DOMA Team Members Aim to Create Vital PPE to Combat Local COVID-19 Crisis
Two DOMA employees have been creating PPE to combat the growing local need
Two members of the DOMA marketing department have teamed up and are using technology to help alleviate the personal protective equipment (PPE) shortage in Virginia Beach. Tracey Wilder, who owns a 3D printer, and Danielle Wethington, who operates a laser cutter are working together to produce and create face shields and mask clips that can be donated to local medical facilities in need. Supply chain issues, as well as increased demand, have had a major impact on medical providers who are forced to re-use disposable equipment or go without.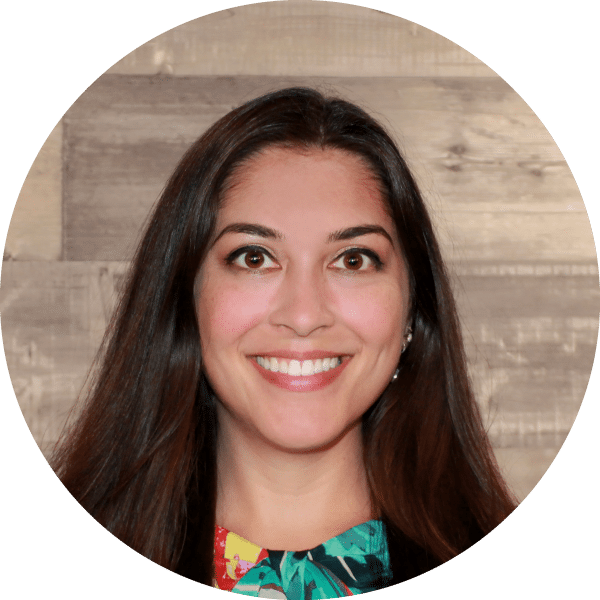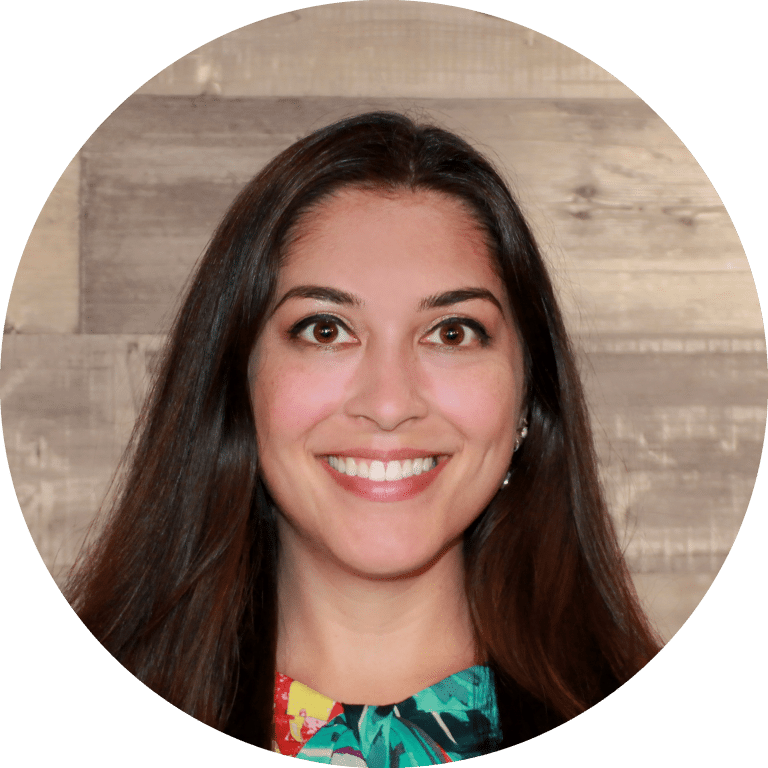 Director of Communications
"There are makers all over the country working together to produce equipment to support the shortage including respirator valves, face shields, masks, mask clips, and more. It's amazing to see how, when given the opportunity, people can be so resourceful with technology. Certainly, there are massive manufacturers switching gears to produce needed PPE, but a large part of this effort is being led by hobbyists who have offered open source files to other makers. In an effort to support this cause in some small way we are hoping to donate at least 200 face shields this month."
Director of Communications
Materials for producing the shields are also in short supply, so the pair are working with what they have. DOMA has offered to sponsor the material costs and the pair will continue to produce equipment for as long as possible or until there is no longer a need.
Danielle and Tracey are currently producing two types of equipment. The first item is a face shield designed to prevent liquid or respiratory droplets from coming in contact with the wearer's face. The second item is a hook designed to improve the comfort of medical professionals wearing face masks. These flexible hooks help keep the elastic straps of surgical and paper face masks from rubbing ears raw – a common complaint offered by those who are wearing masks for extended periods.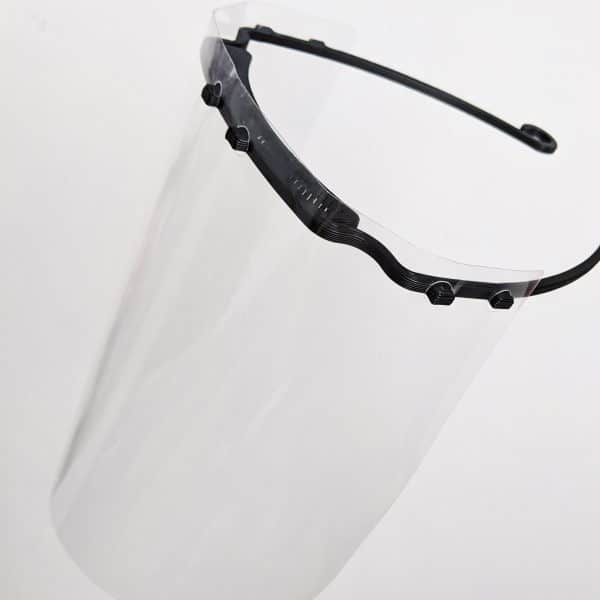 Face Shields - These essential pieces of equipment can help minimize the spread of COVID-19 by protecting the wearer's face and eyes.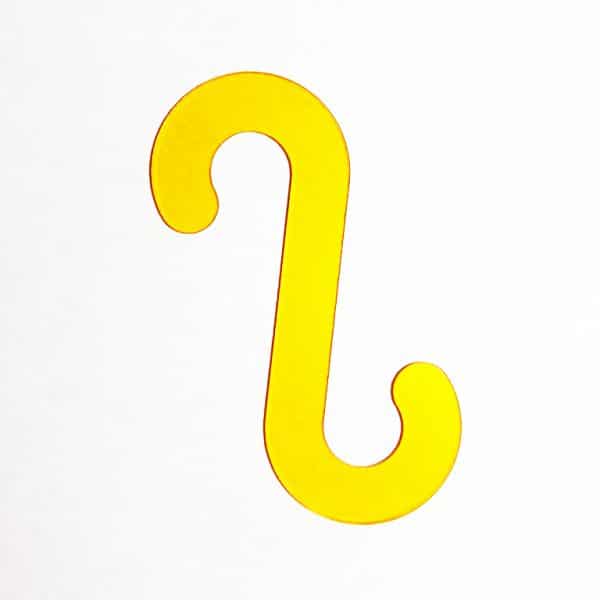 "Ear Savers" - These hooks help masks produce a tighter seal while also protecting sensitive ears.
The Process
Each face shield takes over half an hour to produce. The longest part of the process involves 3D printing the headband. The laser-cut clear shields are quicker to produce but require a tricky setup.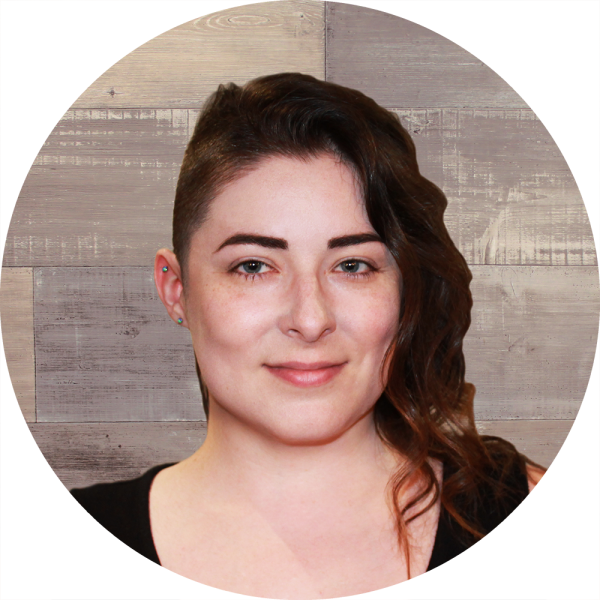 "When I saw that the 3D printing community had stepped up to help support the shortage I wanted to see what I could do to help with my printer. Danielle and I have worked on artistic projects together before, but this is definitely something we never expected we would be collaborating on."
After printing, each face shield is sealed and dated so that providers can exercise discretion in sanitizing or quarantining the equipment. Great care is taken to ensure the working spaces are clean, items are handled with gloves, and that only a single operator is in the space operating the equipment. Clear items can be effectively sterilized with UVC light and the opaque headbands can be easily wiped down or dipped in a disinfecting solution for cleaning.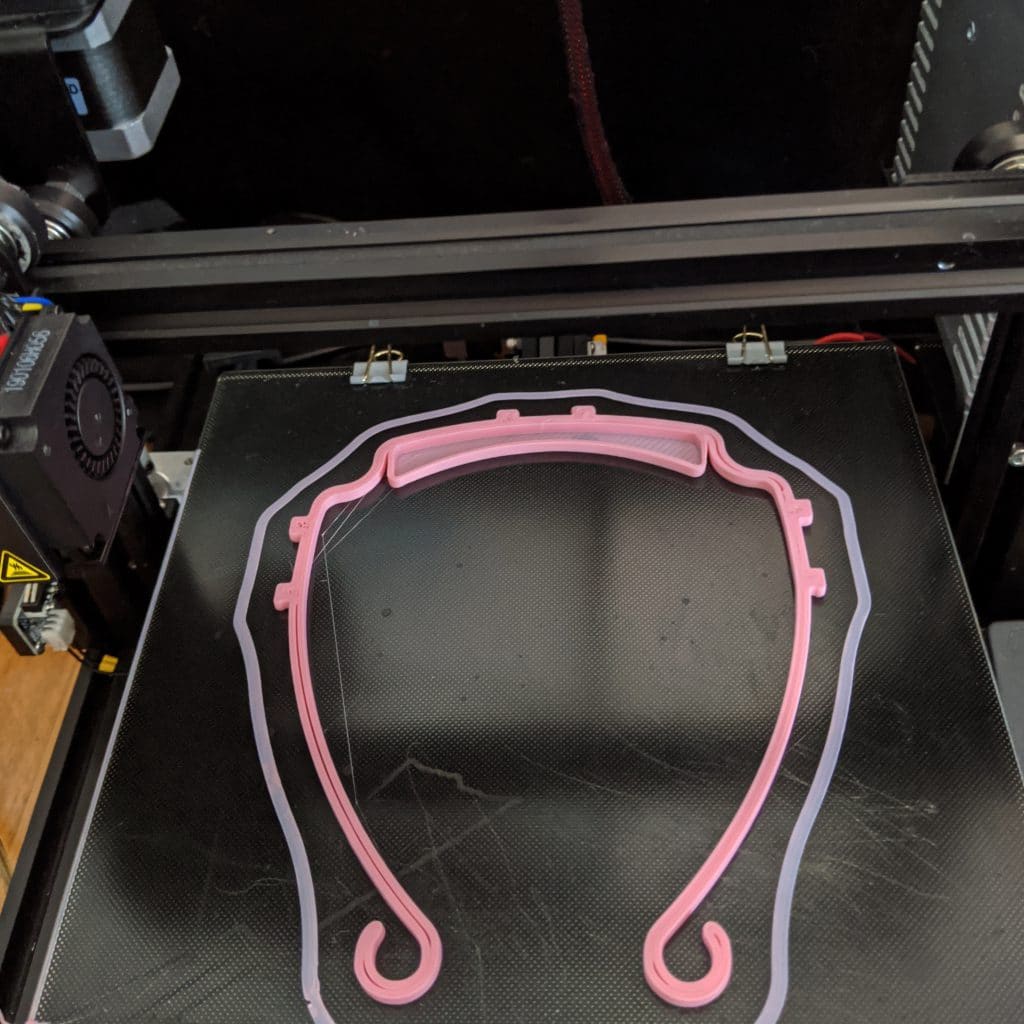 The face shield getting printed.
The "ear savers" getting laser-cut.
The corona virus epidemic has had a devastating impact on so many people, but it has also shown that innovation can make an impact. All over the country people are working together to support one another by providing essential services and supporting the effort to minimize the spread of COVID-19. Clever medial professionals have developed ways to safely hook up multiple patients to a single respirator, veterinary practices are loaning vital equipment, and makers/manufacturers are working to produce lifesaving equipment in whatever way they can. This speaks to the power of community even in times of isolation. The DOMA team is proud to support this effort and thanks all of those on the front lines helping to keep Hampton Roads and beyond safe and supplied.

About DOMA-
Powered by Tech, Driven by People
DOMA Technologies (DOMA) is a software development and digital transformation company whose mission is to change customer lives by lightening their workload through faster and more targeted access to their data. Since 2000, our team of 200+ experts has helped businesses navigate all aspects of the digital world. We are a dedicated strategic partner for the federal government and private sector clients at every stage of their unique digital transformation journey.