How To Grow Your Social Followers &
Referral Traffic on a Limited Budget
Making a Quick, No Cost Impact to Your Social Media Strategy
There is no question that having an effective social media strategy can make a huge difference for your business. Building a connection with customers through social media engagement is quickly becoming a requirement for success in business. Consumer behavior is changing to include online research as a major component in any buying decision. This fact rings true for nearly every industry including Business to Business (B2B) providers. A survey by Forrester discovered that 74% of business buyers conduct over half of their research online before making a purchase. Certainly, there is still an old guard that prefers to engage on the phone or in-person but incorporating a digital communication strategy is no longer optional in closing sales.
WHY Engage On Social Media?
"…you need to engineer a cross-channel marketing strategy to successfully engage with buyers who proactively seek the information they need — through digital and social channels, from peers, on YouTube, at events, and through your sales reps — to advance their decision process"
FORRESTER'S VP & PRINCIPAL ANALYST
Expand Your Web Presence Beyond Your Website
Some businesses believe an informative website is sufficient, but web presence alone is not enough to draw in customers. Without the right keyword or SEO (search engine optimization) strategy, your site might be trapped in search engine limbo – buried back on page 10 or 12 when customers search for your services. One way to mitigate this is to leverage social channels and develop a large stable of followers. Engaging through social media expands your business' reach without the need for a much (if any) monetary investment. Businesses should build a dynamic network through social media, review sites, and blogs in order to encourage a healthy influx of referral traffic.
If you're ready to boost your social strategy read on for 6 no-cost ways to organically increase your business' social media traffic.

6 Tips for Improving Your Social Strategy
1. Get Your Reps Connected
Your sales team should be leading the charge in social media engagement. Transform that pile of business cards into meaningful, active connections by connecting with them on LinkedIn. Many people who are resistant to taking cold calls will be more receptive to an inbox message. At a minimum, it opens the door to a low commitment channel of communication. Make sure your social handles are easy to find in all of your communications including the footers of your emails, your print collateral, and your website footer. 
Additionally, your sales team can be a powerful tool in sharing content and driving direct traffic to your website. Articles or resources shared directly by a contact feel more personal are more likely to get a second look compared to those posted by the business directly. Each sales rep should have a unique email signature that connects to their Linkedin. Likewise, part of their networking strategy should include connecting with new contacts in a timely manner after every event – strike while the iron is hot and reinforce that initial meeting. 
2. Follow Intelligently
A good social media presence is more than just posting tons of your own content, it also requires you to engage with others on the platform. If you don't engage with others you risk your posts being buried by the algorithms as many platforms try to hide posts made by bots or spam accounts. You may be tempted to follow everyone and anyone with the hopes of gaining "follow-backs", but this rarely works.
Instead, follow businesses and individuals that you have something in common with in. Find companies that share your values or are in similar industries. This will help you gain followers who might actually be interested in your products and services.
3. Schedule Your Posts
Keeping up with the dozens of platforms can be a hassle. You may consider signing up for software that allows you to post to all platforms from a single portal, but at a minimum, you can make the job easier by scheduling your posts in advance. Planning ahead gives you time to determine topics/themes, gather relevant content, and style an appropriate graphic.
Put together a social media grid and take the time to check your posts for both accuracy, spelling, and tone. Preparing a week or so in advance also gives you a chance to really focus on curating great visual media to accompany your posts. Videos or unique graphics can make a huge difference in engagement. If you catch someone's eye as they scroll past your post, they're more likely to pause and read further. Strong visuals also give you an opportunity to share your brand's visual voice and develop better awareness through consistent design.
4. Make Hashtags Work For You
Originally known as the octothorpe, the hashtag grew to prominence after former Google developer Chris Messina posted a tweet suggesting it be used to group posts on similar topics. He began to use the symbol along with some friends, but it wasn't until the 2007 San Diego fire that people realized the impact it could have. People began using #SanDiegoFire as a tracking system to keep connected through the tragedy. In 2009 Twitter adopted the hashtag officially by applying hyperlinks and the rest is history.
Using the right hashtags can make a major difference in your posts. Using a popular hashtag allows more users to see your content. Knowing what is currently trending can help you increase the visibility of your posts. Additionally, you can create your own hashtags, but exercise caution in trying to be too different. If no one else is using or clicking the hashtag it's unlikely to get much attention. If you do create a custom tag make sure to share it within your circle of influence. Stick to one or two unique tags – if you're constantly introducing new ones no one at your company is likely to catch on.
5. Don't Underestimate the Algorithms:
Every social media platform has its own rules regarding which posts will show in a user's feed. Each platform has a unique method for sorting posts in a user's feed, but in general, it based on relevancy not publishing time. As mentioned earlier, the way you engage with others as a company can also affect the prominence of your posts. These algorithms are frequently changing so it's worth investing a little time to keep up to date on the current parameters for each major platform. It takes time and consistency to really grow a following and navigating the hidden world of algorithms can be challenging. As you work towards better posting strategies you can track your referral traffic in Google Analytics to check if your changes are making a difference. 
Social media algorithms are generally based on user behavior. The ads your followers click, the people they follow, and the types of posts they themselves make will all affect what shows up in their feed. You can take advantage of this by using the right categories, #tags, and keywords. Posting consistently is also more likely to push you up in a user's feed. As the algorithms evolve there is a clear push to try and prioritize genuine conversation and connections over bait and switch ads or transactions. Every day the platforms are getting better at spotting these types of posts. Don't view every post as a sales pitch, instead work to start a dialogue and share meaningful content to establish trust. Ultimately, it is this trust and familiarity that leads to conversion, not incessant ads disguised as tweets.
6. Be Genuine:
Your social media pages should exude your brand. Keep a consistent voice and persona. If you're a fun-loving motorcycle brand your style of post, both visually and in written tone, will be different than if you're a more serious financial institution. These two hypothetical companies have a common goal in building brand awareness, but they have different audiences and personas. The motorcycle brand is likely more focused on sharing a lifestyle vision, while the financial institution may prefer to narrow in on building trust and positioning themselves as  subject matter experts. 
Being authentically yourself means being honest, open and helpful to your followers. Thinly veiled sales pitches don't resonate well with an increasingly savvy social media audience. Certainly, sharing your products, services, and unique buying opportunities can be effective in the right context, but these types of posts should be paired with insights and advice your customers will find interesting and relevant. Use a diverse posting formula that includes products and services, company culture, and industry news. This feels more natural and captures a wider range of interests.  
Don't be afraid to educate or offer useful advice. Positioning yourself as an expert by exchanging professional advice is a great strategy. You might be tempted to keep your insights to yourself to avoid competitors appropriating your ideas, but in the end, your focus should be on supporting the customer, not protecting every scrap of helpful knowledge. 
DOMA's social media assistant Katrina Porter says it best,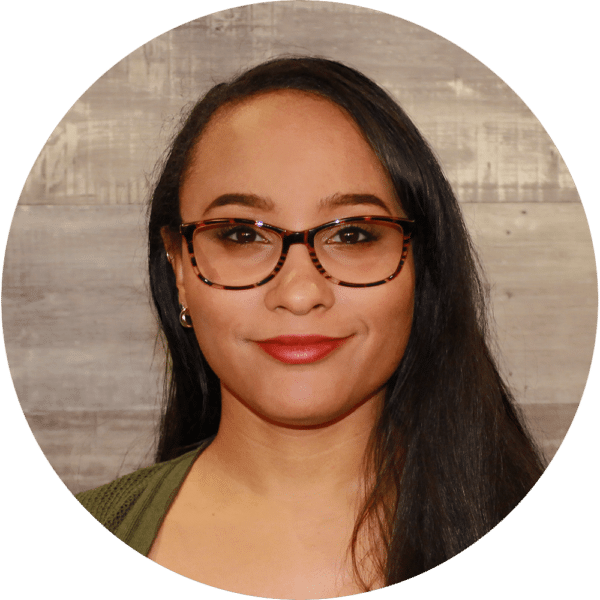 "Be You. If someone is following your page or profile, it's because they either like the aesthetic of your page or they like your company (hopefully the later, but the first is nice too). Talking to your followers and interacting with them in an honest way will go a long way towards establishing brand trust. Even online, people want to talk to people, not robots."

DOMA has made its web presence a priority this year as we pursue Vision 2021. In addition to overhauling our website, increasing content output, and DOMA has hired a social media assistant to help with keeping our social outreach consistent. We have been focused on finding low-cost methods for improving our social media referrals and increasing brand awareness in our community and beyond. In our case, that means dedicating a position in marketing exclusively in reputation management and social posting. 
Just ten years ago a position in social media would have been rare on any job site, but things are changing. It may seem like there wouldn't be much for her to do. Some surely wonder, "does Twitter and Facebook really take 40 hours of work a week?" However,  as social media adoption has increased in the B2B business world, so too has the effort needed to effectively manage DOMA's digital presence. Katrina focuses on ensuring our wide range of profiles are up to date and that the team is actively engaging with customers, followers, and collaborators across the dozens of social platforms DOMA participates in. Additionally, she helps with event planning, video, and internal marketing efforts. 
Since implementing a new web site and online strategy DOMA has seen social referrals climb significantly. Likewise, our web traffic, visits, and page views per visit have increased over 40% from last year. This traffic boost has been largely organic. Beyond hiring a social assistant, DOMA has not spent any additional money on Google Adwords, social ads, or other pay to play social features. Ultimately, incorporating better SEO, social posting, and developing tailored content has made a significant difference for DOMA. We encourage you to adopt some of our tips and see how they can make a difference for your business. 
About DOMA-
Powered by Tech, Driven by People
DOMA Technologies (DOMA) is a software development and digital transformation company whose mission is to change customer lives by lightening their workload through faster and more targeted access to their data. Since 2000, our team of 200+ experts has helped businesses navigate all aspects of the digital world. We are a dedicated strategic partner for the federal government and private sector clients at every stage of their unique digital transformation journey.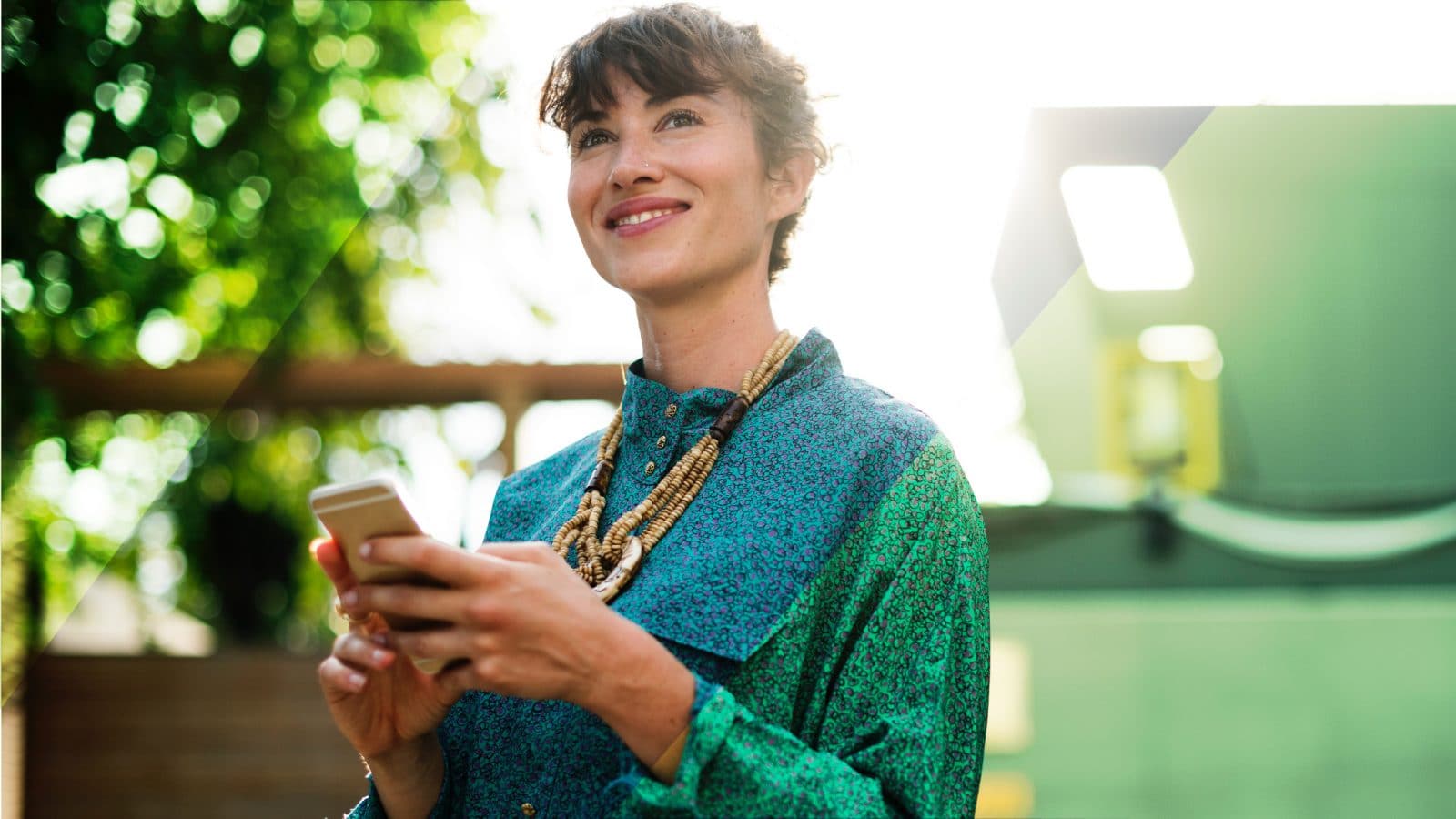 Interested in Joining the Team? Click below to find out more about DOMA Careers & Internships.