Technology Use Cases for the 4 Methods of Field Data Collection
Technology in Support of Better Data Collection
Accurate data is a vital resource for many businesses that helps inform decision making, measure success, and drive revenue. For many industries there is a need to collect this vital information or data in the field. Often this means carrying around a clipboard full of paper forms and then scanning, transcribing, or manually filing them at the end of each day when returning to the office. This outdated method of using carbon copy paper is inefficient and often leads to challenges such as:
Lost or misfiled paperwork
Additional labor required for scanning, transcribing, or filing
Inaccurate transcription of information due to hand written content

 

Delays in customer projects due to backlogs of paperwork
Low visibility for in-office staff who cannot get real-time access to paper documents
However, technology can help counter these challenges while also improving the accuracy and quality of your data. To better understand how mobile forms, cloud content management, and automation can improve your field data collection, this blog will explore four use cases that focus on the four primary methods of field data collection – observation, questionnaires, interviews, and focus group discussion . 
1. Observation
The first method of field data collection is observation. With this method your technician in the field will be gathering information within the context of their own experience and training. Information that can be directly sensed by sight, sound, taste, smell, or touch generally fall under the realm of observable data. This might include numerical data such as how many feet of cable will be needed between two power lines or qualitative data such as the severity of water damage to a wood floor after a flood.
Professionals That Might use Observation:
Insurance Claims Adjusters
Surveyors or City Planners
Private Investigator
Environmental Scientists and Specialists
Electrician, Plumber, or Other Technician
Secret Shopper or Food Critic

 

Health Inspector

 
Using a mobile device for gathering information can make a significant difference in the accuracy of your observable data over paper forms. Imagine you are in insurance adjuster tasked with validating a car insurance claim after an accident. You are required to go to the site of the accident and determine the severity of the damage to the vehicle as well as record observations about the weather and road conditions. With a mobile forms solution you can take photographs at the site and add notations, sketches, and additional details on your device. There is no need to upload photographs and paper notes separately and combine them at a later date; all of the information stays connected at the time of its creation and is available in real-time to your in-office team. Additionally, metadata like time stamps and geo-tagging can be used to validate the data should there be a need to take legal action over the claim. 
2. Questionnaire
Questionnaires, which are a list of questions designed to gather data about someone or something, are a the heart of many professional decisions. Whether you are trying to determine a new in-office initiative or looking to better connect with your target market, asking thoughtful questions can help you get the insight you need. Questionnaires are excellent for tracking consumer trends and zeroing in on unmet needs for your customers. Whether you're looking for immediate feedback on the quality of a job from the customer, or are hoping to gather information for future decision making, questionnaires can be power tools. 
Professionals who might use Questionnaires: 
Marketing Researchers
Cleaning Services
In-Home Childcare Providers
Mobile Pet Groomer
Medical Professional
Event Planner
Retail Buyer
When you need to collect information at scale though a questionnaire working with paper becomes a major obstacle. Paper forms can lead to frustration and take longer to fill out than digital forms, they also make aggregating the data a painfully slow process as each form will need to be processed individually. With digital, mobile forms your team can get the answers they need quickly. One great use case for questionnaires is using them as a part of your check-in or intake process. For example, a home cleaning service may choose to send a team member to a new client's home before their first appointment. This first visit is a great opportunity to both observe the home to determine pricing as well as speak with the homeowner to get a sense of what areas of the house will need extra attention. Many companies ask their customers to go their website or fill out a pdf form via email, but this puts the onus on the customer and can lead to form abandonment. It's easy to forget about this request or get distracted midway through, in fact, 81% of people have abandoned a form after beginning to fill it out. (The Manifest) With mobile, digital forms you can ensure form completion because your technician can ask the questions and record the answers in real time. Ultimately, a well thought out questionnaire can mean the difference between a satisfied customer and unmet expectations. 
3. Interviews
Interviews are a great way to get a deeper understanding of an event or a person's unique history. By nature interviews are a qualitative form of research that is highly subjective. This doesn't mean that this sort of data is not incredibly useful. Conducting interviews can be an excellent way to get a big picture perspective on an important idea or event from multiple viewpoints. 
Professionals who might use Interviews: 
News Reporter
Police Officer
HR Professional
Psychologist or Therapist
Public Relations Professional
Writer
Compliance Officer
Whether you are a writer trying to gather oral histories for a book or a campaign manager trying to get a clear picture of how your candidate is viewed by their constituents interviews are excellent for building a cohesive narrative. Digital forms can be used to track demographic or geographic information when conducting an interview. This makes it easy to tag and organize your audio or video files for easy recall at a later date. HR teams especially may benefit from conducting interviews using digital forms. The need to recall answers and important details during the hiring process or when navigating an incident report is paramount. Digital forms can ensure that everything is accurately recorded and available for making future decisions. Digital forms also pair well with automation solutions that can streamline hiring by processing background checks, alerting key decision makers at each stage of the candidate search, and setting up retention cycles for resumes and applications.
4. Focus Group Discussion
Interviews and questionnaires are a great way to get an individual's perspective, but focus group discussions have the added benefit of learning about how opinions or feelings can change when influenced by others. Group discussions allow for a more organic exchange where the interactions within the group can provide as much valuable data as the answers the members provide themselves.  
Professionals Who Might Use Focus Groups:
Product Testers
Pharmaceutical Companies
Behavioral Scientists
Community Planner
Marketing or Advertising Professionals
Film, Television, or Other Media Developers
A focus group can be a great way to study how different demographics respond to ideas, objects, or experiences. An advertising firm might set up a variety of focus groups to test the response to a variety of potential advertisements. By breaking the groups up by some parameter such as gender to see how they respond to the add. The discussion amongst the group may reveal whether the ad will be effective or whether there are key concepts the advertising team missed. Digital forms allow your focus group to respond quickly and thus offer a more genuine, in the moment response to the prompt. They can be used to guide the discussion, observe and record interactions, and keep track of demographic and psychographic data for further analysis. Additionally, conditional logic can help forms adapt as the discussion progresses. Your team may be surprised that what started as a focus group designed to test usability evolves into a discussion that reveals other novel uses for a product. Having adaptable forms can make all the difference in uncovering and capturing these unique interactions. 
Our team can help you build, intelligent mobile forms that allow you to collect high-quality field data from anywhere. Even when you don't have internet access our forms app is designed to capture and store data until your device re-establishes a connection to the Cloud. Our solutions are tailored to better meet your industry-specific data, compliance, and collaboration needs. 

About DOMA-
Powered by Tech, Driven by People
DOMA Technologies (DOMA) is a software development and digital transformation company whose mission is to change customer lives by lightening their workload through faster and more targeted access to their data. Since 2000, our team of 200+ experts has helped businesses navigate all aspects of the digital world. We are a dedicated strategic partner for the federal government and private sector clients at every stage of their unique digital transformation journey.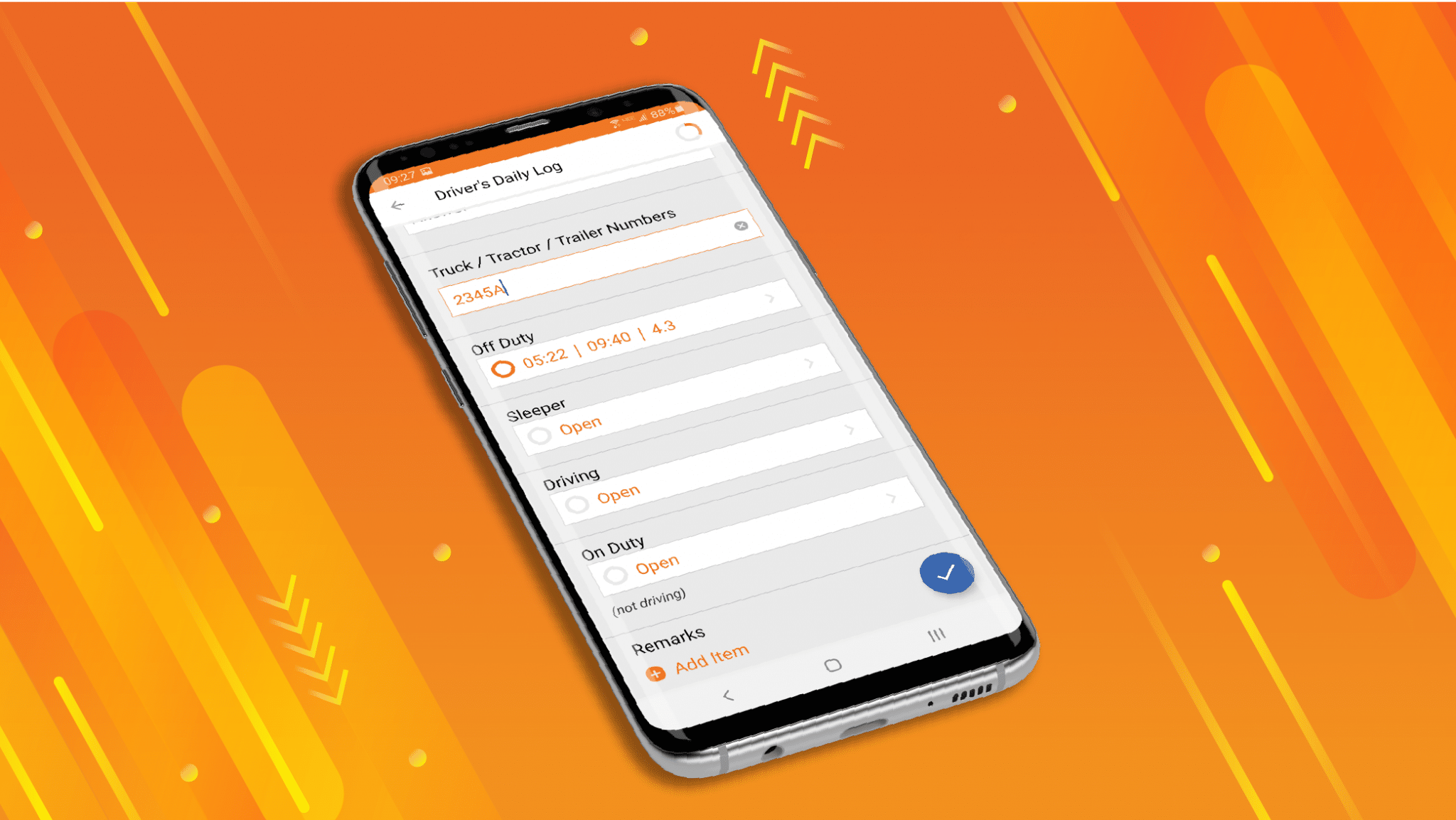 Learn more about DOMA's Mobile App for in the field Data Collection.