Defining Common Cloud Services Models
The Cloud offers the opportunity to access shared services at a more affordable rate than developing a solution on your own. With cloud services, businesses can apply robust on-demand solutions quickly. By using a cloud service model, organizations can leverage complex tools like machine learning or take advantage of pre-built solutions without needing to invest a lot of time and energy into research and development. This allows for a more flexible approach to business. 
In this blog, we will define a variety of "as a service" models and consider some of the advantages of the Cloud. Each service model shares a different balance of customer and provider responsibility. This means that organizations who use these solutions will need to balance the level of expertise, labor, and infrastructure required when choosing which as a service model is the right fit. 
The Three Main Cloud Service Models
SaaS – Software as a Service
Typically License or Subscription-Based | Easy to Implement
Software as a service is one the most common as a service models in use today. With a SaaS solution, software management and deployment are essentially outsourced to a third-party service. Using SaaS applications is typically much cheaper than developing your own in-house software and reduces the need for technical staff to upgrade and install software on individual machines. 
Examples: Dropbox, Salesforce, Adobe Creative Cloud, Microsoft 365
PaaS – Platform as a Service
Highly Scalable | Little to No Infrastructure Investment
Platform as a Service solutions allow your organization to develop and manage their own applications without the need to develop or maintain a complex cloud infrastructure. Unique services and tools can be applied on-demand as they are needed making this option a great method of increasing the functionality and depth of your own software offerings.
Examples: AWS Elastic Beanstalk, Windows Azure, Heroku, Google App Engine
IaaS – Infrastructure as a Service
Most Flexible Option | Higher Level of Expertise Required
Infrastructure as a Service provides a basic, ready-to-use IT infrastructure within the Cloud. IaaS offers storage, networking, and virtualization without the need to invest in expensive on-site resources and infrastructure. This increases scalability and allows for the quick deployment of servers, processing power, and more. As the most flexible and adaptable option, it also requires a greater level of on-site technical knowledge, but it allows your organization to have complete control over your digital infrastructure. 
Examples: AWS EC2, Rackspace, Google Compute Engine (GCE), Digital Ocean
Comparing SaaS, PaaS, IaaS, & On-Premise Solutions
Choosing between the three primary cloud service models and on-premise solutions starts by comparing the level of investment in each solution. These four options inhabit a spectrum from simple to complex and low investment to high investment. While on-premise and IaaS solutions offer the greatest level of flexibility they also require larger investments of effort and a higher level of expertise. For many organizations, a hybrid model offers the appropriate balance. In other cases, the simplicity and quick onboarding of a SaaS solution will check the boxes. Ultimately, one of the best things about cloud as a service is that you can always change the model you're using as your needs change. The ability to scale or re-work your environment is a major advantage of on-premise solutions. 
Other Cloud Service Models
While SaaS, PaaS, and IaaS are the three primary cloud service models, there is a growing market for niche "as a service" offerings. Many of these are simply subcategories of the top three but do offer some more targeted solutions to common business challenges. 
XaaS – Anything as a Service
This term addresses the growing repertoire of "as a service" offerings. It refers broadly to the delivery of IT as a service through hybrid cloud computing. As the Cloud becomes more complex, new services are continuing to emerge to address the challenges of maintaining a large digital infrastructure. XaaS addresses a cloud service model that combines different aspects of SaaS, PaaS, IaaS, or other sub-services.
MaaS – Monitoring as a Service
With a MaaS solution, you can outsource the monitoring of certain aspects of your cloud infrastructure (one example is timeout requests). A MaaS solutions provide state monitoring, which can track your cloud infrastructure or software against targeted metrics. These results are usually displayed in a real-time dashboard or provided via a regular report. This allows you to actively adjust your solution to become more effective or efficient. In some cases, a MaaS solution is cheaper than hiring in-house professionals to monitor your cloud infrastructure making a good choice for many organizations. 
Examples: Amazon Cloud Watch, AppDynamics, NewRelic
CaaS (Communications as a Service)
Also Known as UCaaS (Unified Communications as a Service)
Communication as a Service is a growing part of cloud services. Since the COVID-19 pandemic, many organizations are realizing there is a serious gap in their telecommunications strategy. CaaS offers high-level VoIP (voice over internet protocol), VPNs (virtual private network), PBX (private branch exchange, also known as a business telephone system), and other unified communications without required a major investment in hosting, management, or infrastructure. CaaS solutions may include telephone networks, messaging, video/voice conferencing, or enterprise-wide notification systems. 
Examples: Zoom, Vonage
DRaaS (Disaster Recovery as a Service)
Also Known as RaaS (Recovery as a Service)
DRaaS is typically a subset of a SaaS solution where your organization's data and IT infrastructure are backed up in a third-party cloud environment. By mirroring a complete infrastructure from top to bottom a DRaaS solution can restore your digital environment quickly. This solution is unique from Backup as a Service (BaaS) because it replicates both the data and the systems which process the data thus providing better business continuity. BaaS only protects data – not the infrastructure itself. 
Examples: VMware, Microsoft Azure Site Recovery

DOMA provides a wide range of cloud solutions including:
Document and Data Migration, A SaaS platform – DOMA DX, MaaS, and managed cloud services for all of your other "as a service: models. 
Determining which cloud service model fits your needs isn't always easy. Finding the right balance of flexibility, cost, and labor investment generally requires some in-depth discussion and planning. You can get started with a comprehensive cloud migration assessment provided by DOMA. 

About DOMA-
Powered by Tech, Driven by People
DOMA Technologies (DOMA) is a software development and digital transformation company whose mission is to change customer lives by lightening their workload through faster and more targeted access to their data. Since 2000, our team of 200+ experts has helped businesses navigate all aspects of the digital world. We are a dedicated strategic partner for the federal government and private sector clients at every stage of their unique digital transformation journey.
Learn More About the Cloud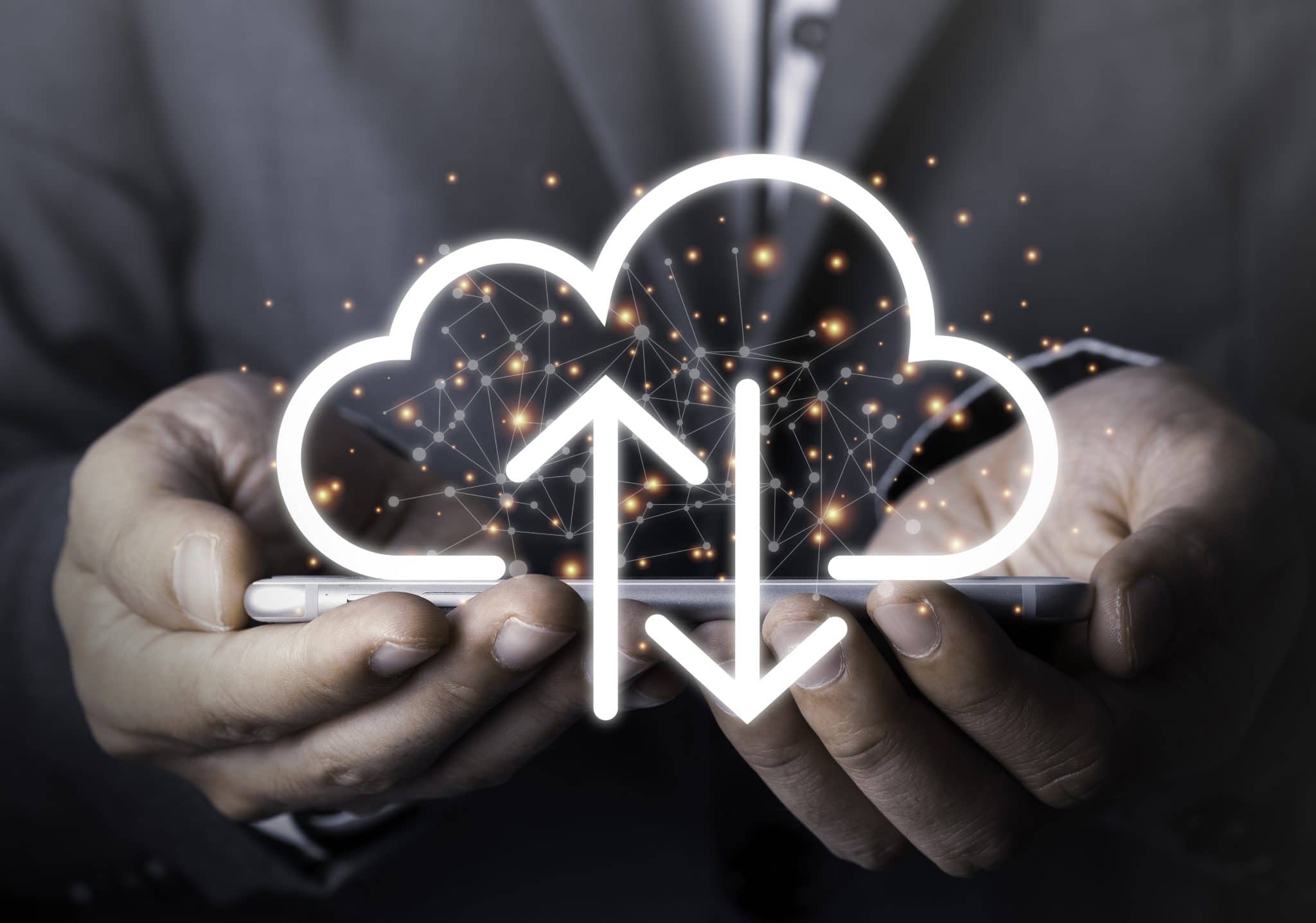 Learn more about DOMA's cloud solutions and see how we can be a great partner in helping you achieve your cloud goals.