Cloud Infrastructure as a Service (IaaS)
Eliminate Expensive On-Premise Hardware, On-Demand Scalability & Future-proof your Apps and Services
Providing a serverless IT Infrastructure for your organization that is easily, securely accessible through the internet.

Infrastructure as a Service (IaaS) means that your Cloud provider manages your IT infrastructure for you. You no longer need to worry about managing hardware, networking, hard drives, data storage, and servers. Instead, your team can focus on digital assets, data, and development.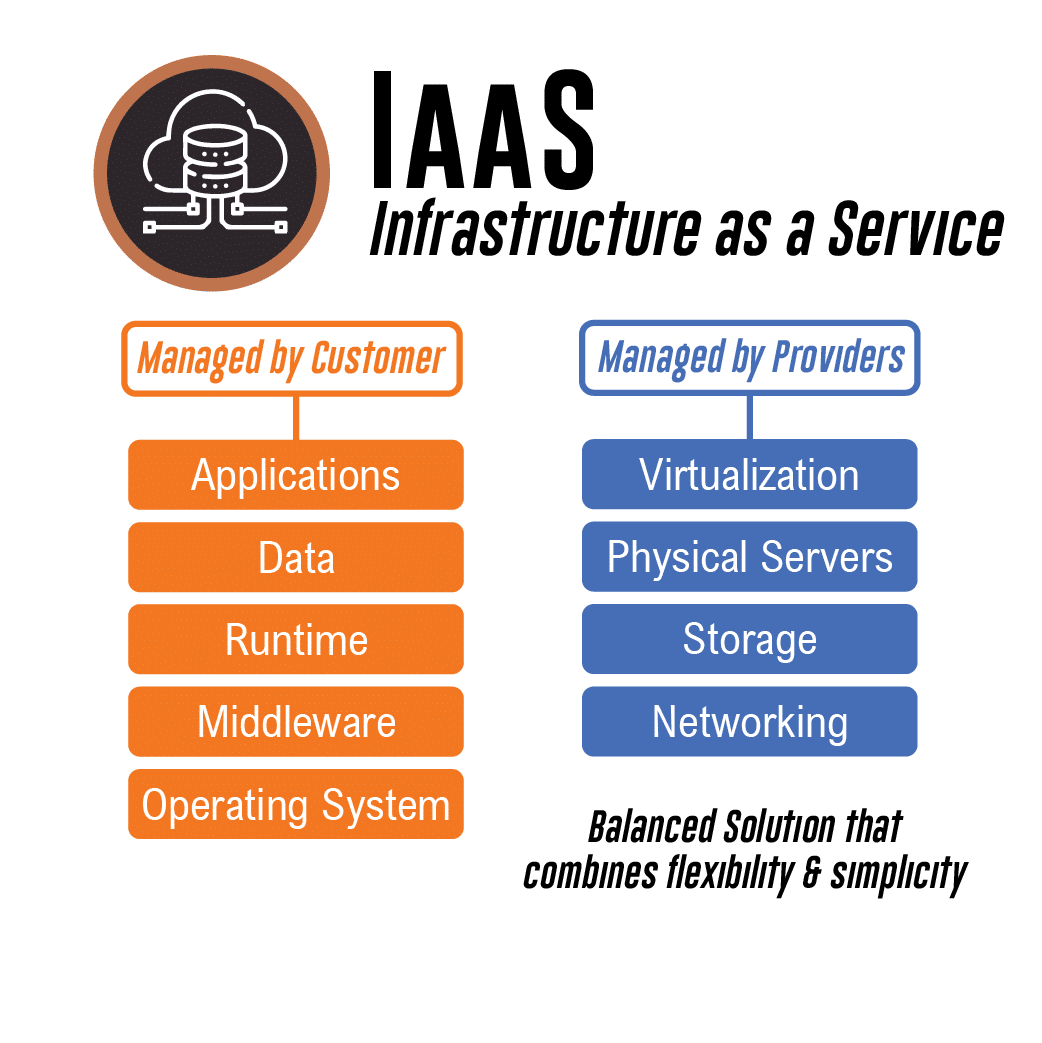 Eliminate worries about updating or maintaining an on-premises data center​
IaaS is the typical deployment model for cloud storage providers. It can reduce your overhead and requires no in-house infrastructure investment, making it perfect for your data storage needs.
IaaS is good for the user that still wants some direct control over their infrastructure including their applications, data, runtime, middleware, and operating system. 
Adopting an IaaS solution eliminates the need for you to have an on-premises data center, physically update servers, handle outages, and constantly maintain your network.  However, this doesn't mean you have no control.  (Add how they have access to settings, etc. Do we have an API dashboard they can access everything from?)
Improved Flexibility
Eliminates On-Site Servers and Legacy infrastructure
On-Demand Disaster Recovery
Higher Level of Expertise Required vs. SaaS and PaaS
Use Cases & DOMA's Proven Success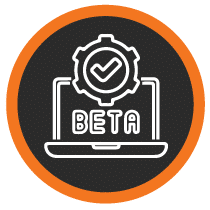 Program Testing & Development
An IaaS solution is the perfect foundation for an effective development and testing environment. Test applications in an easily scalable environment without needing to invest in any infrastructure. Scale up and down to take advantage of the pay-as-you-use pricing.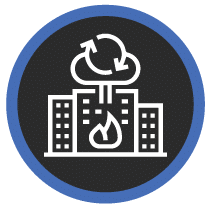 Superior Disaster Recovery & Backup
The offsite hardware and redundant networking provided by the Cloud make it ideal for data and document backup. With only a few steps you can deploy an effective disaster recovery solution that is both highly secure and easily accessible.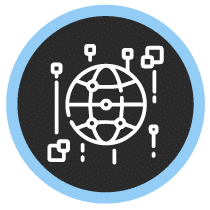 Big Data Analytics & High Performance Computing
Processing big data and running advanced computing tasks may require the use of super computers or clusters. With an IaaS solution you can take advantage of massive, scalable computing networks that make light work of millions of variables or calculations. 
City of Port St. Lucie Case Study
The city of Port St. Lucie anticipates savings of over 42% on hosting costs by migrating to the Cloud with DOMA.
DOMA migrated a PSL SQL-based application to Amazon's Relational Database Service (RDS). RDS provides cost-efficient and resizable capacity while automating time consuming administration tasks such as hardware provisioning, database setup, patching, and backups.
We Are Certified Experts and Ready to Meet All of Your Cloud Needs
DOMA Technologies (DOMA), a cloud native company, is a leader in Content Management & Digital Services. We serve a diverse range of federal, state, local municipality, education, and commercial customers with customized solutions that empower people with technology. 
As a certified Amazon Web Service partner, DOMA brings the unique pairing of experience in software-based content and records management coupled with the infrastructure of the industry's most dominant cloud provider.  DOMA's software (powered by AWS) gives customers more elastic options to expand, integrate other applications, and phase in more business processes.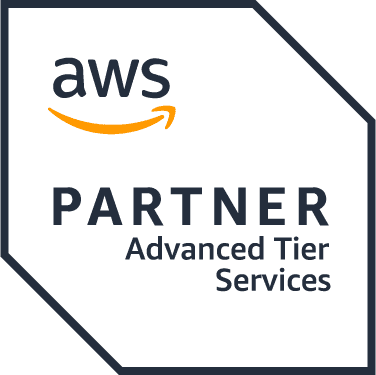 About our AWS Partnerships:
The APN Advanced Consulting Partners are companies with a strong team of trained and certified technical individuals and have proven customer experience in helping customers of all sizes design, architect, build, migrate, and manage their workloads and applications within Amazon Web Services.
The AWS Public Sector Partner  (PSP) Program recognizes APN Partners with solutions and experience in delivering government, education, and nonprofit customer missions around the world.
DOMA is an APN Technology Partner that provides software solutions which are hosted on the AWS Cloud.
Learn more about the different between common cloud service model acronyms such as SaaS, PaaS, and IaaS and explore their benefits.
Contact Us
DOMA Technologies was founded 23 years ago as a "cloud-first" technology firm and is an AWS Advanced Consulting and Public Sector Partner.
To learn more about DOMA Technologies Cloud Services please contact: