Workflow Automation Software
Powerful, Customizable, & Affordable
The DX Engage platform allows users to securely capture, manage, store, and collaborate with content enterprise-wide.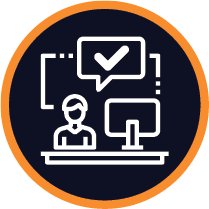 Collaborate Anytime, Anywhere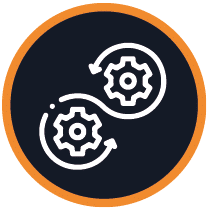 Workflow Automation & Integration
Highly Secure and Compliant
Affordable, Transaction Based Pricing Model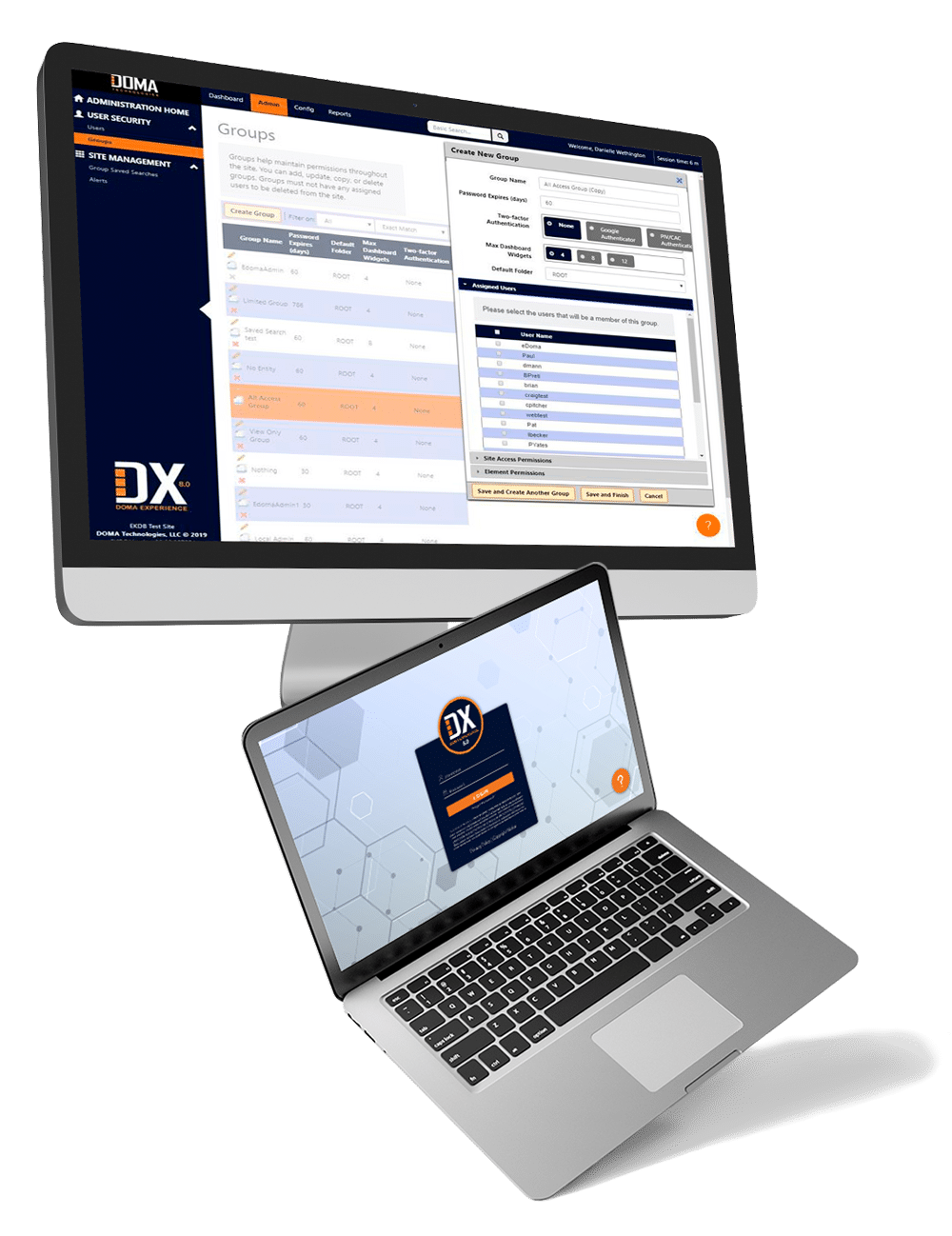 A Simple Platform with Powerful Results
In technical terms, the DX Engage Software is a powerful cloud-based Intelligent Content Services Platform (CSP) that is delivered as a Software as a Service (SaaS) solution. Upload, manage, and collaborate with your documents and data using a suite of powerful, intuitive tools.
Transaction Based Pricing Model
DOMA's cost effective software pricing model is based on the number of transactions processed rather than a traditional per-seat licensing model. This allows organizations to scale implementation across multiple departments with ease. 
Feature Rich, Easy to Use
Powered by AI, RPA, & ML Tools
DX Engage is a highly configurable platform that offers an ever-expanding suite of features to help you better manage your documents and data. With an added layer of Amazon Web Services (AWS) artificial intelligence our platform can meet your unique industry needs. Here are a few of our powerful features:
Document Merge and In-App Editing Tools
API Integration to Your Other Applications
Automated Redaction, Extraction, and Classification
Managed User Access and Configurable Security
OCR Powered Advanced Search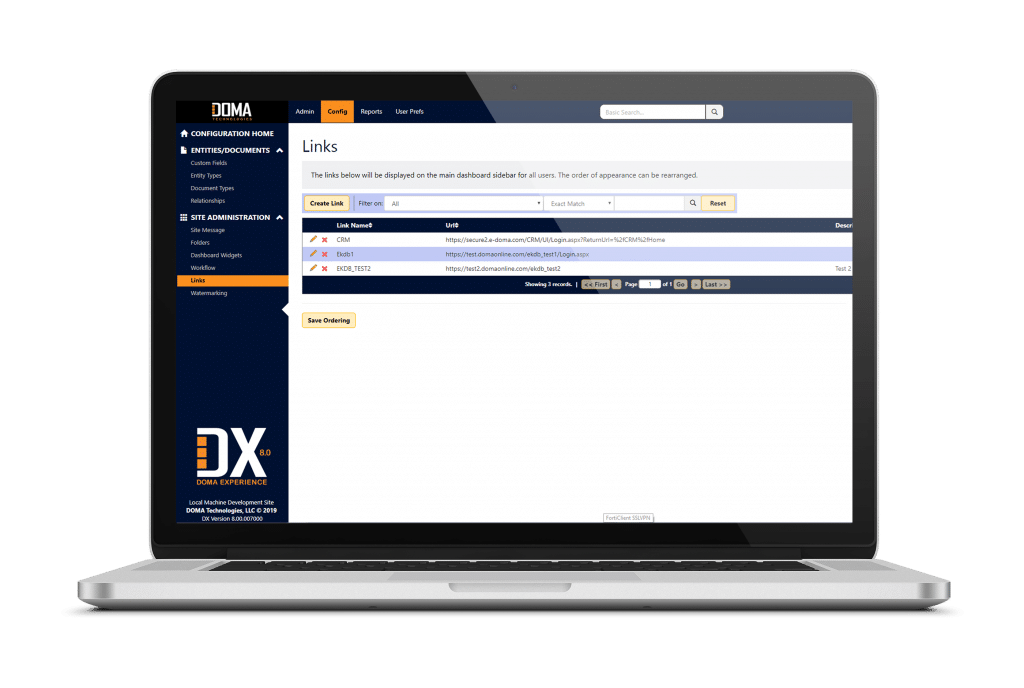 Digitize your Workflow with our DX Cloud Software
Securely organize and automate your data and documents across your entire business:
Forms Made Simple

DX Engage offers a great solution for creating and managing form data. Additionally, our mobile forms option seamlessly integrates for gathering data when you're away from your desk.
Easy Automation

Minimize or eliminate tedious document management tasks like forms processing, quality control, and data redaction with straightforward workflow automation.
Organize & Extract

Auto classification and Optical Character Recognition extract data from structured and unstructured documents so you get the most out of your static content.
Work Better Together

Managed access, versioning, and collaborative editing tools mean your team can work together intuitively in DOMA's secure, centralized cloud platform.
Engage with The Platforms you Already Depend on
We can help you leverage other platforms: DOMA's software integrates with other business-critical applications through REST API, sFTP, or standard file exports.​
Try DX Engage Free
Contact Us to Try DOMA's Enterprise Content Management Software, DX Engage, for free.
Contact Us
Contact us to schedule a personalized consultation and find out how we can make your organization work better for you with the DX Engage Software or Microservices. For more information about DOMA Technologies and our software solutions please contact:
Chandler Pitcher | Chief Technology Officer
757.306.4920