EMPLOYEE OF THE QUARTER
&


IMPACT AWARDS
THE DOMA TEAM MAKES A DIFFERENCE
At DOMA we strive to honor those who go above and beyond through our Employee of the Quarter (EOQ) and Impact Award Programs. These programs are managed by DOMA Driven and are announced during Town Hall.
DOMA Technologies' Employee Recognition Program was designed to provide recognition to those employees who go above and beyond their normal job duties and exemplify the organization's core values. DOMA Employees can nominate a co-worker who has gone above and beyond. Outstanding employees deserve to be recognized for exceptional performance and as a model to other employees. 
1 year of service as a full-time employee
In good company standing (no Written Warnings within the last 12 months) 
$250 Bonus in your paycheck
DOMA Swag
One Administrative Day Off
Employee of the Quarter Certificate
The Impact Award is presented to employees who make significant contributions to work processes or the work-life of other team members.
This recognition can only be nominated by anyone who works at DOMA. Then the nominations are reviewed and approved by Executive Management. There is no schedule for this recognition.  It will be awarded as it's earned by employees whether that's once a month or multiple times a week.
This will help us continue to recognize employees who are making significant and impactful contributions at DOMA and will serve as motivation to others to continue to think outside the box and give their best every day.
To nominate an employee, please complete a brief form by clicking the Nominate button below:
Every member of the DOMA team is an important asset, so being awarded EOQ or receiving an Impact Award is an accomplishment truly worth celebrating. See who has gone above and beyond at DOMA: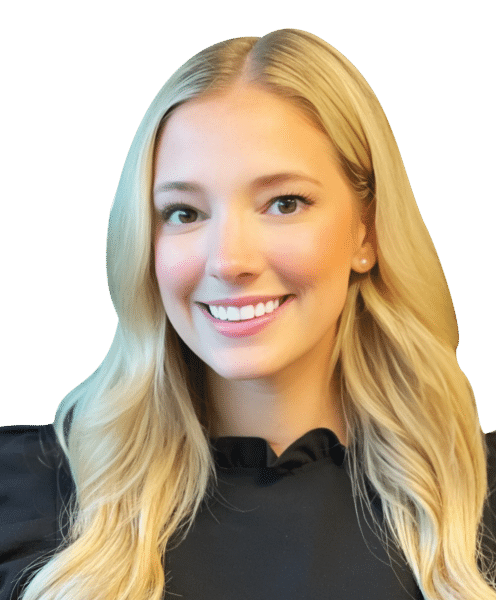 It is with great pleasure to announce that Elizabeth Webber has been chosen as the 3rd Employee of the Quarter 2023.
Elizbeth's Nominator, Regina Ferranti, had this to say about how she represents DOMA's values and why she deserves to be the employee of the quarter:
"There is really no value Elizabeth doesn't represent. Her positive attitude and willingness to help goes above and beyond expectations. If an employee stopped her and asked her for the shoes on her feet or the jacket off her back, she would 1,000% give it to them. 
Elizabeth not only makes cupcakes for the whole company, but she made cookies for the whole company for our first town hall together at London Bridge. This was 3-4 hours extra of her time (each time) outside of her normal work hours. She was one of 3 people who volunteered to run the summer festival even though it really wasn't her job to do ALL that. Elizabeth is completely invested in DOMA culture, making sure employees are heard, and making everyone's day special. She routinely tasks on responsibilities that aren't in her job description to help create a positive environment here at DOMA."
WANT TO LEARN MORE ABOUT DOMA CULTURE?
Interested in seeing more about our DOMA Culture programs or maybe joining the team? Check out our careers page to find out more.