DOMA is compliant with HIPAA (Health Insurance Portability and Accountability Act of 1996) regulation protecting private health information records.
Who is required to comply with HIPAA?
According to HIPAA, any Covered Entity and Business Associates that use and store PHI must ensure its safety throughout its handling. It is required that any reasonable threats to the security of PHI be protected against, including physical, technical, and administrative threats.
You can learn more about HIPAA on the US Department of Health & Human Services website.
HIPAA Regulations protect private health information records by requiring:
HIPAA's rules all center around Protected Health Information (PHI) and Electronic Protected Health Information (ePHI). PHI is individually identifiable information that centers around past, present, and future sensitive patient health information.
This includes:
Medical Records
Diagnoses
Treatments
Prescriptions
Test Results
As well as other Personally Identifiable Information (PII)
We follow the HIPAA Regulations for safeguarding Protected Health Information (PHI) and Personal Identifiable Information (PII) throughout the handling of your documents.
In addition​ to extensive employee training, we make facility security a priority. Conversion Rooms are restricted, requiring key-card entry. In our Secure Document Conversion Rooms, cell phones, and all other forms of recording devices are prohibited, further protecting PII and PHI.
Employees undergo training in 12-month cycles, which includes:
HIPAA
PII
PHI
Cybersecurity Best Practices
Password Security
Facility Security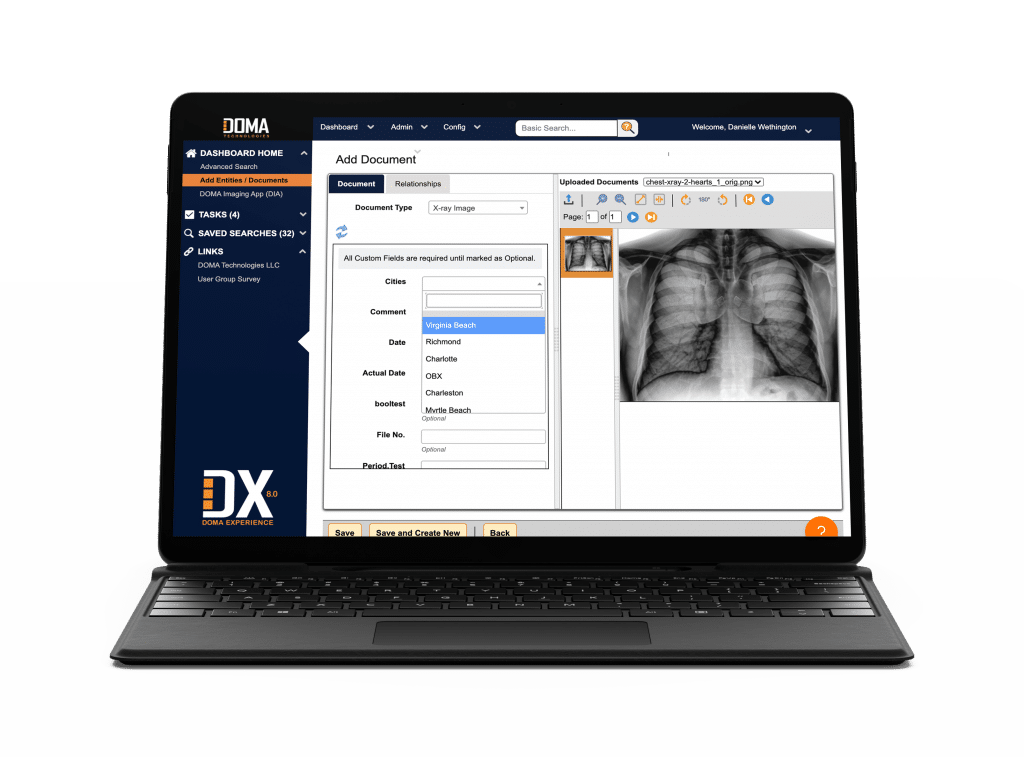 HIPAA Compliant Software Platform
DX Engage was built from the ground up to be secure
When you use our software as your Content Services Platform (CSP), you can rest easy knowing our platform is HIPAA compliant. Our DOMA DX software incorporates the following protocols to ensure your data is safe: 
Multi-Factor User Authentication
Access Management, such as Time-Outs
High-level Encryption
Regular Patches
Proactive Threat Protection
Audit Trails
Physical Security (Within DOMA)
Backup, Disaster Recovery, & Version Control