We Appreciate your Feedback
We Love Hearing from Our Customers
Your feedback helps us build case studies, improve our services, and stay connected with our valuable customers. We deeply appreciate you taking the time to fill out a DOMA survey.

Still have more to share? Feel free to fill out an additional survey or sign up for a video testimonial below.
Participate in a DOMA Video Testimonial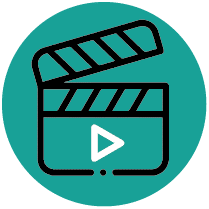 A video testimonial online is a chance to provide some quick feedback for our Marketing team. All you need to do is attend an online, recorded video meeting. Our interviewer will walk you through the few short questions listed below and you're done! Afterwards, we'll send a Grubhub gift card your way in thanks and add your business to our customers page.
Special Promotions Disclaimer
If you have completed this survey as a part of a promotion, please note that you are only eligible for the first promotion reward survey you complete. To be eligible for a reward you must be a current DOMA customer, unless otherwise stated. DOMA reserves the right to swap any gift card or physical reward with one of equal value when appropriate or when an item is no longer available. Promotions are subject to end at any time without prior notification (so act fast!) and may only be honored for those on the original distribution list for the promotion unless otherwise noted.

We collate survey entries and send out rewards weekly, so if it's not in your inbox right away it will be soon. If you did not receive a reward for an eligible promotion within two weeks, please contact DMT@DOMAonline.com