Sign up for a DOMA Video Testimonial Interview and we'll send you a Grubhub gift card for lunch.
What is a DOMA Video Testimonial?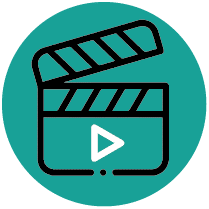 If you've landed on this page, chances are you have filled out our feedback form and checked the box agreeing to participate in a video testimonial. If you sign up you will receive a meeting request in your email. All you need to do is attend an online, recorded video meeting. Our interviewer will walk you through the few short questions listed below and you're done! Afterwards, we'll send a Grubhub gift card your way in thanks.
We will make this process as easy as possible. All you need to do is casually answer a few questions. We have allotted 25 minutes for each interview session but in most cases these interviews take less than 10 minutes to complete. The process is simple:
1. Sign Up Below
2. Sign Release Form Online
3. Attend Video Interview
4. Receive Gift Card!
If you sign up for a DOMA Health Check Up we will send you a Grubhub gift card (or similar) after your video interview meeting. 
WHAT IF THERE ARE MORE THAN ONE OF US?
If multiple people at your organization would like to participate in this offer please advise them to sign up individually using the sign up below. 
WHAT IF I NEED TO RE-SCHEDULE?
Just email us and let us know and we can move your appointment to a new time that works for you.