DOMA SUPPORTS
NARA (M-19-21) COMPLIANCE
DOMA Technologies, a GSA Schedule Contractor, Supports Federal Agencies With Achieving NARA (M-19-21) Permanent Records Transfer Compliance.
How DOMA Supports Your Compliance Journey
Get an Customized Estimate
DOMA is committed to helping federal agencies convert analog permanent records (such as paper and microfilm) to NARA Transfer Complaint records that align with the NARA Strategic Plan and mandate M-19-21. Get a Quote Today.
As a GSA Schedule contractor, our pricing and process are straightforward and commitment-free, meaning you can begin making genuine strides towards meeting your information governance targets on time.
Key Data on the Current State of Federal Agencies' in Meeting NARA (M-19-21) Standards

The National Archives Records Administration M-19-21 Directive specifically states that by the end of 2019, Federal agencies will manage all permanent records in an electronic format. This includes paper archives, important emails, HR Records, contracts, and any other permanent records. Additionally, agencies are expected to demonstrate compliance with Federal records management statutes and regulations. Data from the A 2017 Report Conducted by NARA* suggests that data governance is an important issue and that many agencies have room for improvement. 
DOMA CAN MAKE A DIFFERENCE
Even in situations where an agency has a digital content management blueprint in place, there are often gaps. Our Digital Services and Cloud Services can be deployed quickly as individual micro solutions, or together as part of an integrated strategy. We can help your agency meet NARA's M-19-21 permanent records transfer mandate.
Department of the Interior, Bureau of Reclamation (BOR)
NARA Compliant Records Digitization Case Study
In order to comply with the NARA's M-19-21 mandate to manage all permanent records in an electronic format, the Department of the Interior's Bureau of Reclamation began a digitization project with DOMA. The project delivered the following benefits:
Reduced space needed for physical storage
Critical information is now easily accessible to authorized users via the Cloud regardless of where they are located
Compliance with the Presidential Directive on Electronic Records
DOMA's digitization team handles records transportation, document preparation, record imaging, and indexing of multiple media types including:
Standard legal, letter-sized paper, & books
Brittle/fragile paper
Engineering drawings & blueprints
High resolution Non-destructive Testing (NDT) images
DAM infrastructure inspection images and other photographs

Microfilm & microfiche

Aperture cards
35mm slides
Video tapes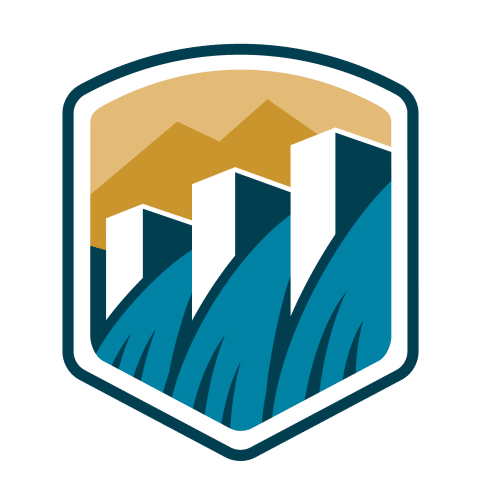 Upwards of 5,000,000 documents related to specific BOR projects are now digitized, indexed, and stored in the Department's new eMail Enterprise Records and Document Management System (eERDMS),
Frequently asked questions
A Trusted Federal Partner since 2000
It's important to select a technology solutions provider that understands how to navigate diverse challenges and help you meet specific targets for your agency. If you're looking for competent Federal Supply Schedule Contractors look no further.  DOMA has a diverse Federal past performance that includes quickly deployed micro solutions and long term, high-volume engagements. An effective ERM solution provided by DOMA Technologies comes with many advantages including:
Workflow Integration that Minimizes Disruption – DOMA knows it's important that our software and services can interact seamlessly with the platforms and tools you already use.
Accessibility and Efficiency – It doesn't benefit anyone if your newly converted documents and records are impossible to navigate. With optical character recognition, barcode digitization, electronic forms capture, and intelligent auto-classification you can find exactly what you're looking for quickly from a centralized, cloud-based repository. In the digital space, we are always accessible, but we understand how important quick in-person support can me. Our Virginia Beach headquarters is centrally located giving us quick access to Washington DC, Virginia, North Carolina, and Maryland.
Federally Compliant Security Standards – DOMA's secret cleared facility operates within a highly secure chain of custody for any physical records. Additionally, our electronic security meets NIST, HIPAA, SAS70, DoD, and Federal Guidelines. As a GSA approved vendor with a considerable experience developing GovCloud environments you can trust that our AWS Cloud solutions will continue to keep your content safe at every stage of the digital transition.
Read more about Security and Compliance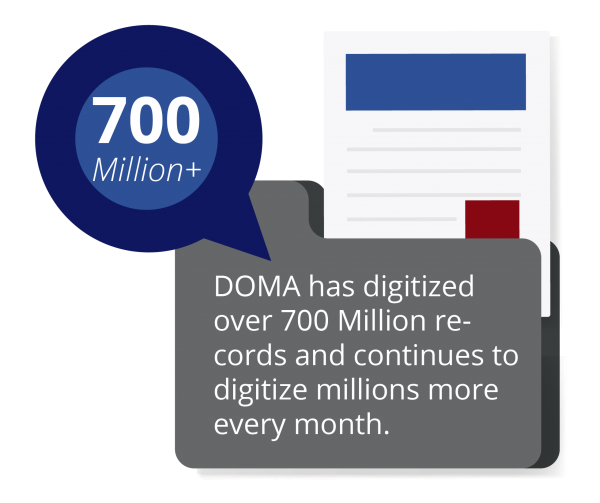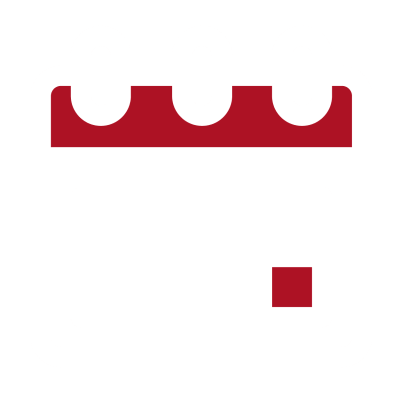 See how DOMA can help your Agency Prepare
for the Upcoming NARA Deadline
Don't Miss Out On All We Can Offer
As a GSA schedule contractor, DOMA can make the process of achieving compliance simple. We understand that you have unique challenges and are ready to help you achieve a better workflow. 
DOMA IS THE DIFFERENCE. WE ARE PASSIONATE ABOUT PEOPLE & TECHNOLOGY
We are ready to help federal agencies get aligned with the government's upcoming M-19-21 (formerly – NARA M-12-18) Managing Government Records Directive deadline. Reach out today to get a personalized quote or learn more about how our products and services can support your digital transformation journey. 
Contact Us
For more information about DOMA Technologies Federal Government Solutions please contact:
Our Growth Team
757.306.4920 | bd@domaonline.com
UEI: ZL4UC4TMFY19
Cage Code: 1ZC27