Document Scanning & Conversion
High Volume Conversion Made Simple
Locating, packing, and shipping documents is disruptive and time-consuming. Let DOMA make your scanning project easy with our secure scanning process. You can trust that your valuable records are kept secure at every step. Read Below or watch our video to learn the 5 Steps of Document Scanning with DOMA:

STEP 1:
Secure Pickup & Transfer of Documents
We provide secure pickup & transfer of documents, files, film, images or other media.
DOMA will coordinate the secure pick-up and transfer of our customer's documents to DOMA's central processing facility. Trucks are GPS tracked and make no stops between pickup and delivery.

STEP 2:
Prepping, Scanning, & Indexing of Documents
Documents are prepared specifically to meet project requirements. Documents are then converted electronically into digital image files ensuring the best representation in orientation and legibility. Metadata is populated through lookups, bar-codes, zonal optical character recognition (OCR), or full-text OCR.

STEP 3:
Quality Control
Various levels of Quality Control are performed throughout the imaging process and /or by a dedicated QA specialist ensuring the highest standards of quality and accuracy.  

STEP 4:
Instant Access Through DOMA's Cloud Solution
DOMA's cloud-based document management platform allows for the real-time access of documents in a non-proprietary file format (PDF, DOCX, et.) during the conversion process. The technology platform offers a unique solution for secure, unlimited access to documents from any internet connection.

STEP 5:
Final Deliverable
Client sign off ensures document management services are secure and comprehensive. The customer can choose to continue to use the platform and add documents day-forward, keep the site live for instant access, or choose to have an export of their data to a multimedia device a Hard-drive. Physical records can be securely destroyed or returned to the customer.
After you have converted your paper documents into digital files, you will often find yourself with a lot of unstructured data. For some, transferring to electronic document storage is enough, but for business that want to dig deep into big data, DOMA's data extraction services can help transform your raw data from a wide range of file types into business intelligence that drives you forward.
Document Scanning can Change Your Business
Boost Efficiency – When your office is mostly digital, employees can easily access important documents with a simple click from anywhere; workstation, cell phone, or tablet. Staff will no longer have to dig through old file cabinets or folders, resulting in less wasted time searching through storage rooms and cabinets and more time attending to tasks that make an impact. 
Decrease Impact on Environment – Converting a paper record into an online file can mitigate your negative effect on the environment. Not only will it reduce your carbon footprint by using fewer paper products, ink, toner, file cabinets, and climate-controlled floor space, you will reduce other waste – namely time.
Save Money – According to PricewaterhouseCoopers, the average organization spends about $20 in labor to file each paper document, approximately $120 in labor searching for each misfiled document, and $220 in the re-creation of a document. Save thousands of dollars per year, year after year, by digitizing your records.
Save Space – Let's face it—file cabinets are large, unattractive, and have limited storage. Eliminating the need to store paper copies of important records will save space while actually improving accessibility with high quality digital documents. Additionally, DOMA has a variety of large format and specialty document scanners meaning you don't need to devote desk space to specialized equipment either. 
Increase Security – Unfortunately, disasters happen. Floods, fires, and theft are all things that could destroy your organization's ability to function by either releasing confidential information or destroying permanent records. When important documents are stored digitally in the Cloud, you decrease the risk that these documents will be stolen or destroyed to nearly zero.
How Document Scanning Saves You Money
To keep you under budget, our scanning services are offered at a reasonable price. Professional Records Digitization costs penny's per page; around 5-12 cents per page. Other factors can affect the price of your project, including:
What kind of scanning are you looking for (OCR, redaction, indexed, non-indexed)?

How many pages do you need to scan?

What's the time-frame you're expecting to start and complete the project?

What systems do you have, and do you want these documents to work with/in that system?

What types of data do you need to extract from your records and how will you use it?

Do you need to combine your scanned files with other documents in different source formats (ex: doc, docx, prdf, xls)? 

Will you need to convert document files to other file types (for example: convert a PDF to Word file for use in Microsoft Office) or transfer them to other document management systems?
DOMA's Imaging Team has decades of experience leading high-volume scanning projects. We will be happy to provide direction on what to digitize and what to skip to make the most impact within your budget.
Automate the Intake, Processing & Delivery of Your Incoming Mail & Faxes
Traditional mailrooms consume valuable real estate in your office and depend on inconsistent, manual processes. Instead of devoting resources and energy to processing your own mail, have physical mail forwarded to DOMA. Our document conversion tools can be applied to build a digital mailroom solution that makes transactional processes like managing accounts payable simple. 
Enable instant access to your business communications, get real-time email alerts when you have new mail, route important mail like invoices and bills though automated workflows, and more. DOMA's digital mailroom and DX software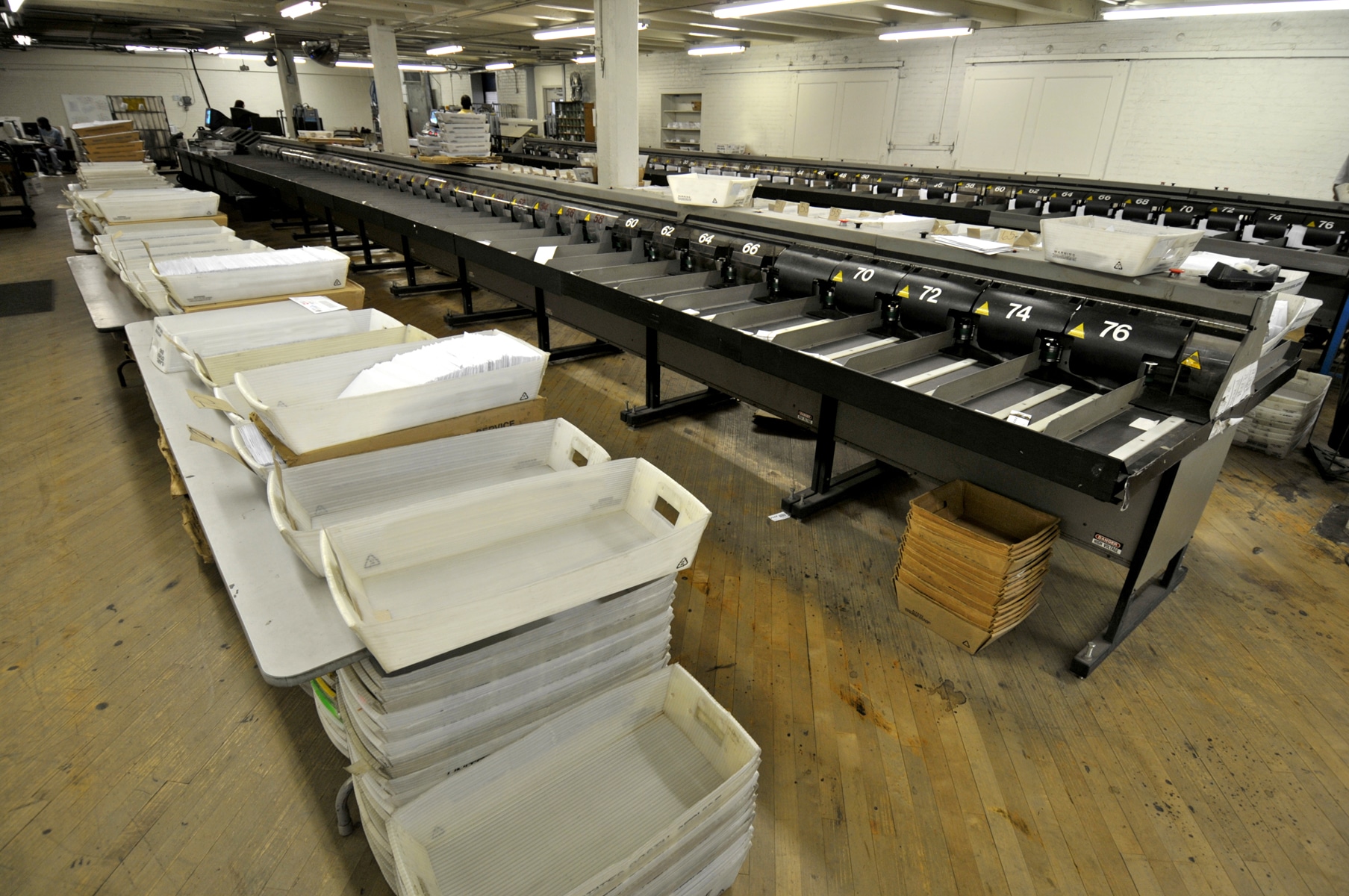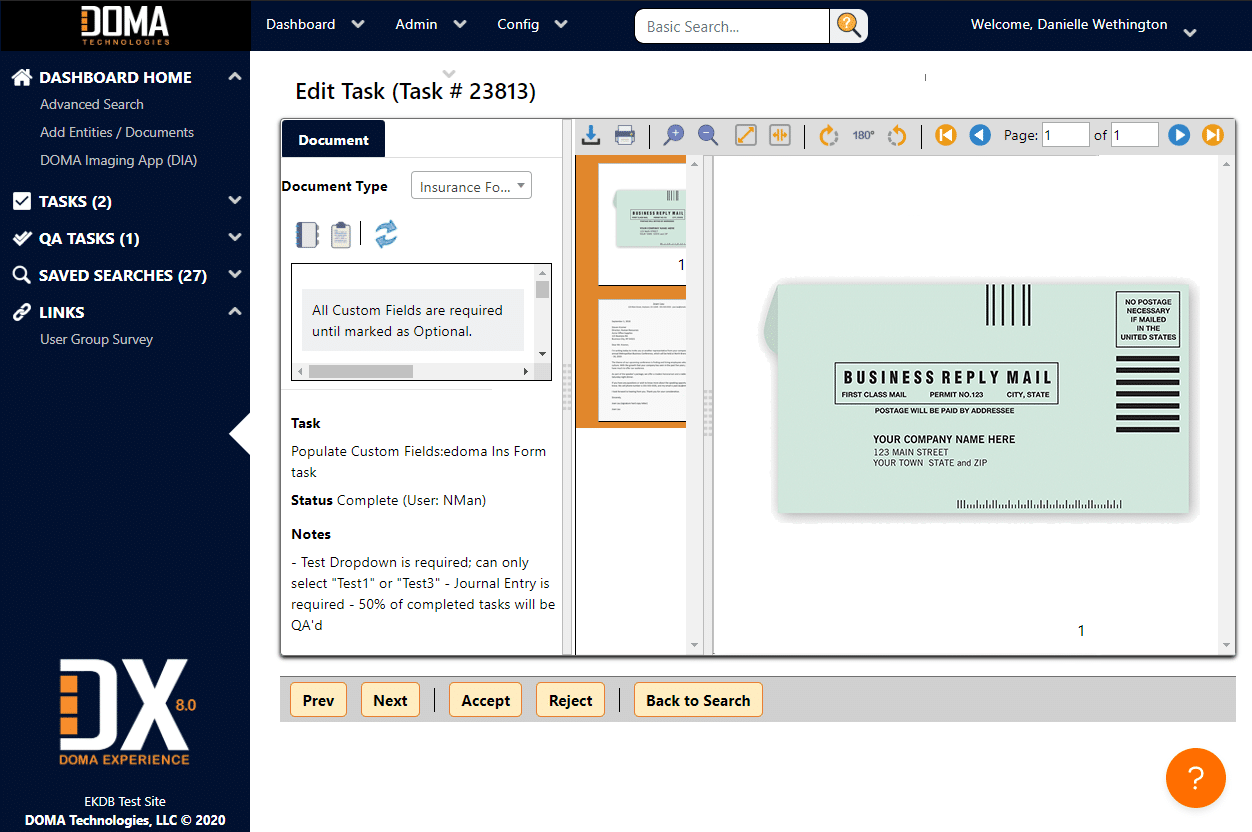 If you find yourself looking for an online document convertor or trying to tackle complex scanning projects without success consider enlisting a business partner with the experience and tools to get you moving forward. As technology becomes ever more integrated into daily workflows it makes sense to switch to a paperless office. Digital documents and data improve access and help you make more informed business decisions.  DOMA's data and document management solutions can help boost efficiency, lower your environmental footprint, save money, free up space, and increase security.
We have been providing digital services including high volume conversion for organizations across the United States for over 20 years. Our team provides secure, compliant digitization that meets the needs of both stringent government agencies and fast-paced commercial businesses
Contact Us
For more information about DOMA Technologies Digital Services please contact: