Is Your Data Disaster-Proof?
Prevent A Data Disaster with a Business Continuity Plan that Includes the Cloud
Are you prepared for a data disaster? With hurricane season more than halfway over it may seem the danger is almost passed for east coast residents. However,  having a contingency plan is not something that should be overlooked. In the same way that preventative maintenance on your car can protect you on the road, having proactive data protection can keep your business running smoothly even if disaster strikes.
Companies that back up their data locally or depend on paper records are at the most risk for disruption. Fire, theft, flooding, or another unexpected setback can be devastating for your business data. In some cases, vital information can never be recovered resulting in loss of revenue or increased liability. Putting operations on hold to try to salvage data affects more than the business itself. Both employees and customers may be negatively affected by lost wages, personal data loss, and service interruptions.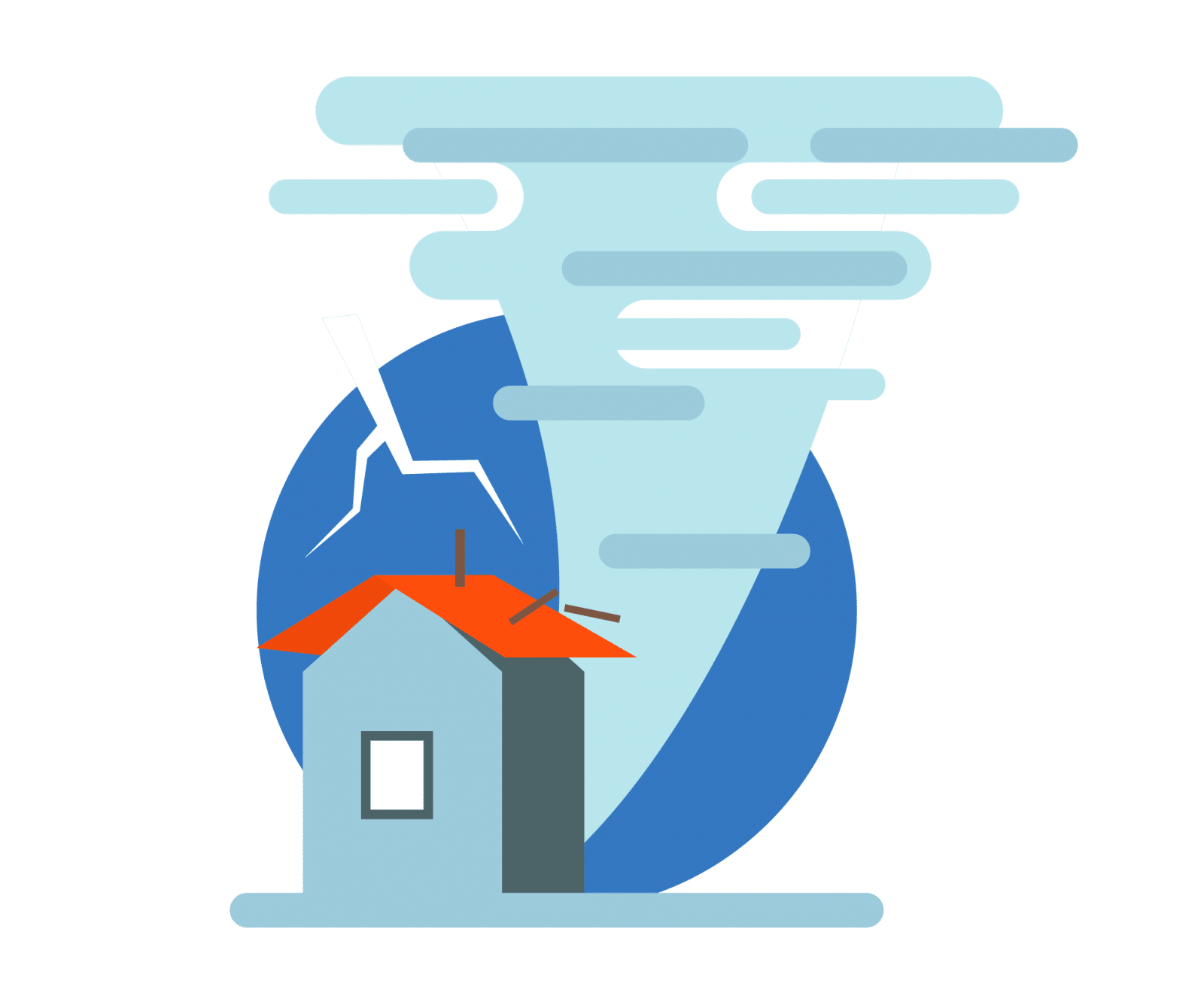 WHY WORRY ABOUT DISASTER RECOVERY?
According to the National Archives & Records Administration (NARA) in Washington, "93% of companies that lost their data center for 10 days or more due to a disaster filed for bankruptcy within one year of the disaster. 50% of businesses that found themselves without data management for this same time period filed for bankruptcy immediately." 
There is no way to predict a disaster, but you can be ready when the unexpected happens. With a business continuity plan that includes the Cloud in place, you can get up and back to business quickly. Read on to learn about five key things to consider when creating a plan to protect your valuable business data.

1. Reduce Your Dependence on Paper
If you are still relying in-part (or completely) on paper records, you may want to consider document digitization. Digitizing documents allows you to create multiple instances and have your documents encrypted for an additional layer of safety. If fully eliminating paper record-keeping is not possible, it's a good idea to set a retention schedule. Determine how long you will hold onto a physical record before digitization or destruction. This will help keep storage space requirements to a minimum, make data easier to find, and lower the risk of losing vital information in a disaster. Every document should have a clearly defined lifecycle. This lifecycle should comply with both legal requirements for your industry and the unique needs you have for the information.
2. Clearly Define Your Security Needs
Today's connected world contains many different types of business information. Take the time to sit down and determine what types of data and documentation you collect. Then consider what the compliance or security protocols are for each. Likewise, develop standards regarding who can access this information and under what circumstances.
Protecting personally identifiable information (PII) found in employee records is vitally important. Guarding this data likely requires more secure protocols than the catering receipt for yesterday's meeting. Keeping track of both items is important, but access, encryption, and the retention for the two items likely differ. You will need to figure out what types of information you have, where it is located, and how it's used. If you find this overwhelming, considering hiring a vendor who specializes in data and document management. Typically a software solution or portal designed for your industry can make implementing security protections easy.
3. Consider the Geographical Location of Data
Storing your data digitally in the Cloud is an excellent solution. However, you will want to determine where the local servers are physically located. If your cloud provider stores all your data in a single matrix of servers in the same town as your business, you may not be as safe as you think. The disaster that hits you may also strike them putting your data at risk. Confirm that the Cloud environment you use is structured effectively to protect from localized disasters. Built-in redundancy is tha main way to mitigate this risk. Additionally, ensure that your data is protected with a hybrid approach. This means ensuring that there are both local/physical and digital backups at multiple locations.
4. Create a Business Continuity Plan and Test It
A business continuity plan is a set of procedures your organization will follow to keep business going in the event of a disaster. Data security is a big part of this. However, a business continuity plan also addresses disaster protocols for other areas of business. The workflow typically includes prevention, preparedness, response, and recovery.  The goal is to be able to work through the disaster recovery period. This helps mitigate both the loss of revenue and potential damage to customer relationships. Having a plan can make a critical difference in the overall outcome after a service interruption.
Prevention – Minimize damage or disruption during an emergency by defining what measures can be put in place now. This may include moving critical data backups off-site, improving data encryption and security, or relocating physical documents upstairs to protect them from flooding.
Preparedness – Train critical staff to know their roles and responsibilities in case of an emergency. This also includes periodically auditing and testing your prevention, response, and recovery procedures. You may establish a data recovery team that oversees the document and data protection portion of your overarching plan.
Response – When a disaster strikes, the response stage includes acting quickly to the specific disaster that has occurred. Whether it means evacuating your office due to weather or shutting down access to servers to stop a cyber-attack; this where you need to take fast action. The response portion of your plan may include specifics like scaling back operations temporarily and/or establishing open communication with customers.
Recovery – After the immediate danger has passed it's vital to return to business as soon as possible. During the recovery phase, you must first take stock of any damage. After, your team can work in stages to restore critical pieces of digital/physical infrastructure to fully functional status.
Preparing for the worst is important, but there is no point in having a plan if you aren't sure it works. Run through a variety of scenarios including an extended power outage, equipment failure, flood, fire, cyber-attack/data breach, and internal sabotage. First, take stock of where you access and store your business data. Second, dig into daily operations and ask yourself difficult questions:
How do smartphones, WIFI connected printers, and laptops fit into your data protection plan?
What process should be used for data back up to the Cloud and how often should data be updated?
If something does happen, how soon can you be back up and running?
Who oversees restoring data and what are the steps to getting your information back online?
Running test scenarios or getting a consultation from an experienced vendor can help answer these and many more questions.
Once you know your plan has all the bases covered it's time to get your staff on board. This requires that everyone knows their respective roles regarding data protection and is trained to follow appropriate document/data handing protocols. Thorough training and assigning clear roles ensures that day forward data is being backed up correctly and not siloed on individual computer hard drives. Having an amazing, highly-secure cloud software is worthless if no one is using it. Likewise, nothing is more effecting at preventing disasters like scams or cyber-attacks than having a vigilant, well-trained team. Ultimately, training your staff can both prevent certain data disasters and ensure better outcomes when they do happen.
How to Learn More or Get Help with the Cloud
Implementing an AWS Cloud solution like CloudEndure is an excellent way to start protecting your data. AWS offers many unique advantages including:
Affordability – Reduce your total cost of operation with AWS. Instead of paying for duplicate compute and storage infrastructure, you can take advantage of CloudEndure which keeps your data in sync using lightweight compute and storage. With Cloud Endure you only pay for your fully provisioned recovery environment if an actual disaster occurs.  
Low Level of Disruption – CloudEndure operates in the background, doesn't require re-booting, and won't noticeably impact your system because it doesn't write any data to disk or work in memory
Easy Integration & Highly Compatible – CloudEndure supports physical, virtual, and cloud-based infrastructure including critical databases such as Microsoft SQL Server, Oracle, and MySQL, and enterprise applications such as SAP. 
No Gaps in Protection – Cloud Endure uses Continuous Data Protections meaning it's not dependant on snapshots which can miss large chunks of important information. 
Is your organization struggling with developing an effective cloud migration plan? If so DOMA can help. Our digitization and cloud services can help your business protect its valuable data in the event of a disaster. Reach out today to receive a free Cloud Consultation or to schedule a demo of our scanning or software services. We can guide you onto the right track and help you achieve the next steps towards a secure data protection plan. 
DOMA can take a look at your cloud infrastructure (or lack thereof) and make helpful suggestions for migrating your workload to the AWS cloud. No catch – it's completely free. 
About DOMA-
Powered by Tech, Driven by People
DOMA Technologies (DOMA) is a software development and digital transformation company whose mission is to change customer lives by lightening their workload through faster and more targeted access to their data. Since 2000, our team of 200+ experts has helped businesses navigate all aspects of the digital world. We are a dedicated strategic partner for the federal government and private sector clients at every stage of their unique digital transformation journey.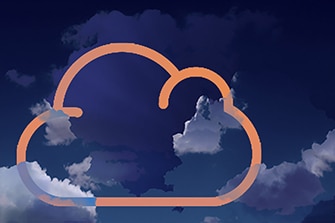 Schedule a demo or learn more about how Cloud Solutions can protect your data.