DOMA's New Set of Wheels is Designed for Secure Document Pickup
DOMA Adds A New Secure Document Pickup Van
The summer sizzle is already almost at an end, but DOMA is heating things up with a sweet new ride. Our new sprinter van joins a small fleet of vehicles designed for the pickup and transport of customer documents for OCR scanning. As a part of DOMA's document conversion services, customers within a few hours drive can request the secure pickup and return of their paper files.
It may look flashy but this GPS tracked vehicle is all about function. DOMA's new sprinter van is designed with data and document security as the forefront. DOMA's newest pick up vehicle is equipped with state of the art safes to ensure your documents are secure at every step of their journey from your facility to ours. At the start of each journey every box is labeled and barcoded onsite. After loading up, our drivers make no stops between pickup and delivery to our secure warehouse. Finally, customers have the option of tracking their documents in real time through our inventory system.
About the Design
This design was all about standing out from the crowd. Preparing graphics for a 3D surface like a van requires some unique considerations – specifically the way each design will flow over the edges of the vehicle. In order to make the design seamless it was important to minimize critical line ups between panels. You can see this consideration in the way critical elements like text or intricate patterns avoid wrapping around the corners or from the hood to the body.
Ultimately, the design is dependent on excellent execution in the wrapping process. For that reason DOMA would love to give a big shoutout to DC Custom Designs for the awesome wrap on DOMA's new ride.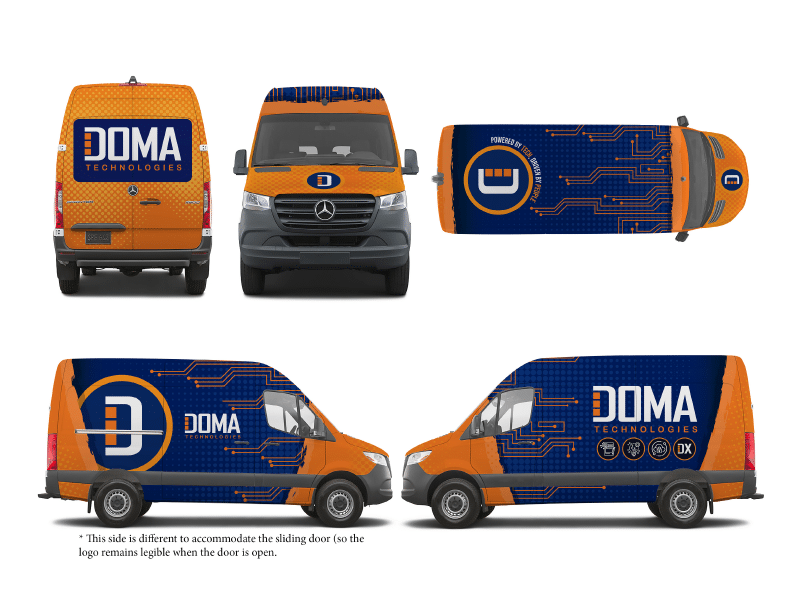 We've designed our newest pick up van to be bold on the road. If you spot DOMA's new sprinter van out and about post a picture to Instagram with the tag #DOMAHotWheels to be entered to win a DOMA prize pack.
DOMA understands that protecting your business information is paramount. We are committed to securing your content and helping you maintain compliance at every stage of the digitization process (and after). Whether your information is in our van or in the Cloud we have the expertise to make sure it's accessible to you, but safe from threats like data loss, hacking, and more. 

About DOMA-
Powered by Tech, Driven by People
DOMA Technologies (DOMA) is a software development and digital transformation company whose mission is to change customer lives by lightening their workload through faster and more targeted access to their data. Since 2000, our team of 200+ experts has helped businesses navigate all aspects of the digital world. We are a dedicated strategic partner for the federal government and private sector clients at every stage of their unique digital transformation journey.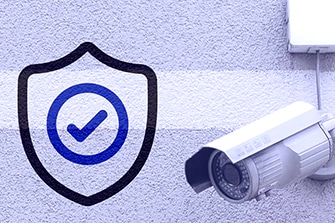 Learn more about Security & Compliance at DOMA