3 Types of Data Storage in the Cloud
What are the 3 Basic types of Data Storage that are Used Within the Cloud
Most people know that the Cloud is used for storage, but what types of storage are there? There are 3 basic types of file storage that are utilized by Cloud providers: Object Storage, File Storage, and Block Storage. Each type of storage is ideal for a particular data type and its use. That is why many storage providers use these storage types in combination, but what is each type of storage?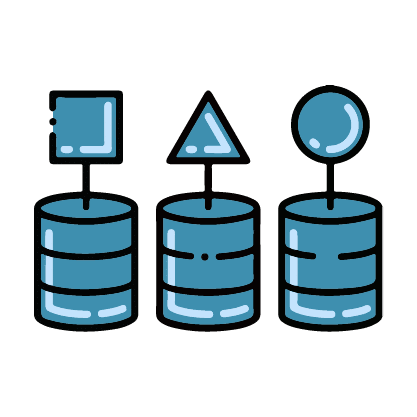 Object Storage
Object storage is a type of data storage that designates each individual piece of data as an object. The object can then be stored on your computer or in the Cloud. There is no limit to the number of objects that can be stored, as long as you have the capacity. Additionally, the object is bundled with customizable metadata to describe the contents. This ability to tag files with metadata allows you to index files easily.
Using object storage in the Cloud makes data incredibly scalable and flexible, with easy access from anywhere. This makes object storage ideal for many different applications.
Customizable metadata supports functionality including, advanced search, management, and analytics. Because object storage allows you to manage and tag files with metadata, it is ideal for uses where tracking and indexing are necessary. This is why object storage is used for storing photos, songs, and files on online platforms, such as Facebook, Spotify, or Dropbox.
Large Sets of Historical Data
Archived Files
Cloud Storage
Unstructured Data Storage (documents, images, video, etc.)
Big Data Storage
Backup and Recovery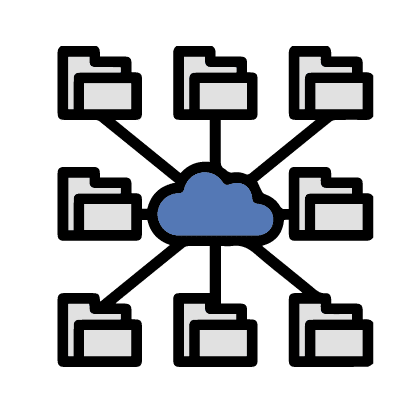 File Storage
File storage (or a file system) is a type of data storage that allows for shared access to file data. It is a hierarchical system where users can gain access to files and create, modify, read, or organize them in a directory. This shared file access is often offered through a network or Network Attached Storage (NAS). NAS is a dedicated file storage device that enables users to retrieve data that is stored within. It can be accessed through the ethernet or the Cloud, which allows for more flexibility. File storage used in this way will typically contain basic metadata, such as name, file type, and date of creation.
Most businesses employees need to have access to shared files and they, therefore, need access to a file system. File storage is ideal for large content repositories, home directories, and development environments.
Web Applications
Content Management Systems (CMS)
Home Directories
Big Data Analytics
Media Streaming
Database Back-up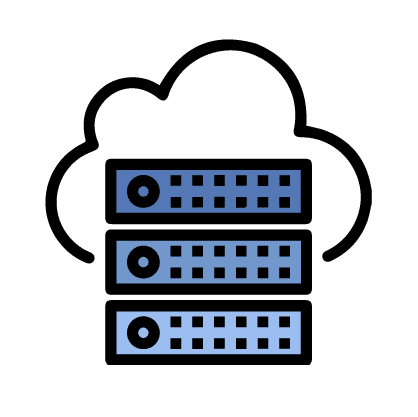 Block Storage
Block storage is the oldest type of data storage where files are separated into evenly sized blocks of data. It is usually managed by software that handles retrieval, using addresses to identify blocks and assemble them into files when necessary.

Each block has a unique address, but no metadata. This lack of metadata can affect performance in metadata critical operations, such as search and retrieval. However, operating systems can access block storage directly as attached disks and allows users to edit one part of a file, which makes it ideal for database servers.
Block storage is a high-performance, low latency alternative, making it ideal for transactional or database applications. Block storage makes the most recent data available quickly allowing for better performance for transactions. It also functions well for enterprise IT environments because it supports different workloads, such as virtual machines, databases, and business-critical applications.
Transactional Data
Databases
Business Applications
Enterprise IT Environments
Low-latency Storage
Hopefully, this little overview of the 3 types of file storage gave you some insight into how your data is handled.
How DOMA Can Help You Implement the Cloud?
DOMA is an expert in navigating and deploying cloud services for federal, commercial, and healthcare customers. If you would like to find out if cloud services are right for your organization, consider getting a comprehensive cloud assessment from DOMA. We are here to help you determine if AWS cloud services can make an impact on your team. If you're unsure where to start or need help getting these services integrated, we can do the heavy lifting. Get started with the Cloud quickly. 

About DOMA-
Powered by Tech, Driven by People
DOMA Technologies (DOMA) is a software development and digital transformation company whose mission is to change customer lives by lightening their workload through faster and more targeted access to their data. Since 2000, our team of 200+ experts has helped businesses navigate all aspects of the digital world. We are a dedicated strategic partner for the federal government and private sector clients at every stage of their unique digital transformation journey.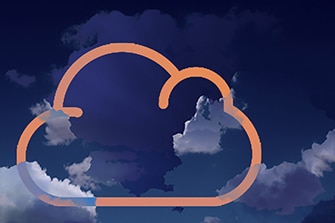 Learn more about DOMA's Cloud Solutions