DOMA Hosts a Customer Appreciation Event at Top Golf
DOMA Showed Some of Their Current Customers Appreciation with A Fun Daytime Event at Top Golf in Virginia Beach
Our customers are a fundamental part of why we do business. Forging partnerships with like-minded organizations is why we do what we do at DOMA Technologies and we appreciate every connection we make. Connecting with our customers in person is something we have been missing over the past few years, so we enjoyed seeing some of our customers in person at our recent customer appreciation event. 
The event was held at Top Golf where customers who attended met some of DOMA's executive team; including our Founder & CEO Pat Feliciano: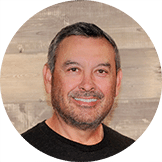 "In one way or another everyone at DOMA is contributing to customer success. Sometimes, especially with so much remote work lately, we lose touch with who we are serving every day. Events like these provide a valuable opportunity to put faces to names, learn more about each other as individuals, and just reset after a busy workday. I think it's important to keep people at the center of our vision and stay focused on why we do what we do every day."
Other DOMA executives that attended the event included Vice President of Sales Ian Checcio, Senior Digital Services Executive Josh Borum, CTO Chandler Pitcher, COO Chris Hutchenson, Account Manager Christina Burmeister, and Communications Director Danielle Wethington. Having the executive team there allowed customers to get one-on-one time with DOMA Executive Management and socialize outside of the office. At the event, Pat took a moment to discuss what the future holds for DOMA and share how thankful he is for the long relationships we have built with many of our customers. 
Of course, we couldn't have a customer-centered event without showing our appreciation to everyone who came by providing lunch, some rounds of Topgolf, and raffle prizes. Events like this are hopefully just the first step in continuing to expand our customer-centered approach to doing business. Meeting the needs of our customers through the work we do comes first, but that doesn't mean we can't celebrate too (it is one of our core values after all!).
Thank you again to everyone who came and enjoyed the day with us at Top Golf! We appreciate all of our customers and hope that anyone who couldn't make it this time will be able to make it to a future event. DOMA is planning to host more events like this in the future in different areas of Virginia beyond our home base of Virginia Beach. Our team hopes this will allow more customers to participate in events like these. 
About DOMA-
Powered by Tech, Driven by People
DOMA Technologies (DOMA) is a software development and digital transformation company whose mission is to change customer lives by lightening their workload through faster and more targeted access to their data. Since 2000, our team of 200+ experts has helped businesses navigate all aspects of the digital world. We are a dedicated strategic partner for the federal government and private sector clients at every stage of their unique digital transformation journey.