K-12 Records Management Solutions
Put Learning Outcomes First with a Streamlined Records Strategy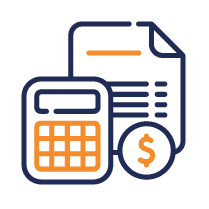 Cost Effective Solutions for Every Budget
Upgrading your record's management strategy doesn't have to be expensive, in fact, it can help you reduce costs. DOMA solutions are targeted to make the most impact for your school or district no matter your budget.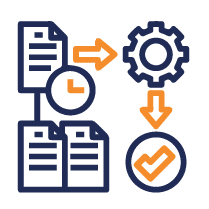 Minimize Busy-Work and Focus on Education
Intelligent automation can reduce repetitive, clerical work for your team so that they can focus on what really matters - education. Our solutions can address any and every part of the document management lifecycle.
Easy to Scale Across Departments or District-Wide
DOMA's education solutions are easy to scale because of our unique pricing. In particular, our software solutions use transactional pricing, meaning you don't need to pay for individual licenses for each user. Our solutions grow with your needs.
Solutions that Put Teachers and Students First
Understanding Your Records Management Needs
The sudden shift to remote work has hit educators and administrators hard. There is increased pressure to prioritize digital transformation initiatives and technology solutions but very little guidance on what that looks like or where to start.
Digital transformation solutions that include backfile scanning, electronic document management, and intelligent automation can help support your team by streamlining information access. Our solutions are:
Consistent  & Accurate – Cloud-based records access ensures that you have control over when and how documents are edited and can audit previous changes.
Secure – Our software, automated redaction, and scanning solutions are designed to help you maintain FERPA & HIPAA compliance. We ensure that you can protect PII and PHI to stay aligned with local and state regulations.
Accessible  – Fully searchable digital documents are easier to share and collaborate with. Our software allows managed access to ensure that everyone who needs access has it.
Targeted Education Solutions
Student Records Management
Grades, individual learning plans, disciplinary records, and more can be centralized and protected with digital document management. 
Automate the processing of records like transcripts and expedite the delivery of documents to students, teachers, and administrators.
Maintain compliance with records retention guidelines and save space by digitizing historic records and storing them within the Cloud.
Easily manage accounts payable and receivable at every step from purchase orders to vendor payments and invoicing.
Registration & Onboarding
Simplify student registration and employee onboarding with online forms and workflows that can include reporting, data capture, and trend analysis. 
Eliminate tedious tasks for your HR team. Recruiting, filing, and document processing can be streamlined with mobile digital forms and intelligent automation tools.
DOMA's digital mailroom uses OCR scanning that to digitally deposit checks and process forms. All mail is electronically routed to the appropriate recipient or department for fast, actionable mail.  
Keep track of work orders and alert key personnel when they have action items. DOMA's Mobile forms app is ideal for capturing photos and filling out maintenance reports in the field, even when offline. 
Big Results on a Small Budget
How Can our Institution Get Started?
One of the initial barriers to implementing new technology is the cost. Our solutions are affordable and priced to scale with your usage. Additionally, we can help you navigate using CARES act funding, taking advantage of our Virginia State Cooperative Contract, or budgeting for end-of-year purchases. 
The CARES ACT: In 2020, Congress passed two stimulus bills that provided nearly $67.8 billion to the Elementary and Secondary Emergency Education Relief (ESSER) Fund. We are prepared to help you understand how to best apply grant money to maximize your return on investment and protect jobs within your district.
Virginia Cooperative Contract: If you're located within the state of Virginia you can take advantage of our state cooperative contract pricing and bypass the need for a lengthy bidding process. 
Making a Difference for Our Education Customers
Records Scanned for Suffolk County Schools
Records Scanned for Newport News Public Schools
Contact Us
For more information about DOMA Technologies State, Local, and Education Solutions please contact: