Congrats to Our Spring 2019 EOQ,
Alfred Macraeg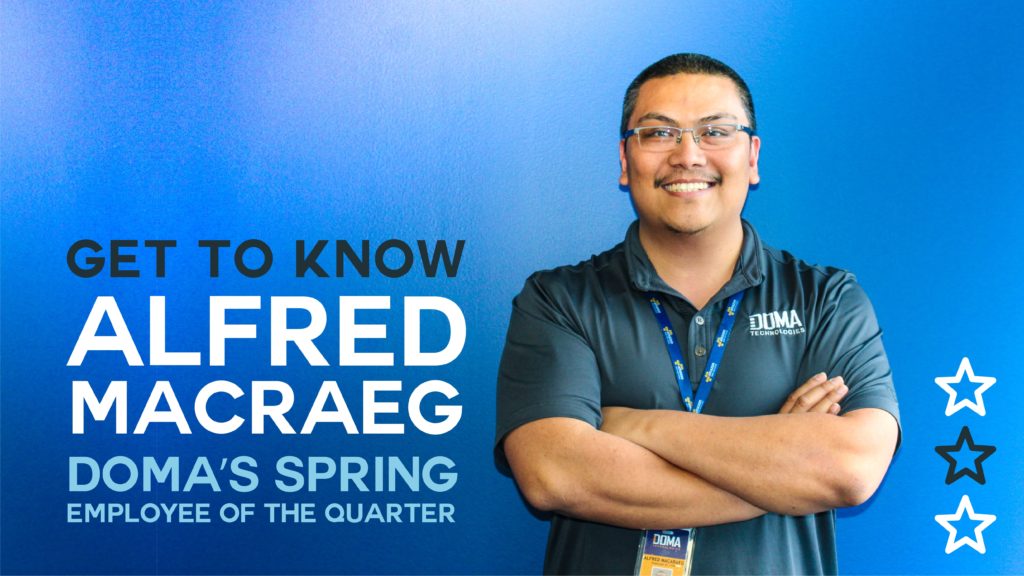 Get to Know DOMA's Spring Employee of the Quarter (EOQ) - Alfred Macraeg
Achieving Employee of the Quarter (EOQ) is no small feat at DOMA. An EOQ must have a long track record of exceptional work ethic to qualify. When choosing the EOQ for each quarter from the nominations DOMA Driven is looking for someone who sets an example for others, demonstrates a positive attitude, and goes above and beyond to make a difference at DOMA.
Alfred joined DOMA in March 2017 as part of our IT/DEV Department. As a Senior Systems Engineer, Alfred is responsible for the integrity, and efficient operation of the in- house information systems that support core organizational functions at DOMA. This is achieved by monitoring, maintaining, supporting, and optimizing all networked software and associated with the company's operating systems.
Alfred's nominator had this to say about him: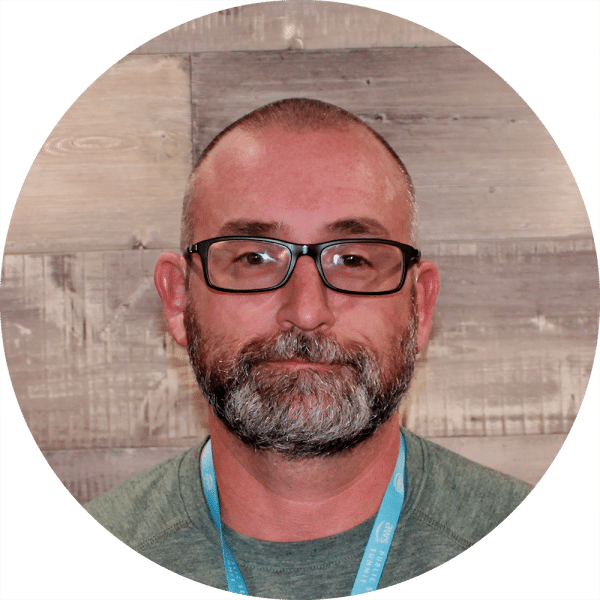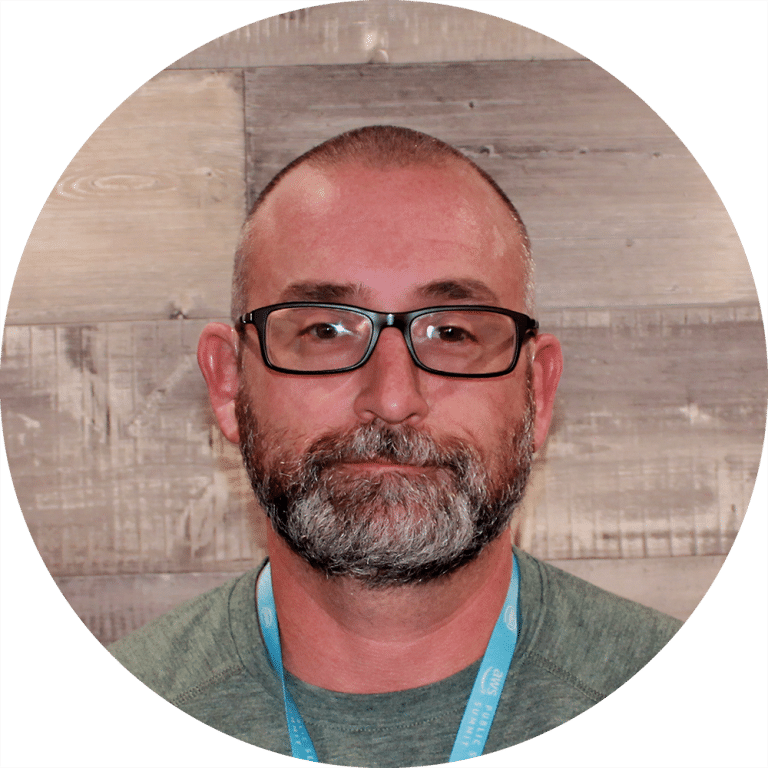 CHIEF TECHNOLOGIES & SECURITY OFFICER
"Alfred provides a great example of our values to fellow employees. He is honest and hardworking and always looking to improve or innovate existing processes. Alfred plays a large part giving back to DOMA's community and always has a smile."
Chief Technologies and security officer
In order to get a better insight into our Spring EOQ, DOMA's marketing and communications team conducted a quick interview. Learn a bit more about Alfred below:
How did you feel about being the first person selected as Employee of the Quarter at DOMA?
I feel humbled and proud to receive such an honor.
What do you like the most about working in IT/DEV?
The people that I work with; Chan, Calvin, Marti, Scott, Dar, Joe, Brent, Brian, Nelson, Dave, and Paul.  Without them, I wouldn't be able to do what I do as they are a huge help, so big kudos to them.
What's your favorite thing about DOMA Technologies?
The unity at DOMA and the way that we help the community and veterans where we can.
What's your favorite thing to do on break?
Lately, it's been shuffle boarding…must get ready for potential tournaments.
Tell us three fun facts about you:
I'm expecting my 3rd kid by July 6
My Favorite hobby is pool/billiards
Popular to contrary belief, I'm only 23.
Alfred is just one part of what makes DOMA such a great place to work – when you see him around the building don't be afraid to challenge him to a friendly game of shuffleboard!
As the current EOQ Alfred receives a $250 bonus, a reserved EOQ parking space, a DOMA Swag Bag with premium merchandise, and one administrative day off. If you would like to nominate someone for the Employee of the Quarter program visit our nomination page.
About DOMA-
Powered by Tech, Driven by People
DOMA Technologies (DOMA) is a software development and digital transformation company whose mission is to change customer lives by lightening their workload through faster and more targeted access to their data. Since 2000, our team of 200+ experts has helped businesses navigate all aspects of the digital world. We are a dedicated strategic partner for the federal government and private sector clients at every stage of their unique digital transformation journey.