Adding up the Costs of a Traditional Mailroom
What is a Traditional Mailroom Costing Your Business?
Many businesses use the start of a new year as an opportunity to re-think their business practices and evaluate areas for innovation. Recently there has been a lot of buzz surrounding the idea of using technology to streamline or entirely eliminate on-premise mailrooms. Is the effort of making the transition worth the effort? In this blog, we will explore three of the primary costs associated with running an on-site mailroom – space, equipment, and labor.
Space
There is no question that a physical mailroom has a large footprint. Equipment and sorting stations eat up valuable floorspace. Every square foot of space you devote to mailroom equipment is costing you in rent. Additionally, unlike many other departments at your company, your mailroom is a cost liability. Processing mail is a necessary part of business, but it's not generally not making you money. Certainly, many aspects of business require an expenditure of time, money, and labor without an obvious direct return, but few of those processes also require the dedication of space that mail processing requires. Removing a physical mailroom could open up the needed space for a new, net positive venture. 
Equipment
A traditional mailroom requires a wide range of supplementary equipment. Even in a relatively light setup the peripherals like mail carts, sorting stations, postage meters, and other mailroom furniture will run 1000's of dollars. If you'd like to incorporate automation and improve accuracy with OCR enabled equipment you'll need to invest tens of thousands of dollars per station. After you have all the physical equipment in place you'll typically still need a mailroom management software. The ongoing maintenance required to run these machines and organize a physical mailroom typically cost more than outsourcing. Likewise, you may find you need to upgrade equipment to keep pace as your organization grows or the technology changes. If your daily volume of mail exceeds just a few dozen pieces you could benefit from digital mailroom automation
Labor
Labor is generally the more expensive investment in a physical mailroom. The average salary of a mailroom clerk is around 30,000 a year. However, dedicated mailroom staff are not the only labor cost you incur with an onsite mailroom. There are hidden labor costs including the added effort required to process transactional mail when it arrives to the intended recipient. For example, depositing checks, scanning and filing invoices, processing requests, and even defining mail handling procedures and hiring/training mailroom staff all add up. The time your other (potentially more expensive) staff invest in processing mail eats into your bottom line. 
Using some readily available pricing as of March 2021, if you were to hire a pair of mailroom clerks and set up a manual sorting station with a few peripherals for them to organize, scan, and upload/deliver mail to an office of 500 employees it could set you back nearly 100,000.
A traditional mailroom can be a costly endeavor, but more than that, it's quickly becoming and outdated method of dealing with business correspondence. The need for fast access and process automation means that a physical mailroom may not be the best investment. Instead, digital mailroom outsourcing may be the answer.
DOMA can help businesses of any size with a digital mailroom. Whether you are dealing with just a few hundred pieces of incoming mail or many thousands, our digital mailroom solution can help you process mail up to 60% faster and for a fraction of the cost of a traditional mailroom. Additionally, administrative tasks like form processing and basic accounting functions can be integrated through workflow automation.
The DOMA Mailroom Process

About DOMA-
Powered by Tech, Driven by People
DOMA Technologies (DOMA) is a software development and digital transformation company whose mission is to change customer lives by lightening their workload through faster and more targeted access to their data. Since 2000, our team of 200+ experts has helped businesses navigate all aspects of the digital world. We are a dedicated strategic partner for the federal government and private sector clients at every stage of their unique digital transformation journey.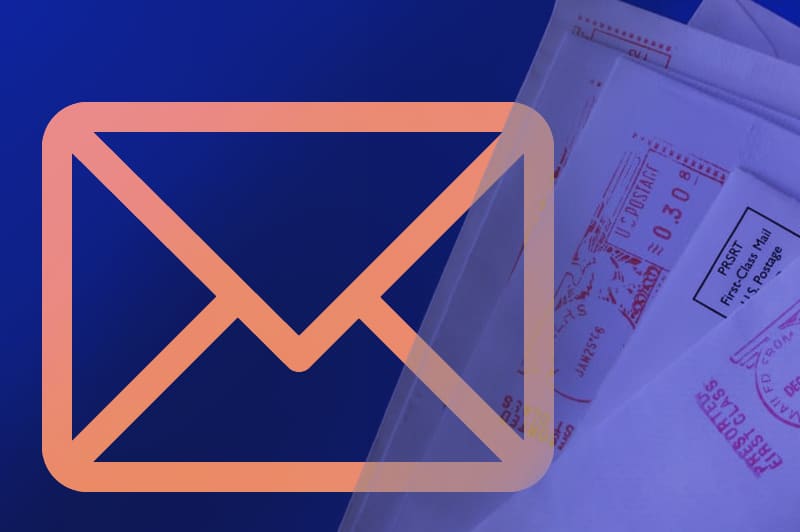 Learn more about Digital Mailroom Solutions with DOMA