Rethinking the Commercial Workflow
Why Use Workflows as a Commercial Business?
Everyone loves when a work task is smooth and efficient. A big part of running a successful business is designing an effective step by step processes or workflows. Whether it's onboarding new employees in HR or marketing handling the customer maturation cycle every department builds meaningful workflows to make their jobs easier. These workflows are a natural part of nearly every business process and they help your team deliver a consistent experience for both customers and internal staff.
Good workflows deliver value by making processes consistent, accurate, and expedient. However, it takes time to implement, test, and refine a workflow. Implementing new workflows can be challenging, especially when you need to re-train personnel to follow a new procedure. This is where a digital solution can make an impact. Digital workflows can be deployed to make processes even faster by automating tedious or repetitive tasks. They are quick to implement and easy to alter as your process evolves.
What Can a Digital Document Workflow Do?
Notify team members when something requires action (and re-notify them if the action isn't completed within a specified window of time)
Identify missing content in an electronic form submission and kick it back to the appropriate party
Automatically extract data like names, phone numbers, or product IDs and send it to different departments
Locate and redact sensitive information such as social security numbers or credit card information
Tag documents with appropriate metadata to make future searches easy
Pass content to an outside process or application like submitting applicant information for a background check
Transcribe important information into a database – such as customer contact info
Trigger actions within a software platform
Building a Better Workflow
There is no denying that workflows are an important part of doing business. To explore workflows in more depth visit our previous post, Custom Automated Workflows. This blog will illustrate how digital tools can improve an outdated analog workflow for one of the most frustrating processes of all – submitting a purchase order. 

In many offices, the process of submitting a purchase order for the goods or services your department needs is a frustrating task. Physically filling out and submitting PO forms means they are often lost or forgotten under piles of other more pressing paperwork. Email is hardly better. Decision-makers are inundated with emails every day and PO submissions are rarely at the top of the task list. The submitting department often has no visibility into the process because email updates are at the discretion of whoever is working on the PO at the time. Without this visibility, approval can get held up at any step of the workflow. 
Digital Workflow with Automation

 With an effective digital workflow, everyone involved can have visibility into the approval process. Reminders expedite approvals (or rejections) and important data can be quickly imported where needed. There is no need to manually transfer contact information, physically write out checks, or notify team members of approvals. All of that can be automated. You also have the power to choose what items are manually handled and which are automated meaning you have full control. This workflow may look more complicated, but it typically results in faster results due to the automated reminders. Similarly, uploading the final receipts to an electronic content management platform means you will always have future access to the receipts to reference past purchases.
Purchase orders are just one paper-based workflow that can be re-invented with better digital tools. Invoicing, HR functions, IT submissions, work orders, and many more processes can be greatly improved through automation. 
How Can DOMA Enhance My Workflow?
DOMA has the experience to help your team digitally re-invent your document and data workflows. We specialize in document workflows and can help you gain better insight into your information while streamlining a wide variety of information workflows.

About DOMA-
Powered by Tech, Driven by People
DOMA Technologies (DOMA) is a software development and digital transformation company whose mission is to change customer lives by lightening their workload through faster and more targeted access to their data. Since 2000, our team of 200+ experts has helped businesses navigate all aspects of the digital world. We are a dedicated strategic partner for the federal government and private sector clients at every stage of their unique digital transformation journey.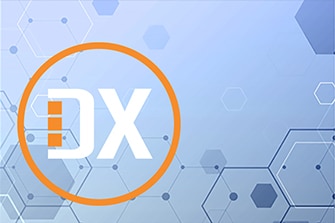 Learn more about DOMA's DX Software Workflow Optimization