Integrate Electronic and Digital Mail with
Digital Mailroom Automation
Get Instant Access to Your Important Messages
Eliminate the need to manually collect, sort, and deliver physical mail at your organization.

DOMA's digital mailroom solutions can connect email, faxes, and physical mail into one efficient system that automates the delivery of critical information. Get instant access to your important messages no matter what format they arrive in.
Digital Mailroom Benefits
Never manually process physical mail again.
All incoming mail is diverted to DOMA & securely scanned into a digital format.
Route communications instantly to the correct recipient
including faxes, emails, physical mail, and web forms.
Automate business processes
such as depositing checks, invoicing, data capture, and more.
Reduce operational costs & save space, time, resources, & labor
by converting to a digital solution that is more secure and efficient.
Imagine a Digital Mailroom
Experience the future of communications with a mailroom that keeps pace with your business needs
Managing high volume paper mail continues to be a major challenge for many businesses. Traditional mailrooms consume valuable real estate in your office and depend on inconsistent, manual processes.
A mailroom outsourcing solution from DOMA ensures that the valuable data contained in your mail becomes a useful resource. Access your mail anytime, anywhere while also freeing up physical space, human labor, money, and resources. Digitizing your mailroom is a valuable step in accelerating your digital transformation strategy and streamlining content management at an enterprise level.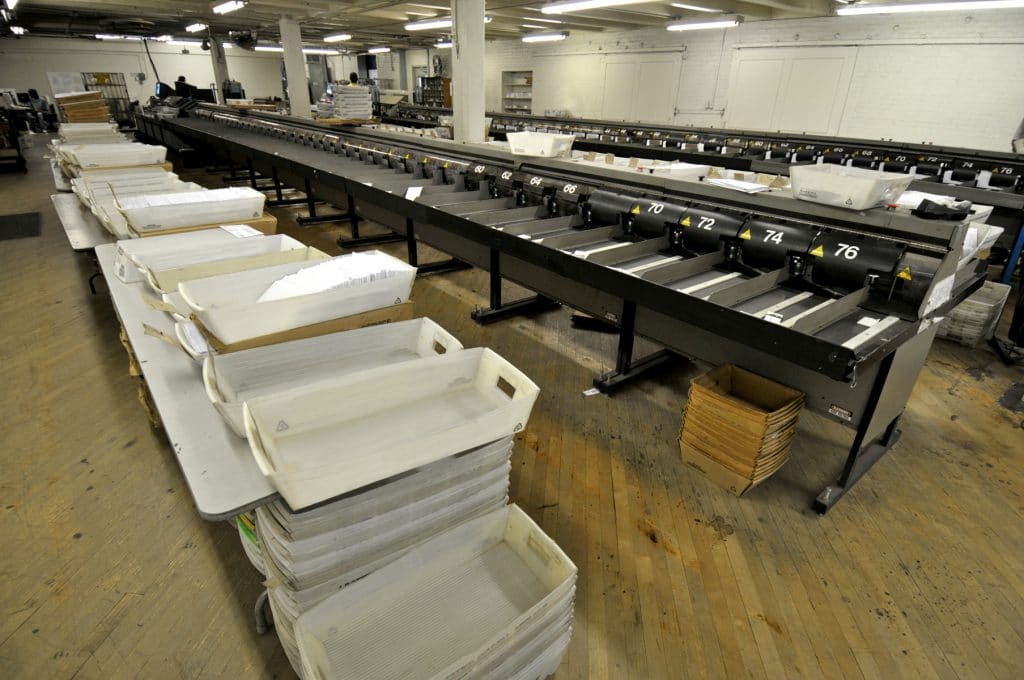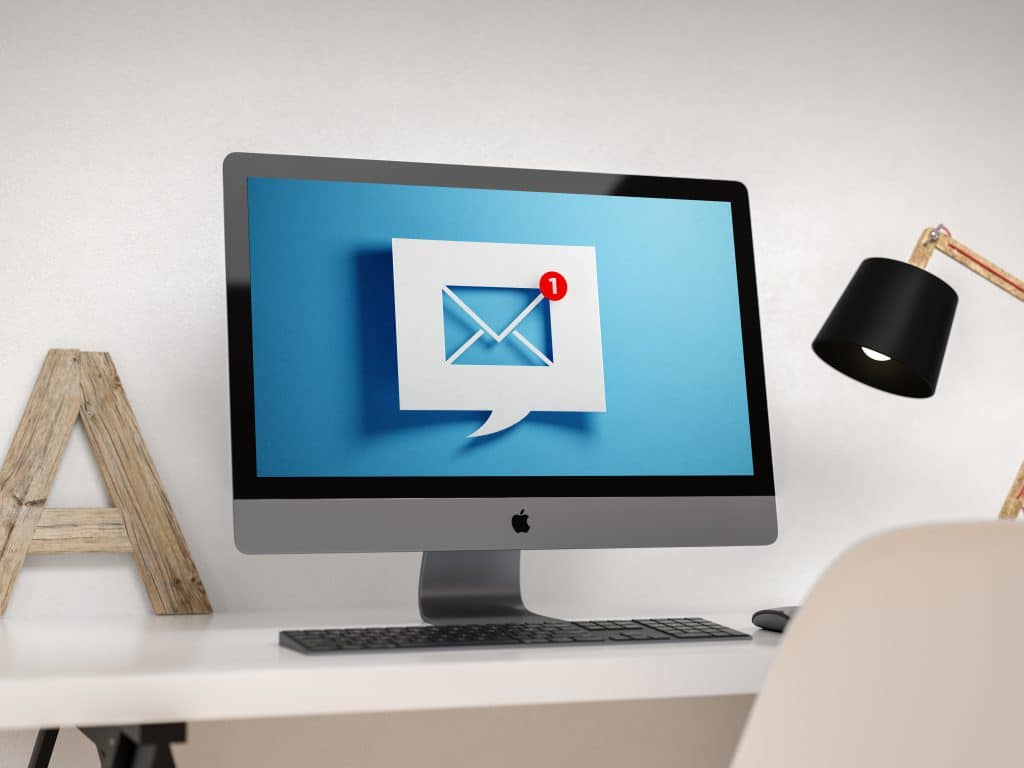 Take Immediate Action with Your Information
Turn paper and electronic mail into searchable, actionable data
Transitioning to digital mailroom services does more than just make your information electronically accessible. It is the first step in building useful workflows that improve your overall business process through:
Getting Access to Your Money Faster: Your team can electronically deposit checks after scanning or even automate the process for quick access to your financial assets.
Expediting Invoicing: Ensure actionable items like invoices go directly to the correct department for immediate action.
Improving Tracking and Accountability: Get visibility into how your team is using their mail and gather metrics on key processes that would be impossible to track with physical mail.
Enhancing Security & Compliance: Physical mail is easily lost or tampered with. Transitioning to digital workflows allows you to set retention schedules, view who is accessing mail, and ensure that every document remains secure throughout its lifecycle.
DOMA Does the Heavy Lifting & Your Team Reaps the Rewards
A digital mailroom solution can be as straightforward as scanning and forwarding your mail to your team in an electronic format or it can be integrated with hyper automation workflows like data extraction, document redaction, and digital visualization. Take control by digitizing all incoming paper and electronic documents and experience the difference. The basics of the process include:
Forwarding: Your mail is forwarded directly to DOMA's secure facility eliminating the need to open, process, and disseminate your physical mail.
Scanning: Our team opens and scans all of your incoming mail. We can also scan any archived paper documents at the same time.
Digitization: Your records are converted into digital format using advanced OCR making them fully searchable.
Delivery: Each digital communication is routed to the appropriate person through a secure network.
Action: Your team can then route mail data into other digital workflows.
Shredding or Storage: Paper mail can be stored to fit your retention needs or securely shredded.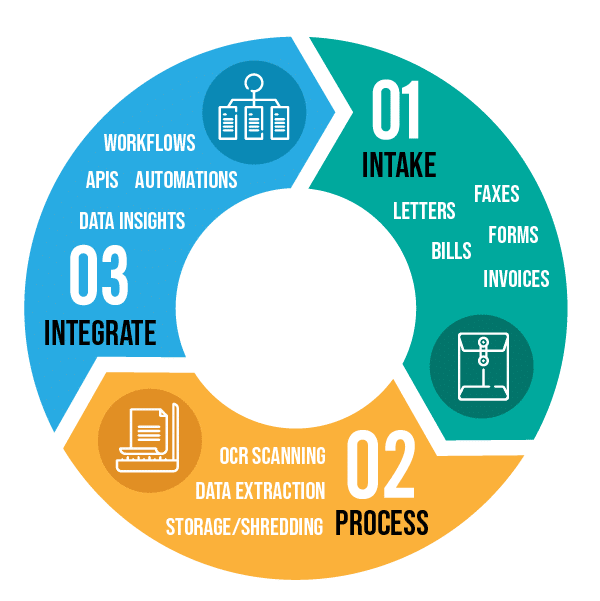 Learn More about how
Hyper Automation

Liberates your data
A hyper automation solution compliments our digital mailroom services by taking your information and transforming it into business insights. 
Contact Us
For more information about DOMA Technologies Digital Services please contact: