DX Engage 8.0 Software Features
Explore DOMA's Enterprise Content Management Software Features and Applications
DOMA DX Engage Cloud Software Platform gives you one suite of more than 40 integrated business and productivity applications for your entire organization. Our 8.0 update delivers an all-new interface paired with expanded functionality.
Get Answers to All Your DX Engage 8.0 Questions
Webinar Hosted By Cristina Burmeister
This informative webinar will answer all of your DX Engage 8.0 questions. Get an overview of the new interface and features. If you have additional questions, please reach out to your account manager. 
Explore DOMA DX Engage 8.0 Features:
Reports allow quick access by Users to view activity in the Portal and customize the report criteria.
Users can create reports that are specific to their site. Five (5) Standard Reports are built into every customer site:
User Upload Summary

System Upload Summary

System File Storage Summary

Workflow Task Status Report

Workflow User Report.

 
Workflow Reports help Administrators keep track of the progress of workflows and their associated tasks. 
Audit Reports track the movement, access, and property changes of Documents, Entities, and Users. Audit Reports cannot be altered, offering increased security. There are several options to pick from when creating a report to track the organization-wide activity: 
Track user actions

 

Track system logins and logouts

 

Track document creation and editing

 

Track user creation

 
Read our blog about Audits & Reporting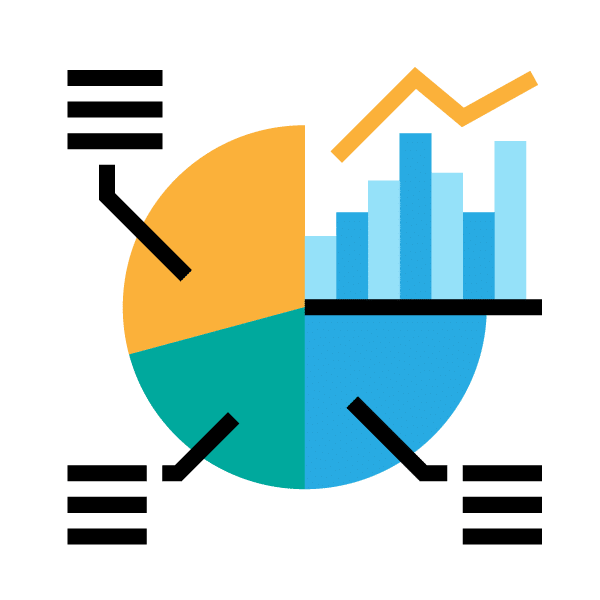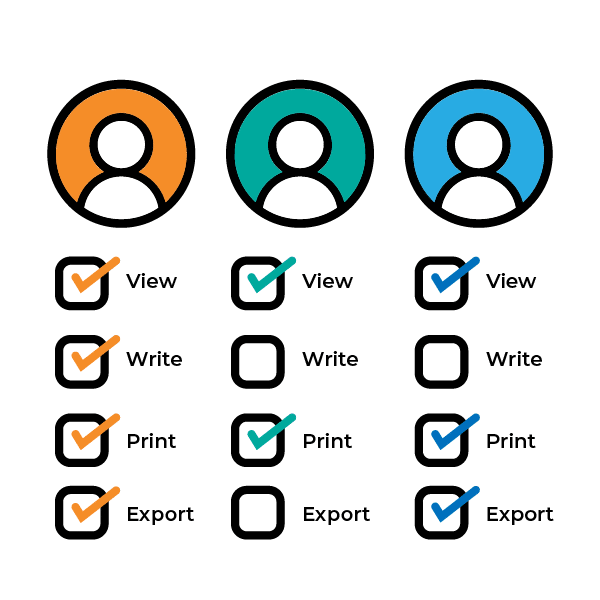 Effective Enterprise Collaboration is a goal all businesses aspire to. With customizable user access you can make this a reality while keeping information secure.
User Access can be configured to ensure Users can only access the necessary records. Your organization can implement Granular Access Controls by assigning Users to Groups and effectively creating different User Levels of Access with differing privileges delegated to each Group. 
Adjust permissions individually to allow users to view, edit, or delete documents at the levels appropriate to their role. 
Read more about Enterprise Collaboration
DOMA Imaging Application (DIA)
DOMA's DIA app makes editing documents easy.
The DOMA Imaging Application (DIA) is a Windows-based application that can be downloaded and installed from our DX Engage Software. DIA affords more control when working with and editing documents including these features:
Export and Print documents. 

Reorder pages that scanned in out of order.

 

Add new pages and remove unnecessary pages.

 

Rotate or flip pages that were scanned in the wrong direction.

 
Straighten documents that are crooked or misaligned.
Remove dark areas or noticeable visual noise created when scanning.

 

Add annotations to documents such as lines/shapes, redaction boxes, notes, text boxes, and highlights to pertinent information.
Stamp documents with important information such as DRAFT or CONFIDENTIAL.

 

Add new documents by scanning directly into DIA for instant access
Users "check out" a document to edit, which blocks other users from editing it to avoid confusion.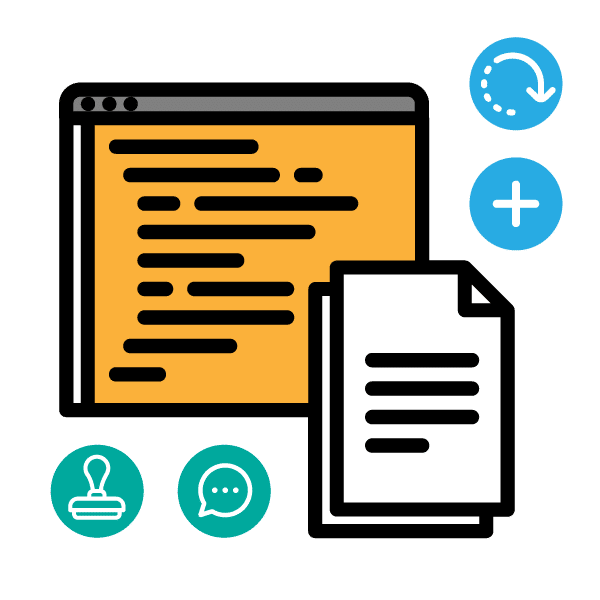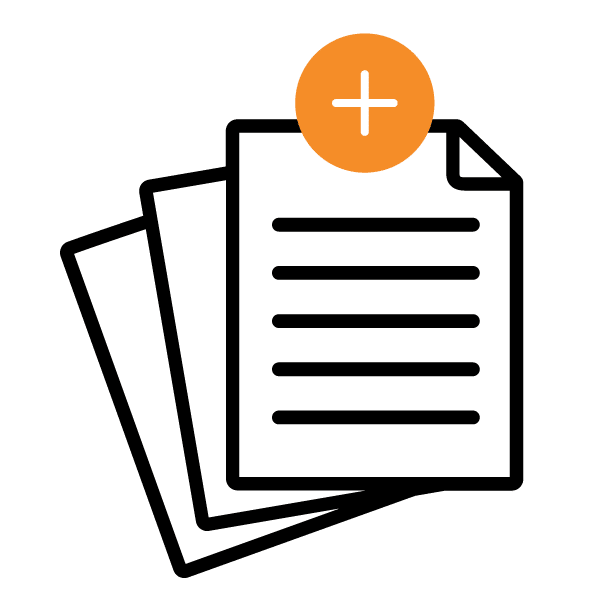 Document Merge & Uploading
Combine, merge and edit multiple documents quickly and easily.
DOMA DX Engage offers a variety of helpful tools during upload to ensure your files appear and function as intended. When uploading documents in our DX Engage Software you can:
Upload most file types, including text documents, images, videos, and audio files.
Upload documents straight into a specific folder for easy organization.
Configure the types of files you want to be able to upload into the system. For instance, you could exclude video or audio files from your upload when necessary

.

Upload multiple files at one time.
Merge multiple documents into one and control the order they are displayed.
Once a document is uploaded/updated, it's automatically indexed/re-indexed, making it searchable with our Advanced Search

 function.

Show a preview of the document and its pages before you commit to any changes.
Easily drag and drop to change the page order.
Read our blog about Uploading Documents
Optical Character Recognition (OCR) unlocks the information in your documents so you can find what you need fast.
DOMA uses the latest OCR technology to convert large volumes of scanned documents to text, MS Word, HTML, or searchable PDF Images and Hidden Text files.
Therefore, once your important documents are imported into our software, they can be easily searched. Our Basic Search is featured on every screen of the application. Once a Value is entered, you can access the search functionality, making finding key information easy. 
OCR also prepares documents for further processing with hyper-automation tools. OCR is the first step in transforming paper documents into powerful business insights and visualizations.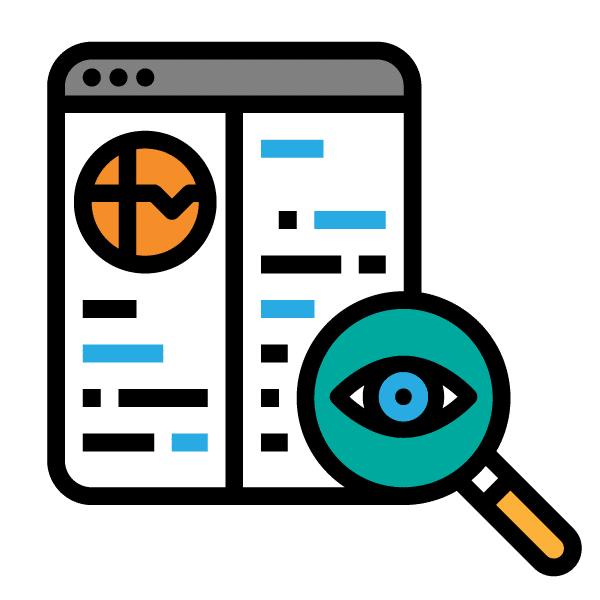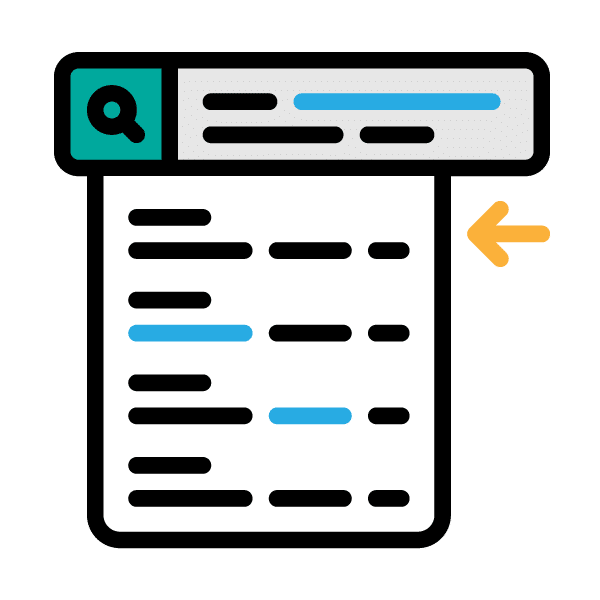 Document, Advanced, & Saved Search
Advanced search can help you did deeper into your data and documents and pinpoint key information.
Advanced Search is another available option that allows the user to access files by document type or custom field for more specific searches. With Advanced Search, you can: 
Narrow down by system fields such as date created, user, or any custom fields.
Set up searches as logical expressions, such as "File size greater than 400."
Join search criteria together to narrow results, such as "File size greater than 400" and "Page count less than 10."
Search for documents by how they are being used. When using the DOMA Imaging Application (DIA) users can "check out" a document to edit it. Using our Advanced Search, you can choose whether you would like to see documents that are "checked out," "available," or both in your search results.
Advanced Search looks across multiple document types, allowing you to locate items more rapidly.
"Jump-to-Page" function for multi-page result lists.
Advanced Search has been improved with shorter load times and faster performance.  
Saved Search is an additional search option that allows the user to save and log Search Criteria for future searches. 
Read our blog about Advanced Search
Quickly comply with Release of Information Requests, improve accuracy, and enable better public records access while complying with privacy laws.
How Auto Redaction Works:
After a document is scanned and processed with Optical Character Recognition (OCR), DOMA uses a tool to build a "text map" of each word and its location within a document.
Redact content based on keywords:

Remove all instances of a specific person's name

Redact content based on a pattern or number sequence:

Redact any number sequences, including numbers 0-1.

Identify and redact specific number patterns such as a social security number (xxx-xx-xxxx)

Redact information based on where it appears geographically within a document:

Remove any characters that appear after a specific word
Redact any content that appears within a specific form field, such as a signature field
Read our blog about Automated & Audio Redaction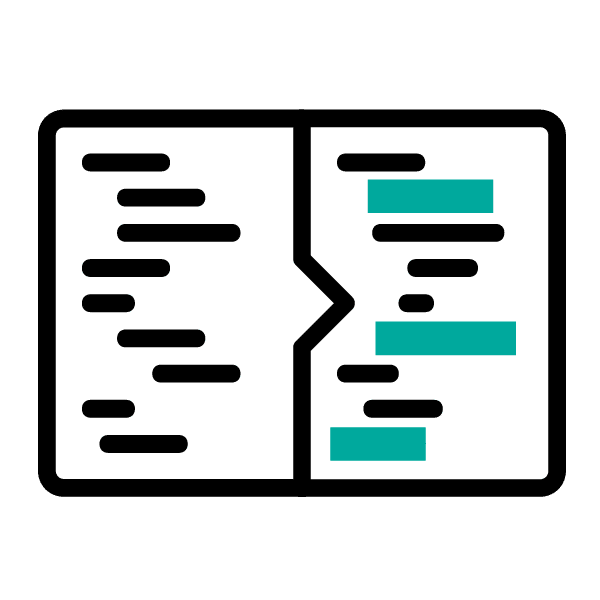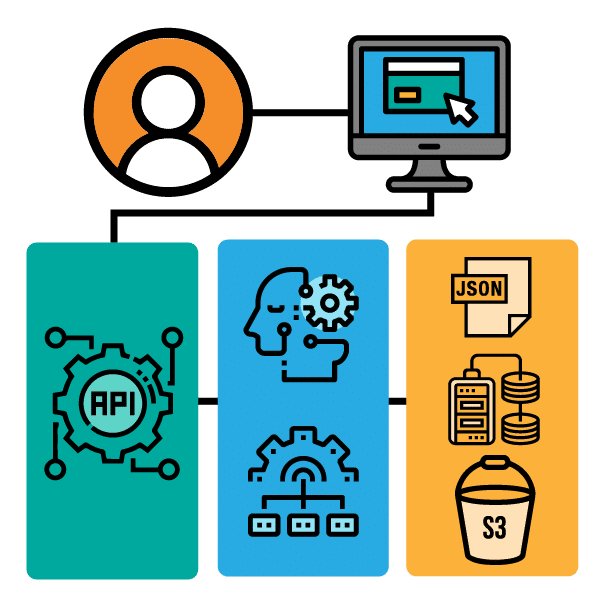 Integration, Custom Integraion & Rest API
Application Programmable Interface (API) Data Integration can help you build a more connected workflow.
Pass data easily between applications and automate difficult workflows with custom-built back-end processes (BEPs) and APIs.
Connect all your systems to easily process your data and reduce complexity. In addition to reducing complexity, APIs can add new functionalities to software, portals, and apps. APIs can abstract more complex code in the background or bridge to disparate applications so that they can easily pass data back and forth.
Read more about API Data Integration
Workflows are made up of tasks. These tasks can be customized based on your specific industry needs.
Tasks can include things like:
Send an email to "X."
Have the system fill out "X" custom fields. The values for these fields can include Date, String, Drop-Downs, etc.
 Add "X" Page to an Existing Document.
Move Document "X" to Folder "Y."
Change a Document's type.
Auto-Relate – attach documents based on common fields.
Assign Back End Process – this may include things like faxing, form recognition, OCR, barcode, exporting, and more



Tasks are then performed when the criteria you specify are met, such as:

When all documents of type "Y" have a creation date of xx/xx/xxx do "X" task.
When all "X" tasks are complete do "Y" task.



Workflow Tasks can be Concurrent (Multiple tasks happening all at once) or Sequential (Each task is dependent on the completion of another task).


The DX Software automatically checks for tasks and workflows so that they can be performed in the background without interrupting the productivity of your workday.
Read more about Workflow Optimization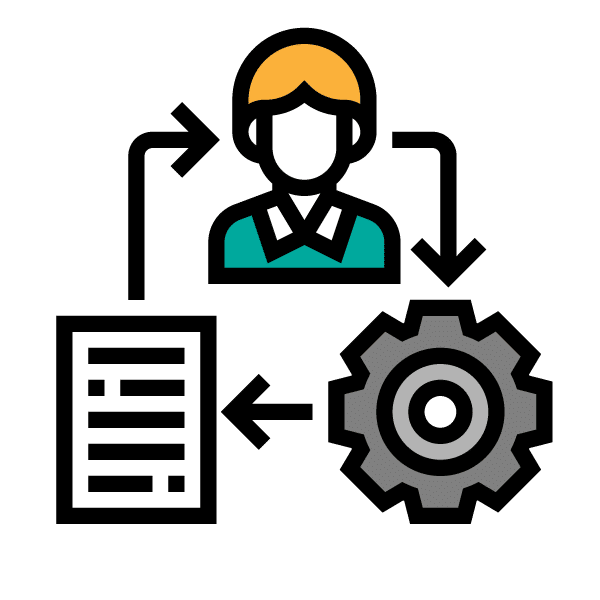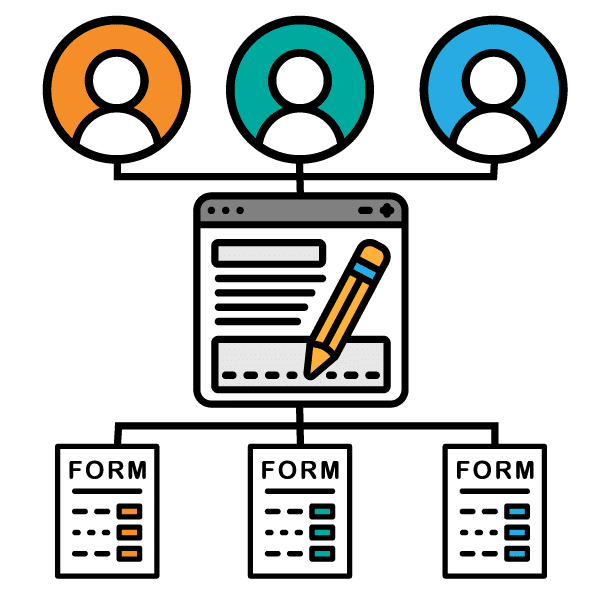 Dynamic Electronic Forms use Microsoft Word to create dynamic form templates. These form templates can pull metadata directly from DX Engage, allowing you to quickly fill and export large volumes of forms. Dynamic Forms help you automate and eliminate tedious data entry. Some possible use cases include:
Create, populate, and add a coversheet to a document for many customers at once.
Fill out multiple forms for the same person using the same batch of metadata.
Automatically fill out a form and pass it on to a new workflow – for example, fill out the fields for a background check and automatically submit it for further processing.
Read more about Electronic Forms
SFTP Drop & Easy to Use Outlook Plugin
Transfer your documents securely using our SFTP Drop and Outlook Plugin
Secure File Transfer Protocol (STFP): Ensure that your data is being exchanged securely. Our SFTP server is secure (FIPS 140-2 & HIPAA Compliant), authenticated, and encrypted. 
Outlook Plugin: Drag and drop content directly from your Outlook email into the DX Engage application with our easy-to-use plugin. This eliminates the need to export individual emails or attachments.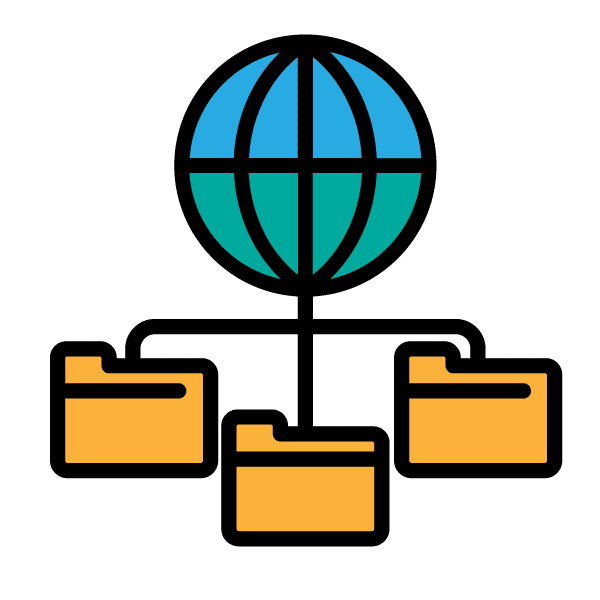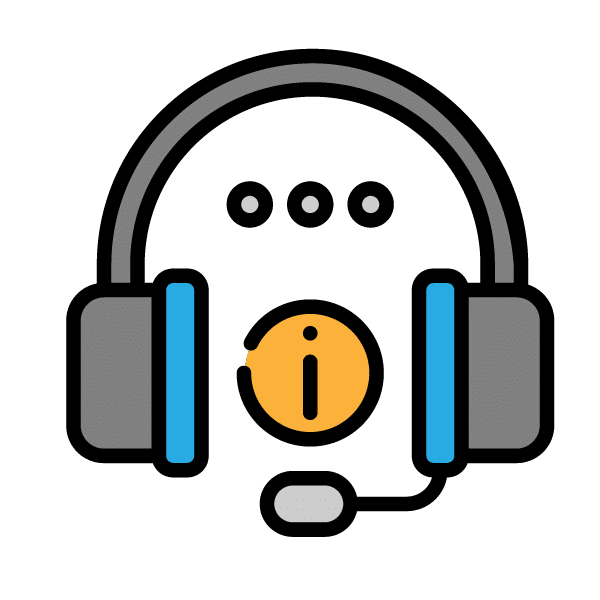 Support Tab with Future Updates
To help our customers, we have implemented a new support tab feature in DX Engage 8.0
In our support tab, customers can directly submit a help ticket without having to leave the software. Additionally, our Wiki help pages cover all of the DX Engage tools so that customers can find answers to their questions quickly.
Information Data Exchange (IDX)
IDX allows users to create passcode-protected portals for non-users to upload documents to DX Engage
IDX allows authorized users to create passcode protected portals that allow non-users to append or prepend documents, upload new documents or fill out form fields. You can easily set access expiration parameters to ensure that non-users can only upload within the timeframe you set.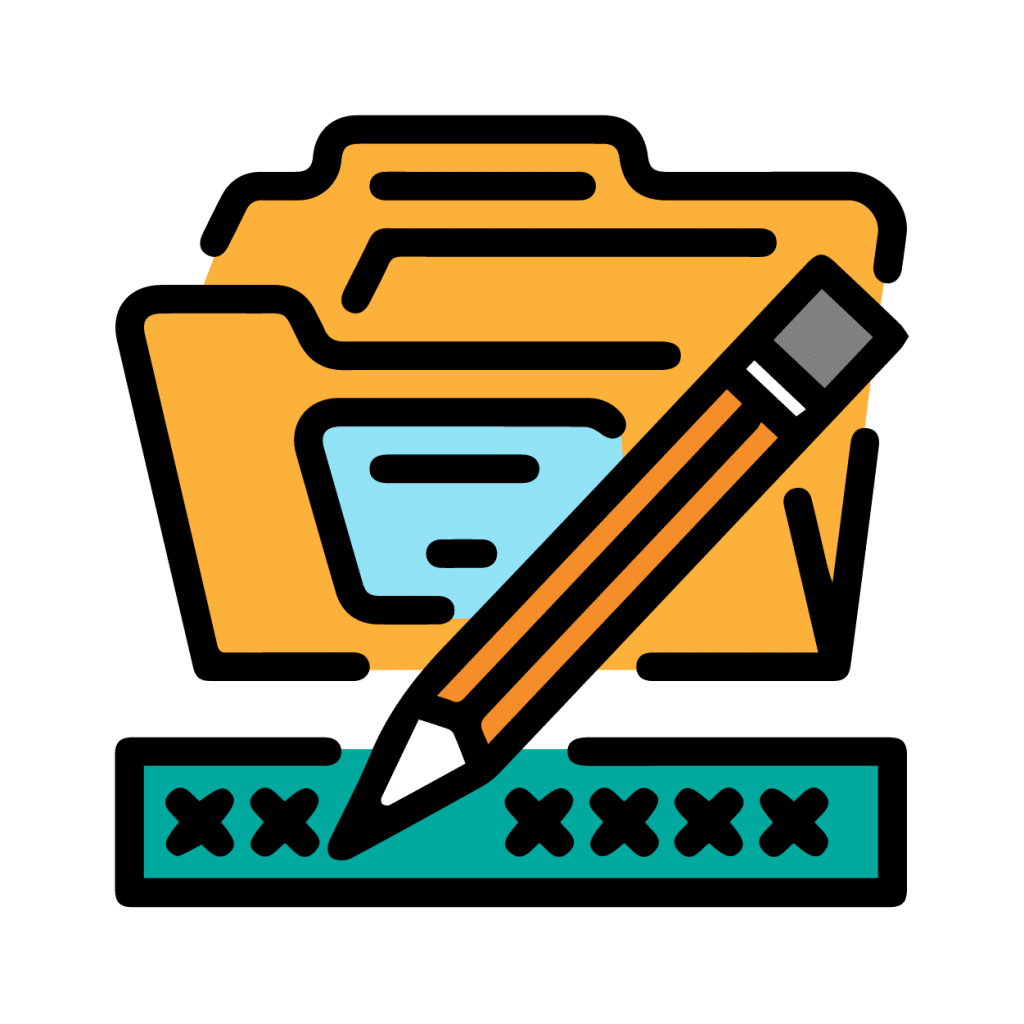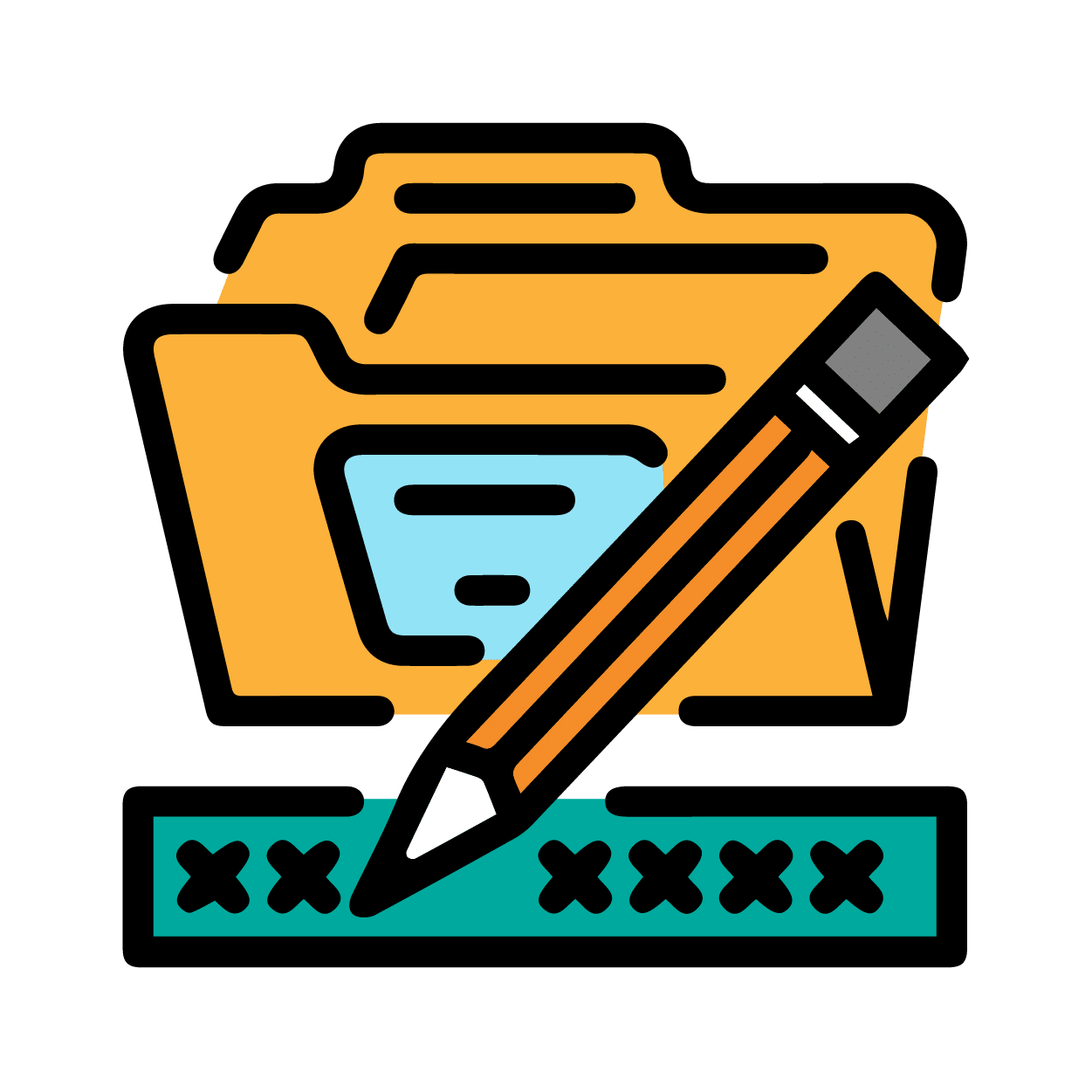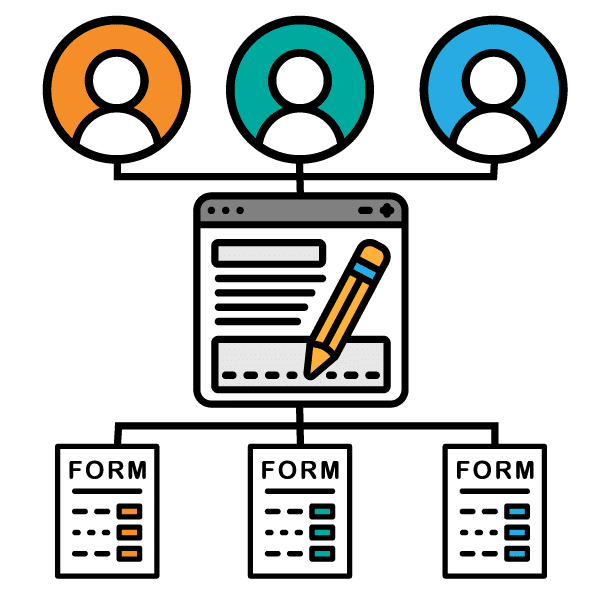 DX Mobile Forms Data Collection (MFDC) App
Easily take data and transfer it to your DX System
Customers now have the option available to them to seamlessly fill out forms using mobile applications and submit their data in real-time to DOMA DX. 
Contact Us
Contact us to schedule a personalized consultation and find out how we can make your organization work better for you with the DX Engage Software or Microservices. For more information about DOMA Technologies and our software solutions please contact:
Chandler Pitcher | Chief Technology Officer
757.306.4920