Exploring the Pros and Cons of
3 Remote Work Technologies
What are the Advantages of Remote Work In General?
Distance should not be a barrier to business. When looking for key talent in today's highly connected world, sometimes it makes sense to widen the net and considering bringing on remote employees. In order to build the right team, it is becoming increasingly important for organizations to facilitate their employees' ability to work remotely.
Offering flexibility through remote work comes with a variety of advantages.
Stay connected in the event of a national emergency, dangerous weather, illness, and more.
Reduce carbon emissions by minimizing or eliminating the need to commute
Choose the best fit for a key position, not just the best candidate who happens to be nearby.
Attract younger talent, Millennials, and Gen-Z prospects as a whole highly value flexibility and remote options. 
Collaborate with data and documents anywhere through a variety of technologies that also offer data recovery.
Save money by using fewer in-office resources (paper, furniture, incidentals). You may even be able to reduce the physical size of your office.
Both the needs and the desires of America's workforce are fundamentally changing. Certainly, there are many jobs that cannot be done remotely, but every day we are creating more and more technology sector jobs that can be accomplished from a distance. When paired with the growing capabilities of the Cloud it's a perfect storm where both the desires of the workforce and the technology needed to support them are in sync. 
To dig deeper, it makes sense to consider the pros and cons of 3 important technologies that facilitate working remotely: cloud environments, digital document management, and video conferencing software.
The Cloud: Data Storage, Computing, and Next Level Tools
Cloud Storage allows for easy and secure access to an organization's data to employees when they are working remotely.
Recently DOMA ran an article about disaster-proofing important business data with secure document scanning and storage in the Cloud. Indeed, the Cloud is increasingly becoming the preferred method for businesses looking to store, access, and share important information, but it can do so much more to support remote work. 
The Cloud provides for rapid access to flexible and low-cost IT resources with pay-as-you-go pricing.  In addition to storage, cloud providers offer the on-demand delivery of compute power, database, applications, and other IT resources via the internet. With cloud computing, organizations don't need to make large upfront investments in hardware and devote significant resources to learning and managing that hardware.  With the Cloud, you can access as many resources as you need, almost instantly, and only pay for what you use.
Easy to Use and Access Remotely
The Cloud is highly accessible for employees throughout your organization: It's easily accessible from almost any device in any location with internet access. Whether at home or traveling as long as they have internet access employees can securely access what they need.
Even if disaster strikes one area, your data remains safe: Cloud data is backed up across multiple server centers across the US.
No more finding space for more filing cabinets in the office: You never have to worry about running out of space as your needs change, it's easy to upgrade or downgrade your plan as your business evolves. Cloud storage requires the least amount of dedicated space and energy usage.
Your cloud provider is responsible for data security: You can leverage the expertise of professionals who implement all of the latest protocols in protecting your information. Improved security protocols and updates are always advancing. This high level of agility means better security.
Cloud storage providers also offer a broad set of global cloud-based products: Compute, storage, databases, analytics, networking, mobile,  developer tools, management tools, IoT, security, and enterprise applications. These services help organizations move faster, lower IT costs, and scale.
Internet Access & Cloud Service Providers Vary
Internet access is required: To access data stored in the Cloud when working from home an employee must have access to the internet.
Not all Cloud Providers are created equally: Security in the Cloud is important, and not every cloud provider has the same standards. If using a smaller, less experienced cloud provider, choose wisely. Discontinuation of service can lead to early withdrawal fees, or even data loss if the company goes under without a good exit strategy. Using a provider with a strong track record like Amazon, Microsoft, or Google will minimize this risk.
Setup and Migration: The initial move to the Cloud can be a challenge. When you've spent years internally managing your own applications and data the move requires a strategy. Seeking out a solutions provider who can help you migrate will make this process much easier. 
Conclusion:
Ultimately, the Cloud is a powerful tool for business. Whether you just plan to dabble with minimal remote storage, or need to set up a complex hybrid environment to host all of your business data and applications it's worth exploring what the Cloud has to offer. If you want to enable a remote workforce then to some degree, cloud services like online time cards, data and document storage, and cloud-based applications will be necessary. 

Electronic Content Management Software
Working remotely through the Cloud can be made easier by using software to organize and interact with your documents.
There are several types of software that can be used in the Cloud to help organizations keep track, edit, and organize their data and documents. You may hear monikers like  Electronic Content Management (ECM), Cloud Repository, Document Management Software, and Content Services Platform (CSP). In the end, these are related and refer to the digital storage of information. Though these types of platforms have some functional differences, they all have the central purpose of helping your organization properly manage your data.
Better Accessibility & Collaboration
Easy access from home: Because most Electronic Content Management Software is hosted in the Cloud you have fast, secure access to all your organization's documents.  Having software hosted in the Cloud eliminates the need to download software on every single company computer. Instead, software and information resources can be accessed through accounts tied to a secure network. 
Effective document organization: Having all of your records in one central repository makes organizing and finding what you need easier.
The ability to automate everyday tasks: Help eliminate repetitive, everyday tasks that employees have to accomplish through built-in automation.
Encourage collaboration: There are many ways to check employee work and assign tasks, making Enterprise Collaboration easier.
Easily interact using the Cloud: Online document management portals can make interacting with your data easy through OCR search, workflows, and hyper-automation tools. 
Internet access is essential: To access software that is hosted in the Cloud an employee must have access to the internet. Some software will have certain capabilities that don't require access, but the vast majority require connectivity.
Finding the right Software: There are a lot of Electronic Content Management Software options and they all can have varying features and price points.
Conclusion:
Electronic content management has the power to unify your organization and improve collaboration. Building and deploying an effective strategy, however, can be tricky. A good first step is ensuring that your business data is accessible in a centralized way and a content services platform can support that. 

Virtual Meetings and Email Platforms
Video Conferencing keeps ideas flowing and helps the team stay in sync even when working out of the office.
Many people are familiar with Skype or Facetime for personal use, but video conferencing can do a lot more than just virtually connect people. Video conferencing software can interface with your work calendars, allow for direct collaboration through live file sharing, and more. Host interactive webinars that offer live polling, interaction, and even track audience engagement with tools like Go-to-Webinar. Video conferencing can be set up to support massive audiences meaning no business is too big to benefit. 
Allows for easy at home Collaboration
Interact with users everywhere: Continue collaboration and don't lose productivity when employees work from home or are out of town.
Allow for email integration and screen-sharing: Many of these platforms can integrate with your email and scheduling applications. This is very convenient for many reasons:

Presenting a PowerPoint or other visual aid remotely.
Sharing and discussing documents quickly.
Setting up meetings that coordinate with everyone's schedules.

Meetings with more than 2 people: Video conference calling makes it easier to have a meeting between multiple people. Conference calls can end up being just a jumble of voices, but with video, you can see who is speaking so everything is clear.
Network Instability and Lag: Anyone who has used video conferencing regularly knows that is only as effective as your internet connection. Grainy video, poor sound, and unexpected disconnects are common complaints. 
Hardware Requirements: In order to use video conferencing you must have a computer with a microphone and web camera capabilities. This is usually not a problem as most modern computers and laptops have these features. However, the setup in the office tends to be more tricky to set up.
Security Concerns: Video conferencing connections may not be fully secure. If discussing proprietary or sensitive information it's important to vet your software and be aware of your physical surroundings
Conclusion:
Ultimately, though Video Conferencing Platforms can require some setup, they are worth it for the ability to have successful collaborations from anywhere.

HOW DOMA DOES DATA STORAGE & REMOTE ACCESS
DOMA, like most businesses, uses a combination of tools and methodologies to enable remote work both internally and for its customers. First, DOMA can quickly convert sensitive information in both physical and digital formats into searchable data and upload them to the Cloud. DOMA's high-volume conversion services make an immediate impact by turning static information into usable data that can be further processed. 
Second, DOMA pairs its cloud solutions with a dedicated server for added functionality. Whether it's cloud migration and storage, or you're looking for managed services DOMA is equipped to get you integrated with the Cloud. 
Finally, many businesses benefit from an Electronic Content Management Software to help manage and organize your data and documents remotely. DOMA's DX Software is a SaaS platform that can help your organization manage data, information workflows, and more. DX allows for Enterprise Collaboration and secure information access for your employees.
About DOMA-
Powered by Tech, Driven by People
DOMA Technologies (DOMA) is a software development and digital transformation company whose mission is to change customer lives by lightening their workload through faster and more targeted access to their data. Since 2000, our team of 200+ experts has helped businesses navigate all aspects of the digital world. We are a dedicated strategic partner for the federal government and private sector clients at every stage of their unique digital transformation journey.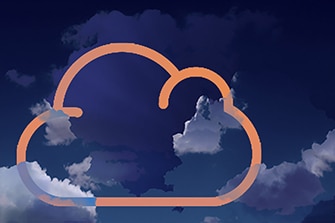 Interested in finding out how we can create a secure cloud solution for you? Check out our cloud services below – they go far beyond just document storage.