Going Green with Digital Transformation
How can digital initiatives help your company be more environmentally conscious?
Has your business considered going green? If so, then you probably know that it can be a daunting task figuring out where to start. Many businesses are moving to adopt environmentally friendly practices, not only out of altruism, but because it's good business. Energy conservation, recycling programs, and efficient use of resources can help your business be more competitive. As technology advances it has become a powerful tool for both improving your bottom line and reducing your businesses' carbon footprint.
There are many parts of your organization's daily operations to take into consideration when building a greener business. Small steps can include things like offering on-site recycling for employees or switching to energy efficient lighting. However, if you're looking to making a company-wide impact that also moves you forward it might be time to take a bigger step like going paperless with digital document management or reducing carbon emissions by enabling remote work.
Read About Digital Transformation in the Workplace
Embarking on your green journey may require you to re-think common business practices. As you explore your options you may need to begin by changing your habits and thinking more deeply about how your daily actions support your larger green plan. Technology is a driving force in the green space. As methods and products improve it drives the cost down, making environmentally friendly tech more accessible. There has never been a better time to explore how renewable energy, digital transformation initiatives, or better resource management can positively transform your business.
Going green can save your company time, space, and money. Build your brand as environmentally conscious, save money, and take advantage of unique tax incentives by implementing green technology and programs. Similarly, positioning your company as an eco-friendly business can help you stand out, improve employee satisfaction, and attract more talent. 
According to The Guardian, "Progressive and smart companies use their environmental strategy to innovate, create value, and build competitive advantage, and the opportunities and products are endless."
How a digital transformation makes a green impact:
Green initiatives, like any business opportunity, should be evaluated in terms of ROI (return on investment). Many people feel that going green, while morally laudable, will be a major financial drain. In truth, green initiatives can lead to a positive return on investment in both improved public perception and in increased efficiency. Nowhere is this more true than when technology is used to make a process more efficient. Digital transformation is, at its simplest, exactly that. At it's core it's about better resource management and a more effective allocation of intellectual capital. One of the first, and most common, ways companies begin their digital transformation journey is by reducing their dependence on paper documents for both communication and record keeping.
No office can go completely paperless, but generating and storing records digitally can lead to big savings for both you and the environment. According to The World Counts, U.S offices use 12.1 trillion sheets of paper a year. Paper itself may be cheap, but keeping a ton of paper around the offices adds up because of the cost to organize, store, and transport paper files. Not to mention  the considerable human labor investment required to manage and track all of that paper. Reducing the use of paper by relying more on digital communications has many benefits including:
Greater communications security through tools like encryption, electronic signature, and password protection
Superior disaster recovery
Reduced need for office space, filing cabinets, and paper storage
Easier access and better insight through searchable files
Better document integrity, changes can be tracked
Digital document keeping reduces waste
A paper-lite office frees up space to be utilized differently
Keeping physical copies of all your files can take up a lot of vital office space. By re-purposing space into a usable area for your staff, you can do more with less. Re-direct resources (including your valuable time) with a centralized document management system or a digital mailroom. 
Storing records digitally cuts down on emissions and increases accessibility 
Transporting and storing records offsite is an alternative way to save space but it also takes a toll on the environment. The energy required to keep the space climate controlled, along with the emissions produced in transporting records back and forth contribute to the ecological cost of maintaining a paper filing system. Off-site storage also makes records access more difficult and can leave important information vulnerable to loss, damage, or theft. Document digitization better enables remote access, increases security, and offers unique insight into your content by making your documents text searchable. You can further reduce emissions by enabling remote work as part of your green strategy.
Cloud technology enables remote work and lowers overhead
You can further reduce emissions by enabling remote work as part of your green strategy. Digital transformation is all about working smarter. Migrating your records and applications to the Cloud allows your team to work from anywhere with easy, secure access. Additionally, you save money by leveraging the centralized resources of your cloud provider. As a result, you may be able to eliminate on-site servers.
How can DOMA help your company go green with Digital Transformation?
DOMA utilizes AWS tools and services to help organizations to digitize and manage content. The first step in helping you to go green is our Secure Document Conversion process which digitizes your physical records. Instead of analog records, your team will have access to a fully searchable archive that can include automated workflows, digital forms and more.
Once you have converted to electronic records. your content can be stored in a highly secure cloud environment. DOMA's DX Software is a cloud-based electronic content management software that makes your documents easily accessible, searchable, and secure. Our experts can help build a customized cloud environment that meets your content needs.

About DOMA-
Powered by Tech, Driven by People
DOMA Technologies (DOMA) is a software development and digital transformation company whose mission is to change customer lives by lightening their workload through faster and more targeted access to their data. Since 2000, our team of 200+ experts has helped businesses navigate all aspects of the digital world. We are a dedicated strategic partner for the federal government and private sector clients at every stage of their unique digital transformation journey.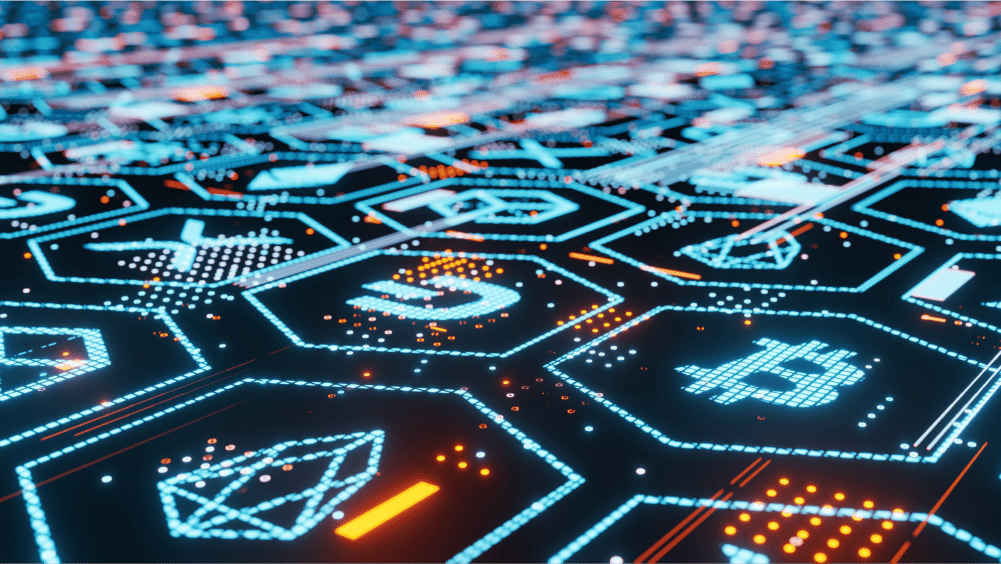 Learn more about DOMA's Digital Transformation Solutions