Here are some new things to check out:
Visit our traction meeting site:
Submit a Marketing Work Order
Please fill out a work order for new collateral, press releases, landing pages, or graphics: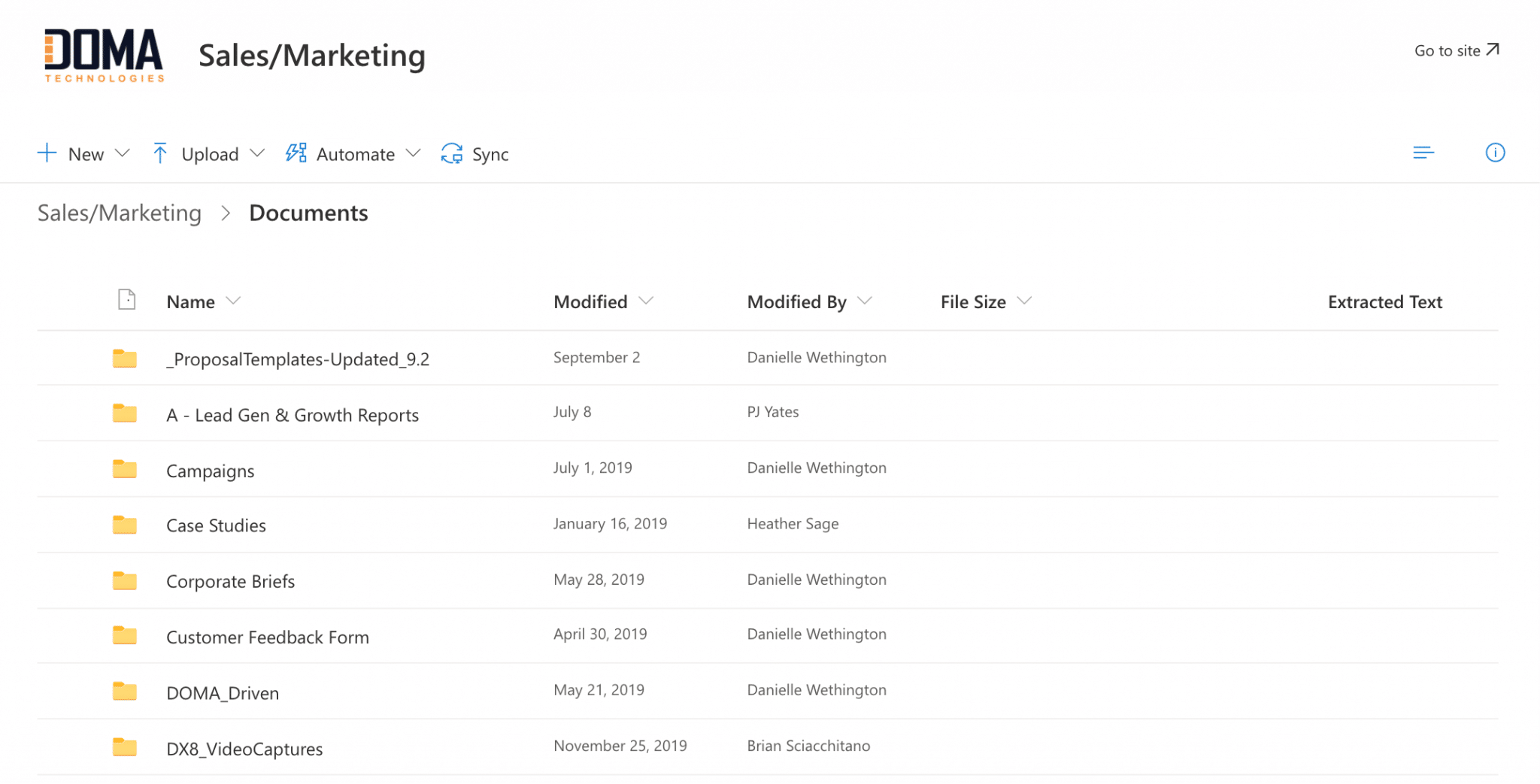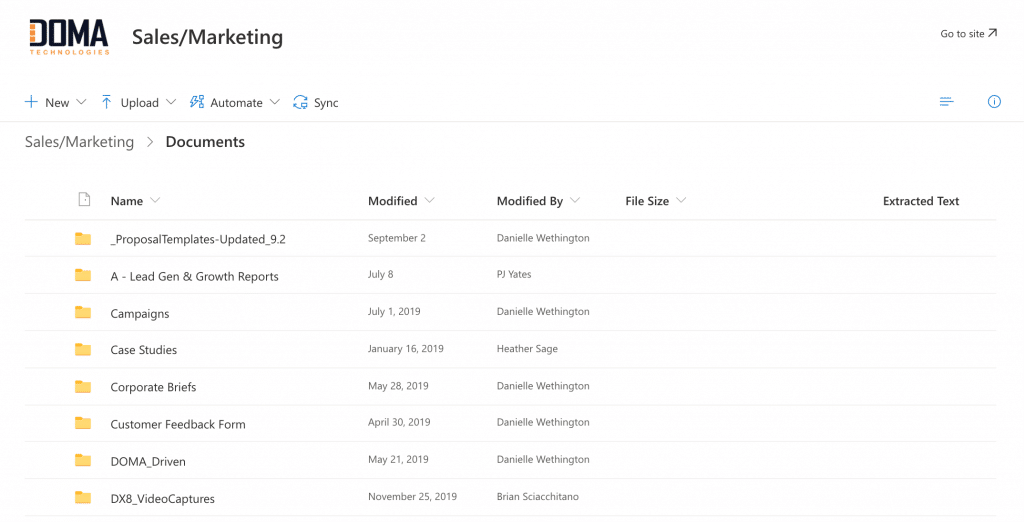 This takes you to the Main Sales & Marketing Folder, you can find:
Marketing Collateral

Powerpoint Templates

Proposal Templates
Case Studies
Social Media Resources
Elevator Pitches & Value Propositions
This document shows you which blogs and resources match up to each vertical market and solution we offer.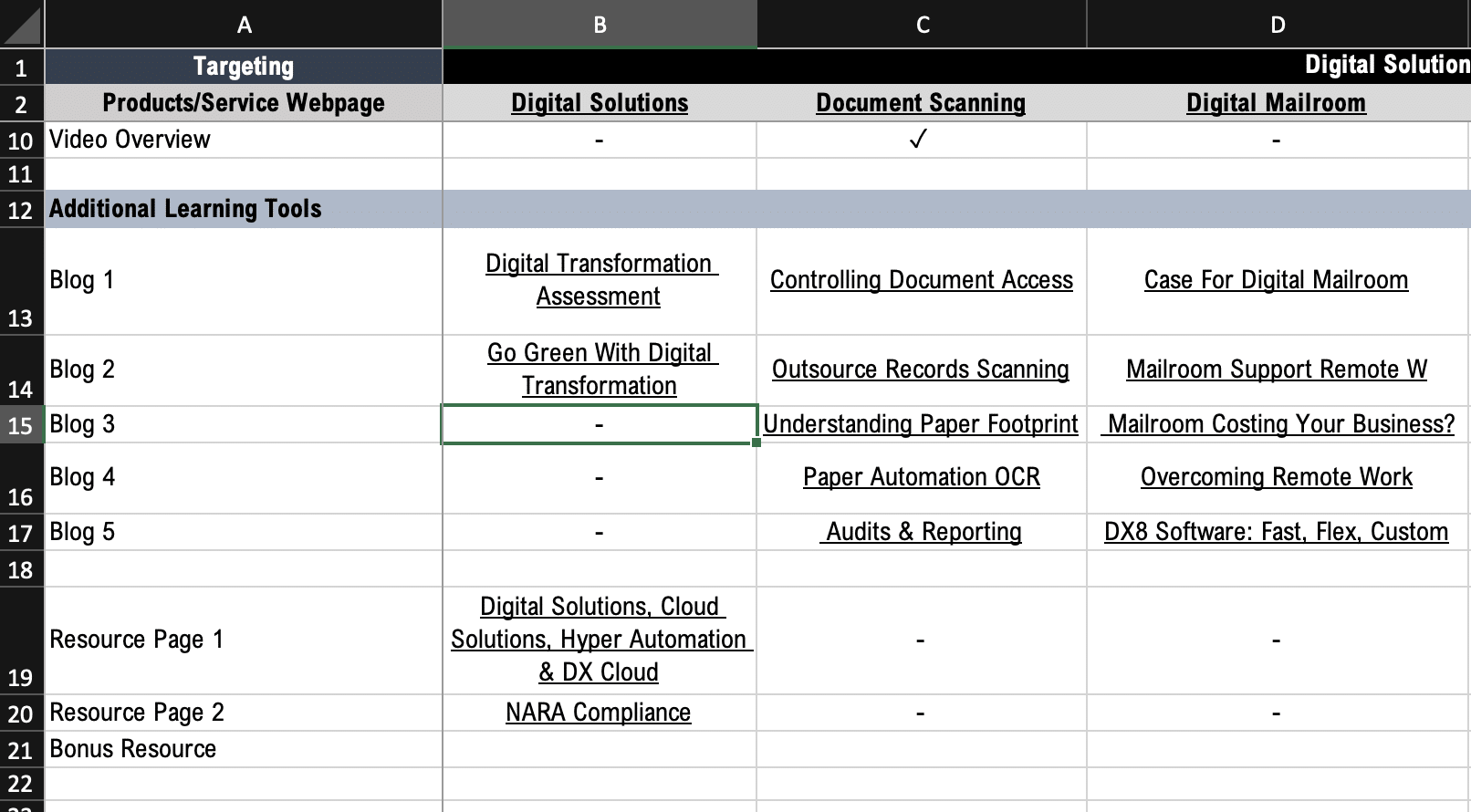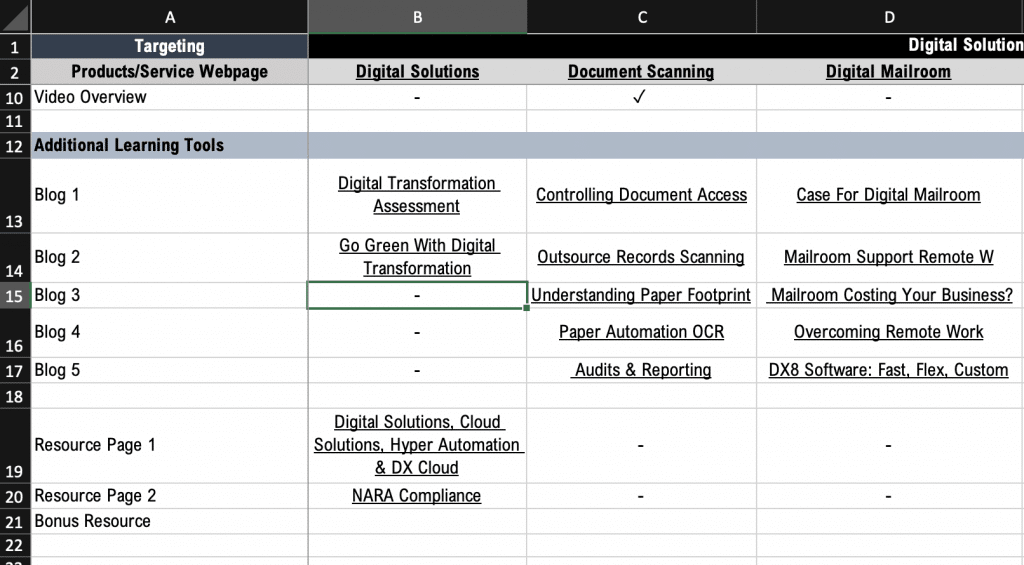 Statement of Work Template
Port St. Lucie Case Study
Assessment Slicks (Microsoft + VMware)
Assessment Next Steps
Webinar Slide Deck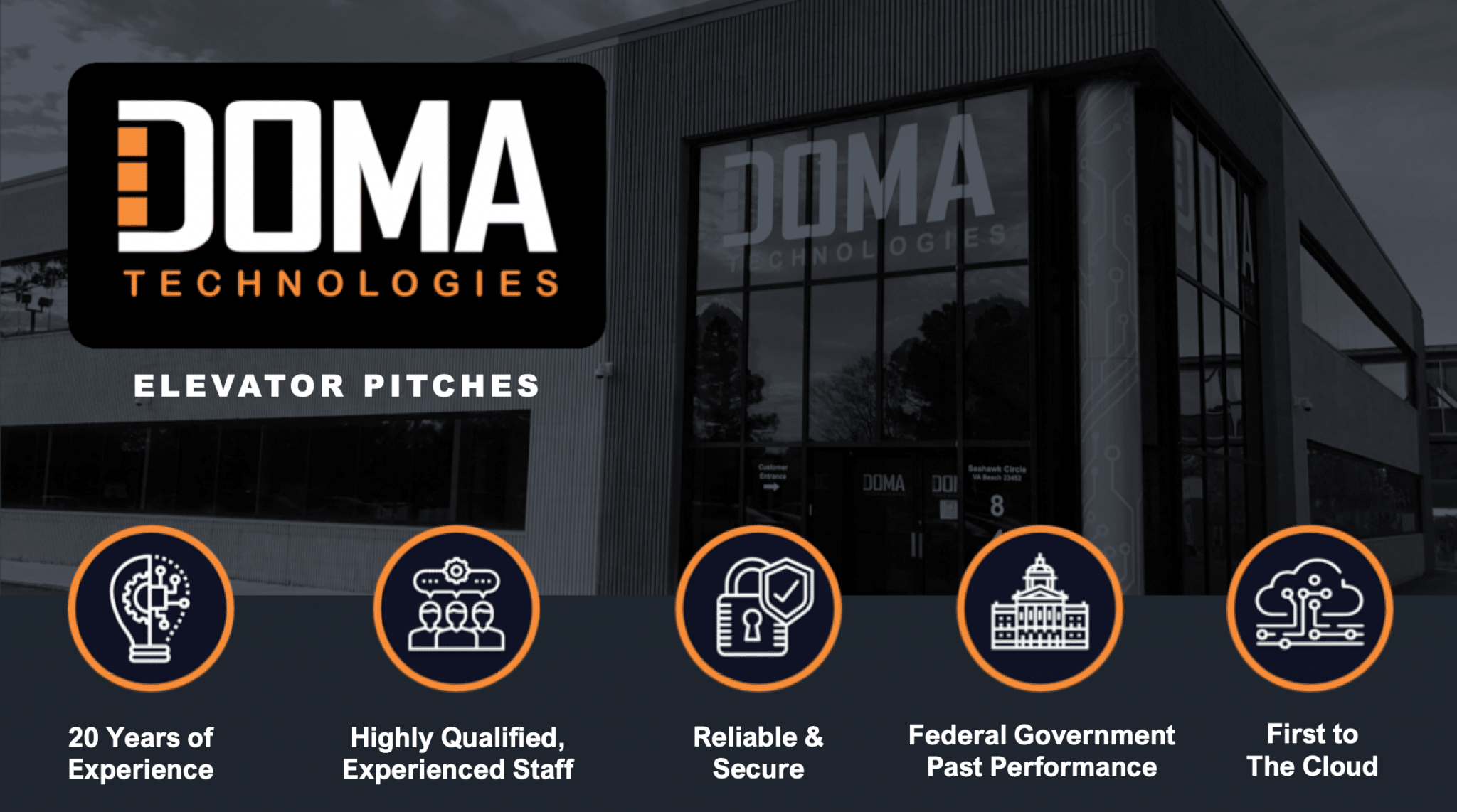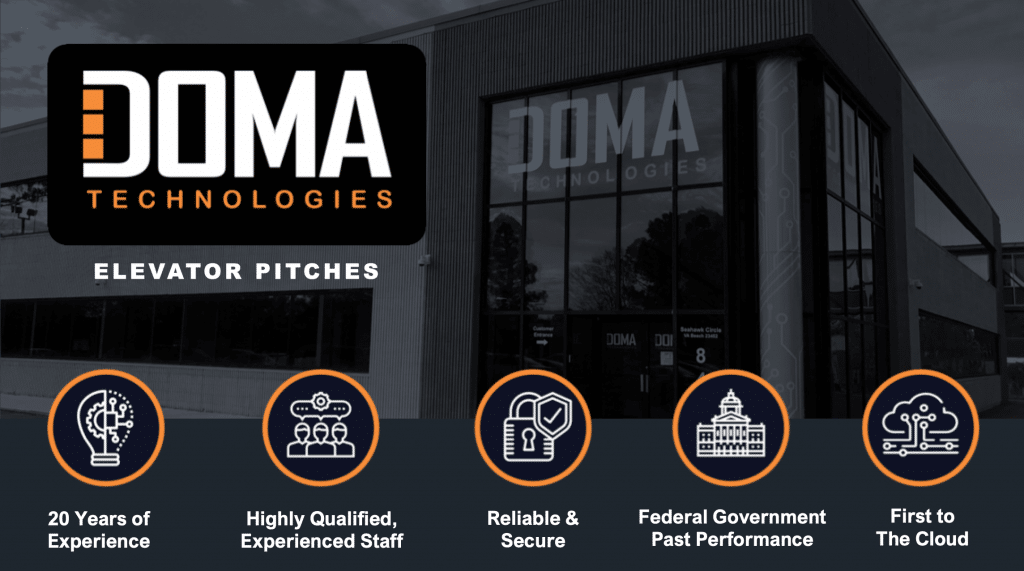 This document contains solution specific value propositions and elevator pitches. Each slide also links to blogs and resources for each solution.
Here you can find all the completed briefs we currently offer – remember case studies, pricing sheets, and campaign-specific collateral are in a different folder so go to the main link to find those.
Cloud
Digital Mailroom
Digital Services
DDS
Federal
General
Healthcare
Mobile Forms
Security & Compliance
Software (DX8)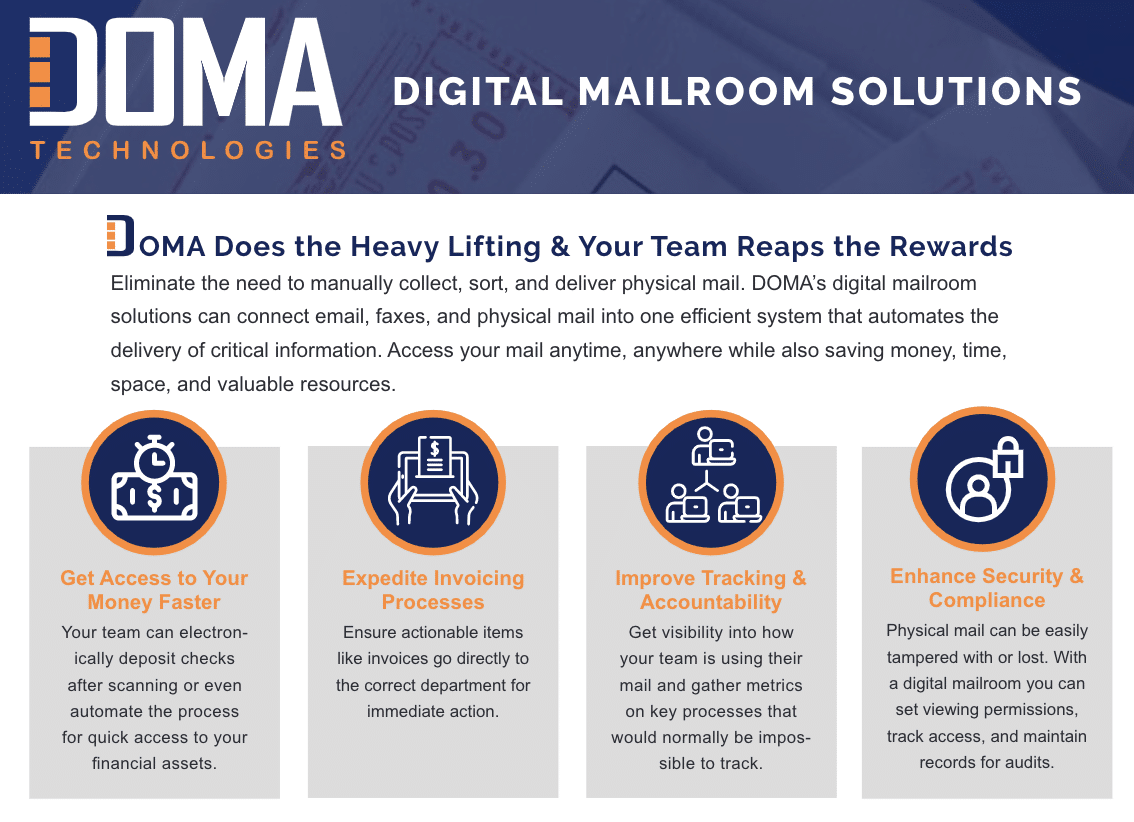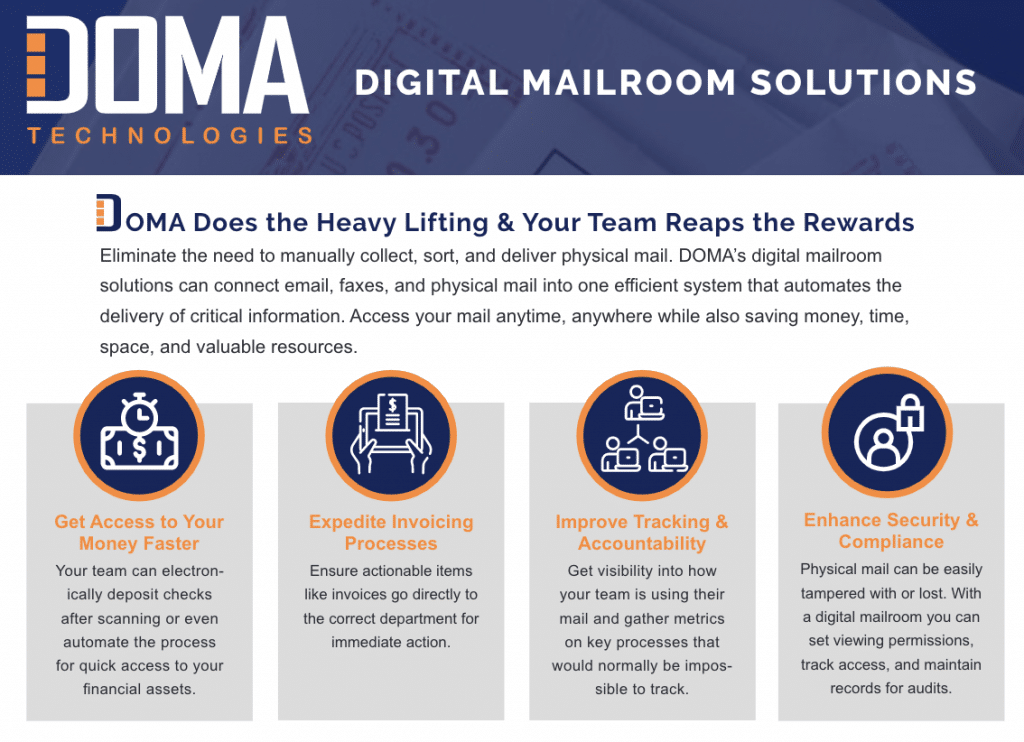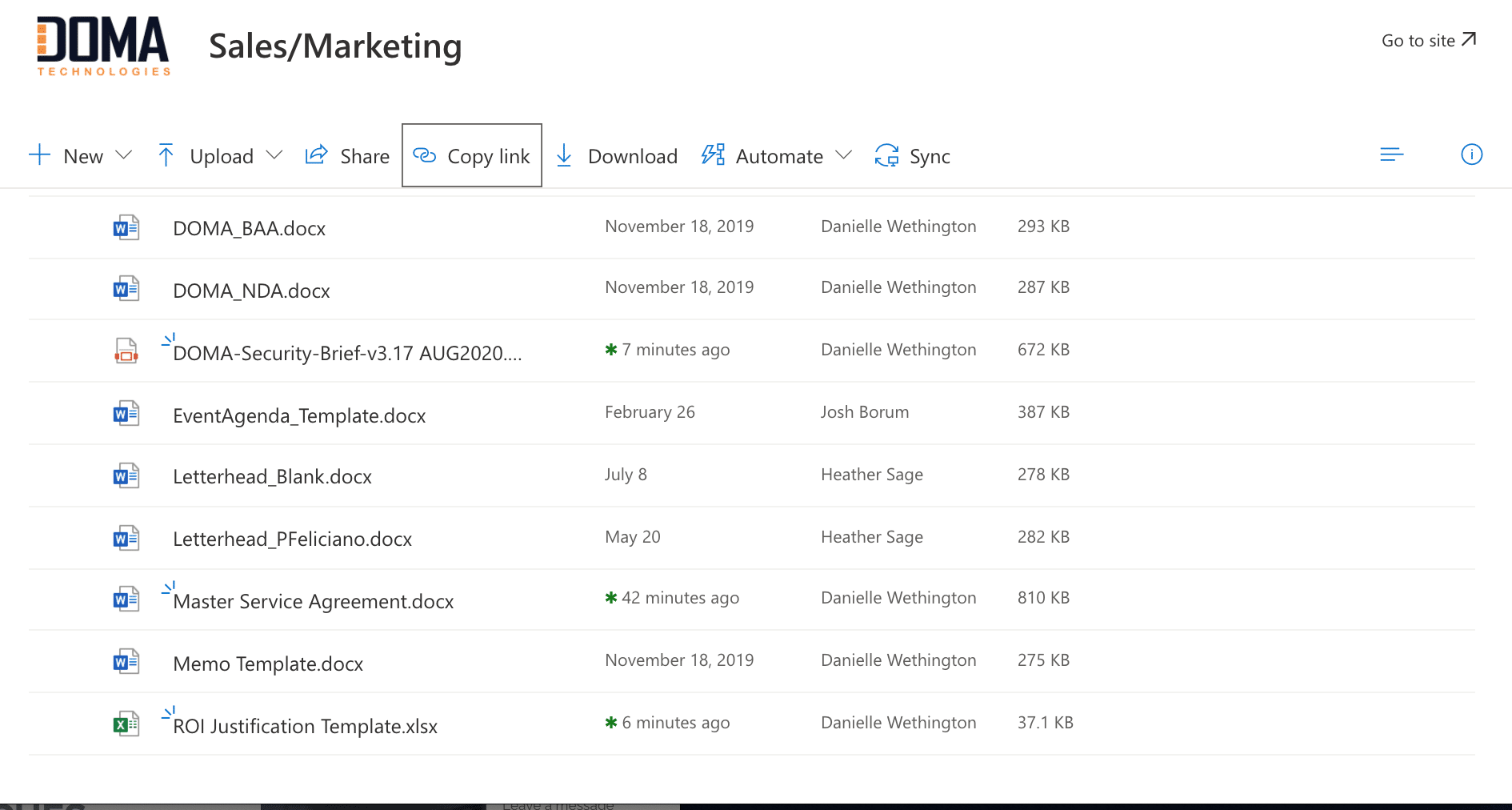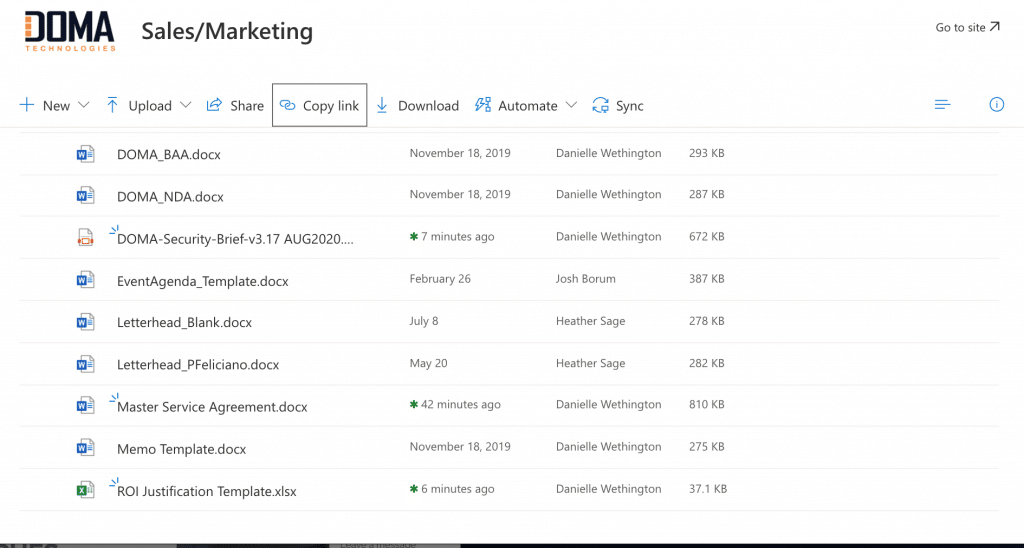 This takes you to the MS Office Templates Folder Which Contains:
BAA

NDSA
MSA
Powerpoint Templates

Agenda, Letterhead, & Memo Templates

ROI

Event Agenda Template
You can find all of our current Case Studies and Past Performance documents here. 
CHKD
City of Portsmouth
Haynes
Newport News Public Schools
Private Medical Records Program
K-Force
Tidewater Finance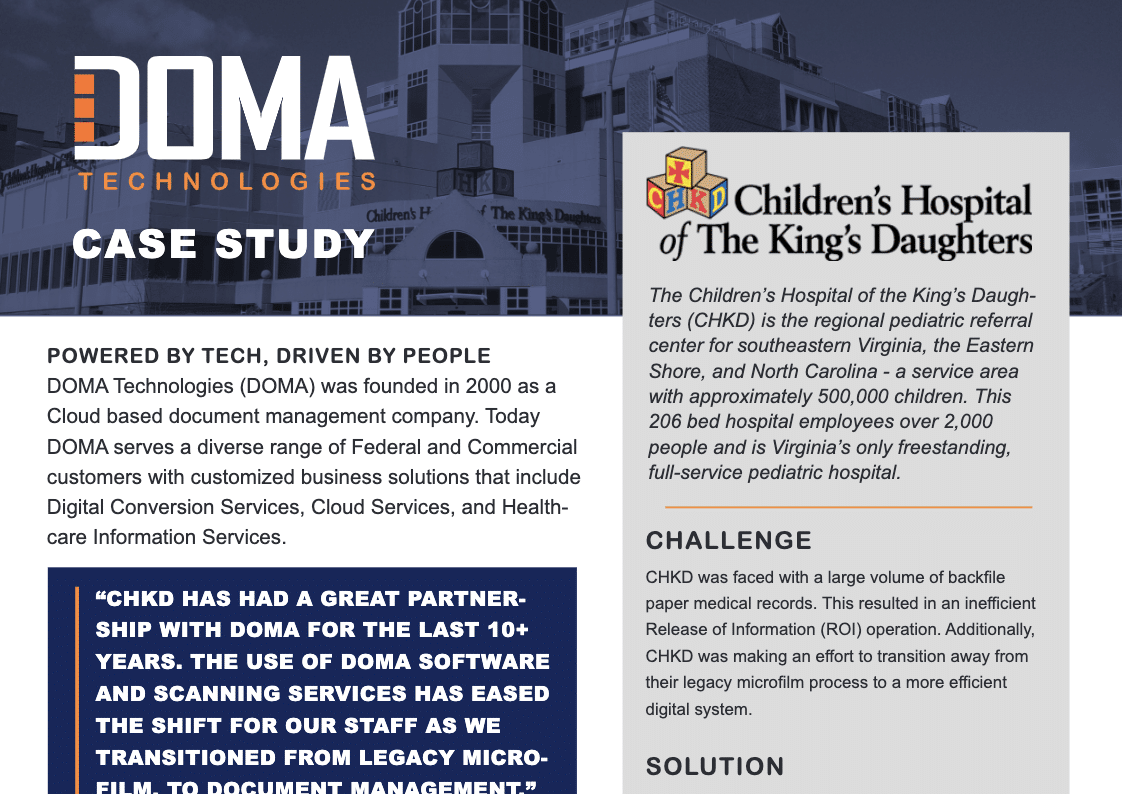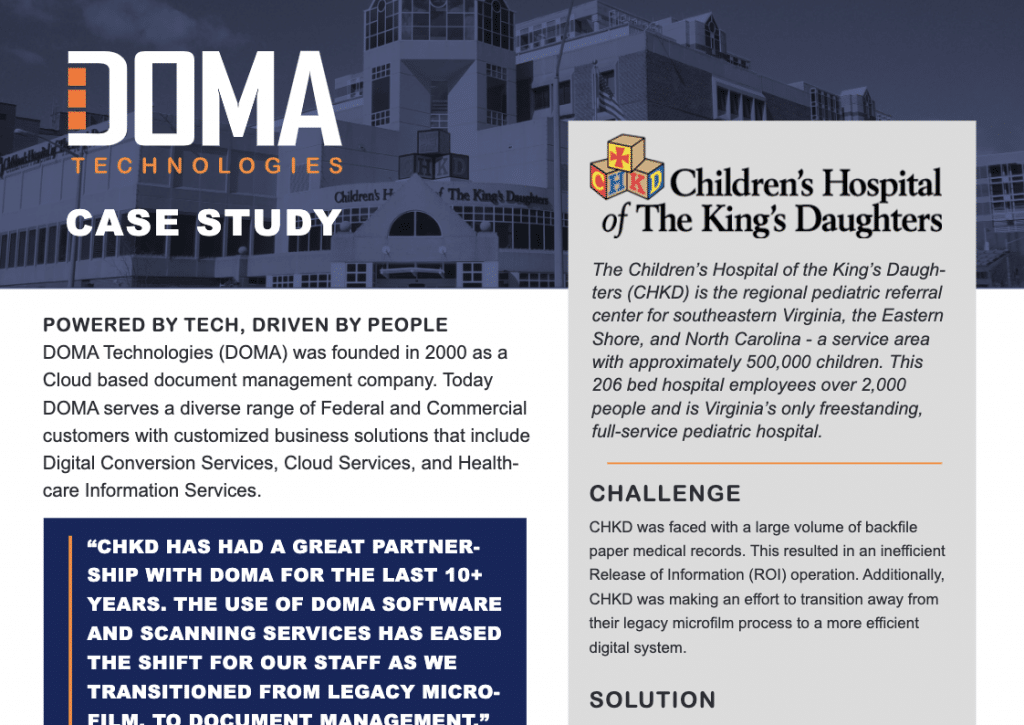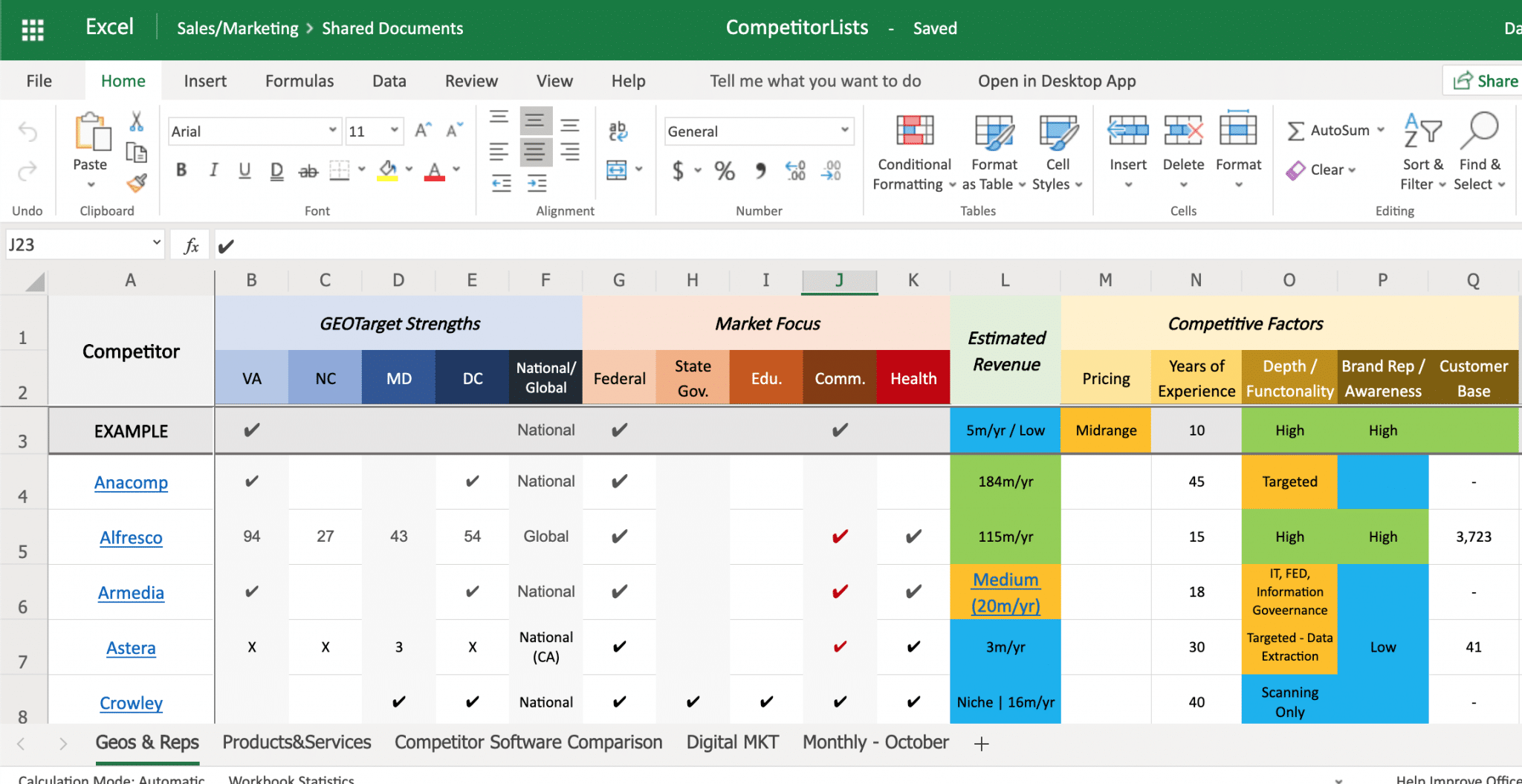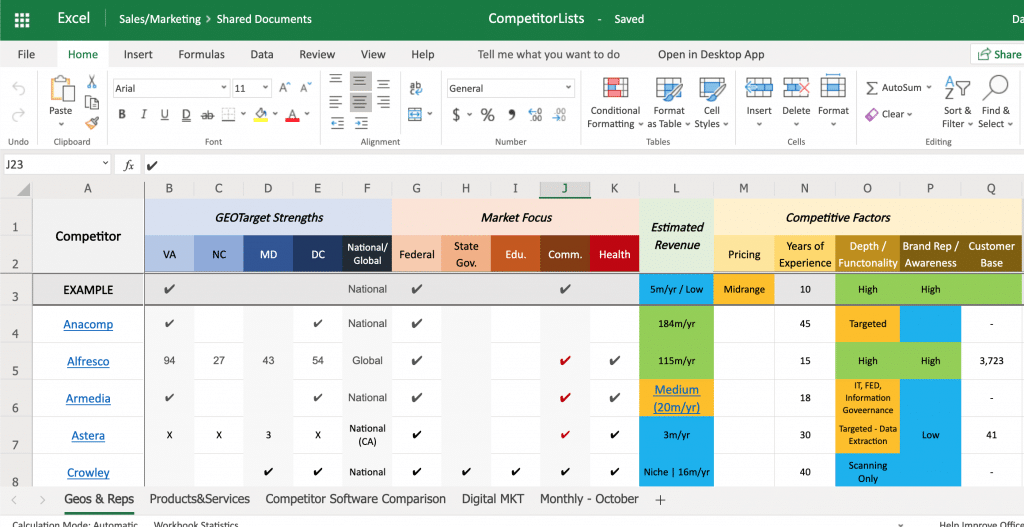 The competitor spreadsheet contains competitor info and comparisons for our software vs. competitor offerings. Compare services and market targets. 
LEARNING LINKS:
Here are some places to gather data on our competition. 
Owler – Market Share
Trust Radius – Software Reviews
HG Insights – Market Share
This folder includes any social media resources you might need including:
Linkedin Banners
Headshots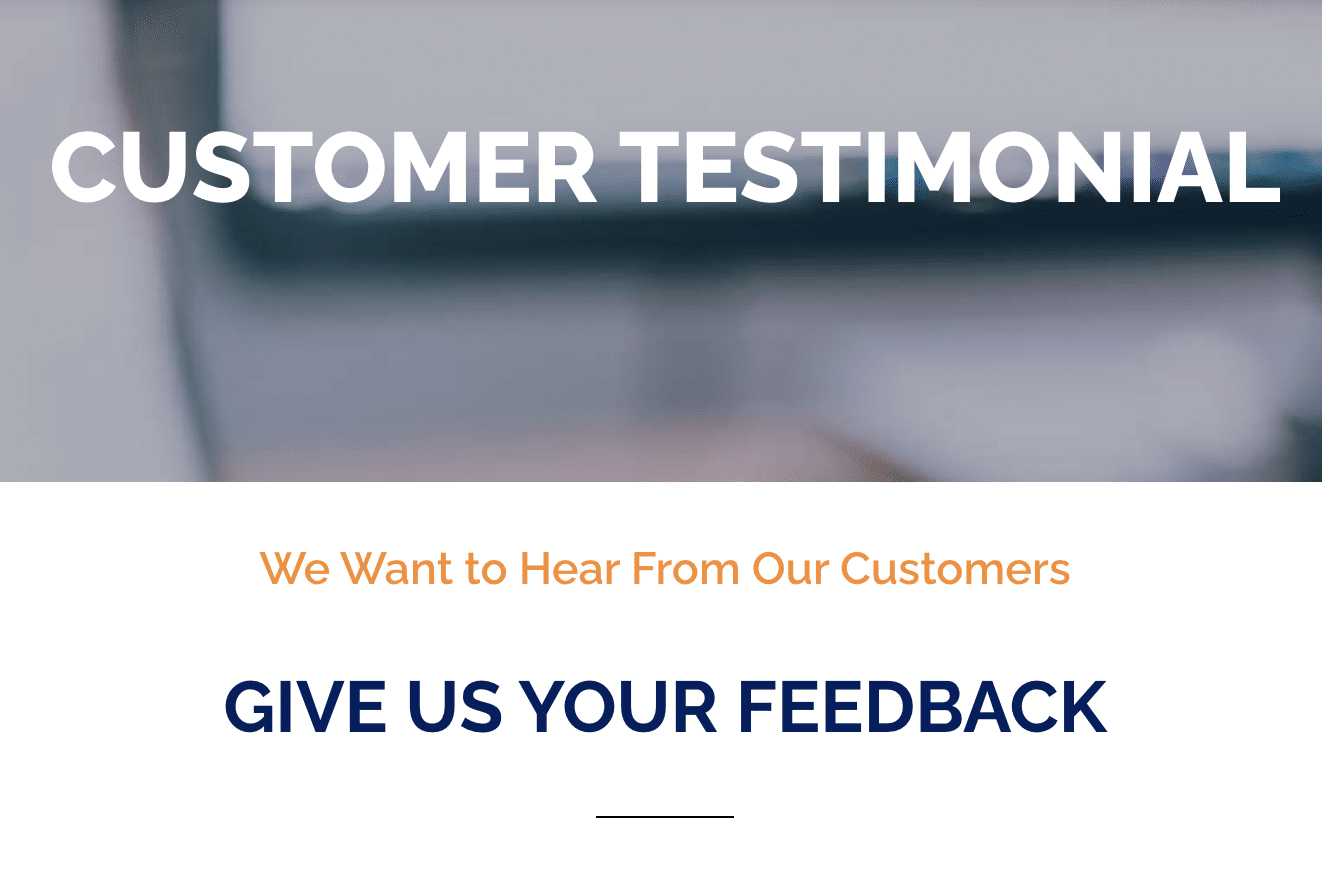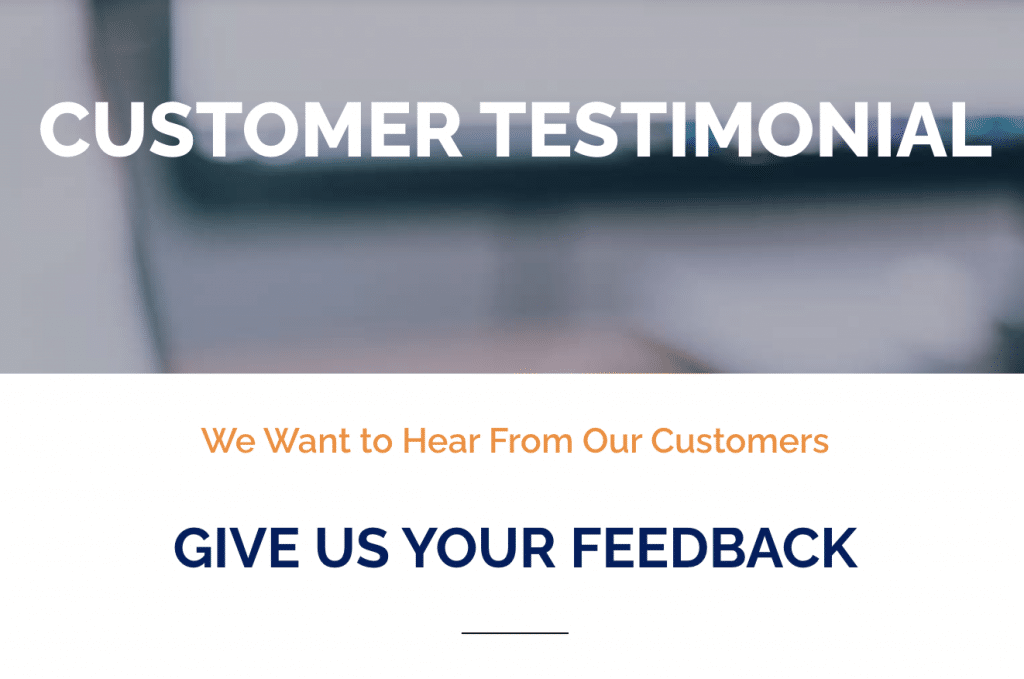 If you'd like a customer to fill out a testimonial online here is the link:
This document shows all of the pages on the website as well as blogs. You can search this document (cmd/ctrl + F) to find blogs related to a specific topic or keyword to send to prospects.
Please do not Edit this Document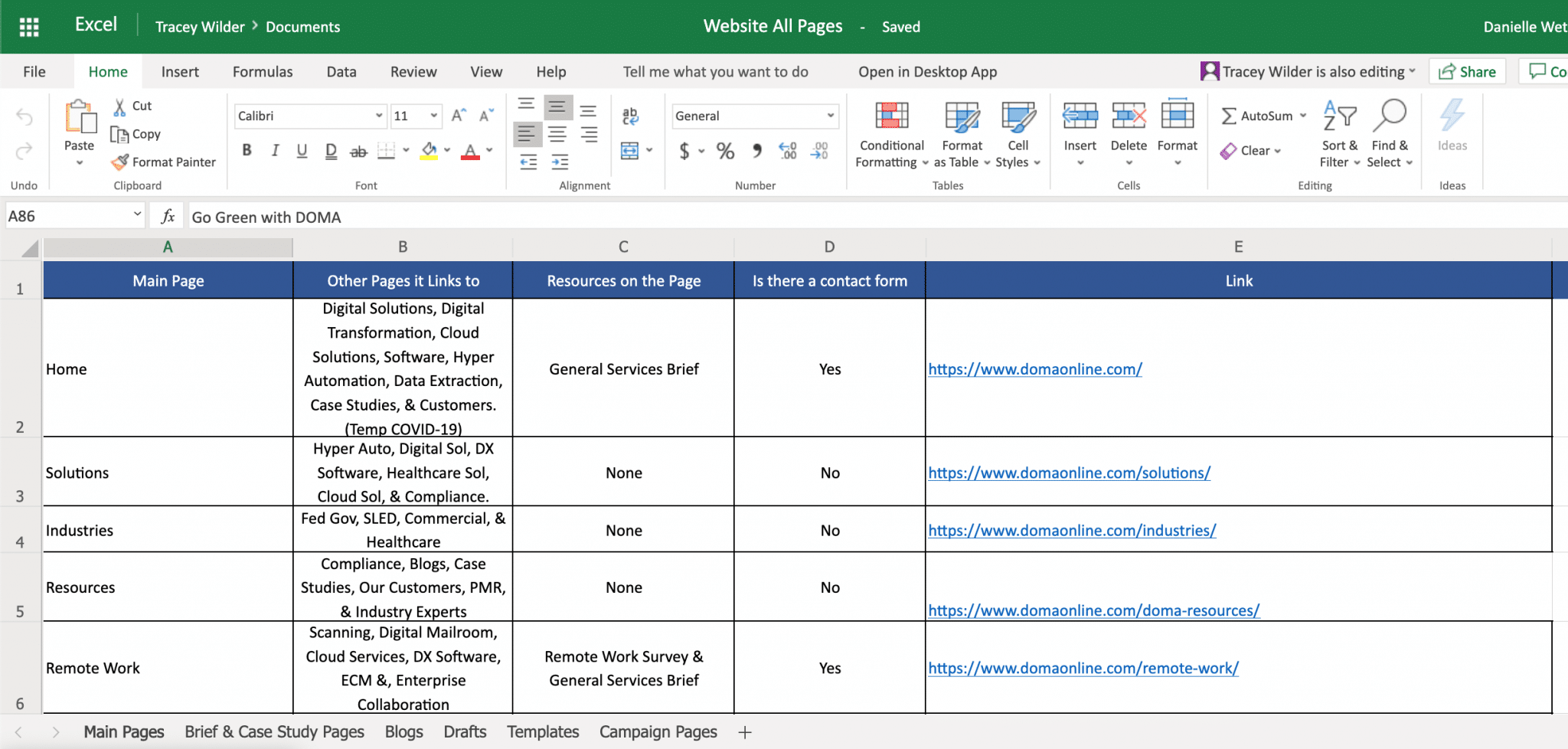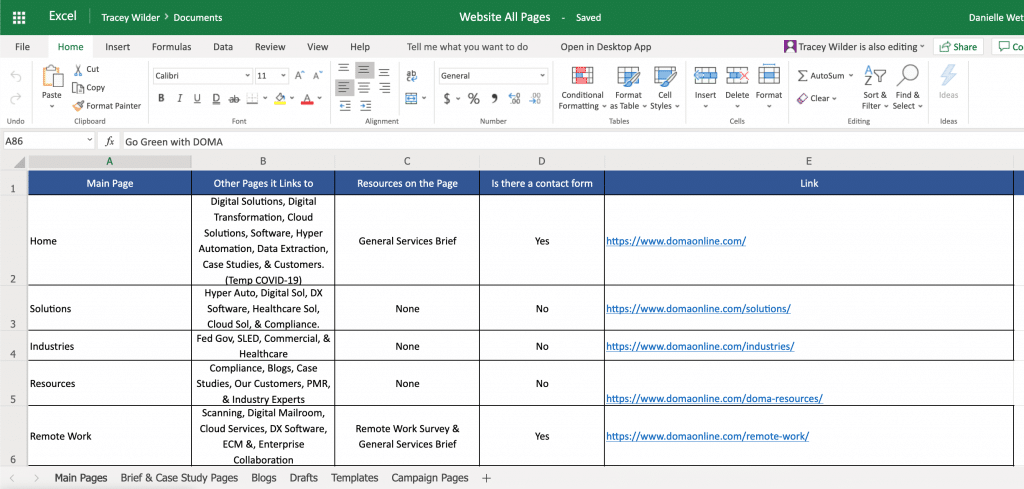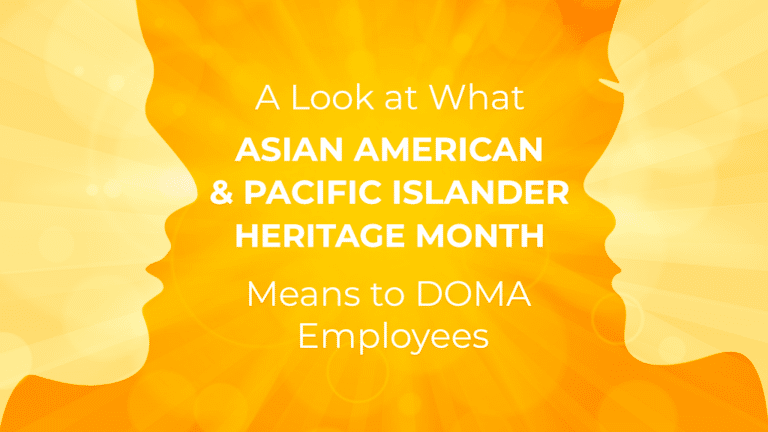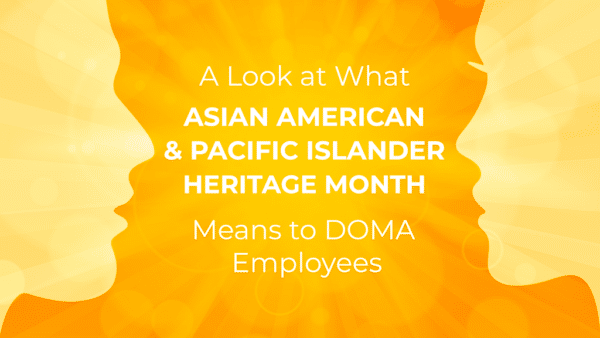 This year we decided to ask our employees what AAPI Heritage Month means to them. In this blog, we will talk about what some of them had to say.
Read More »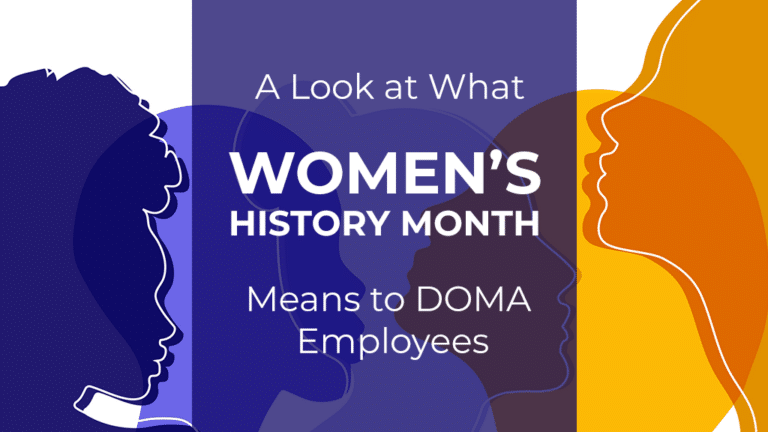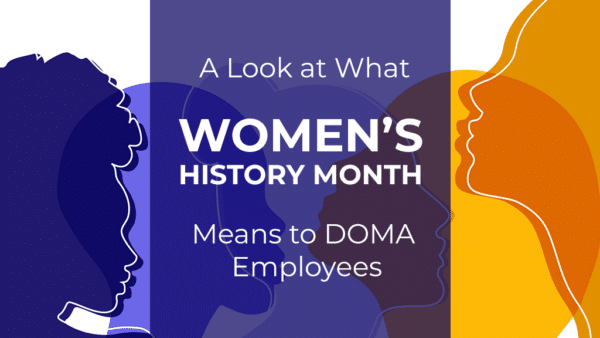 This year we decided to ask our employees what Women's History Month means to them. In this blog, we will talk about what some of them had to say.
Read More »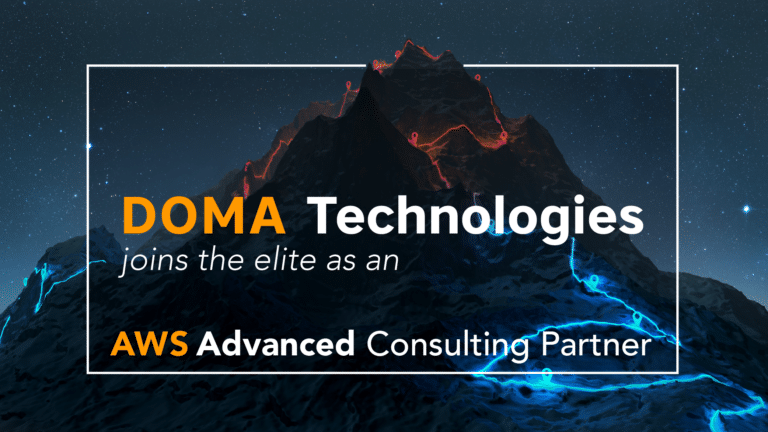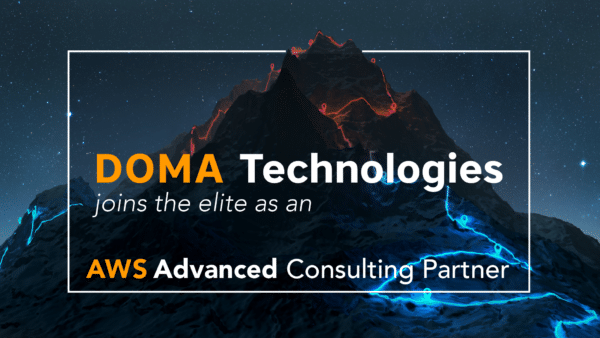 DOMA is excited to announce it has recently completed Amazon Web Services (AWS) Public Sector Partner Transformation Program.
Read More »
Please give as much detail as possible. If you provide bullet points, a quote, and relevant links to similar content it makes production on PR articles much faster. 
MARKETING/SALES COLLATERAL
If you need something for a specific campaign please use this form. This includes briefs, one-page slicks, landing pages on the website, giveaways for trade shows, pop up banners, etc. If you need it to make a sale, this is the form for you. 
ADDITIONAL COMPANY RESOURCES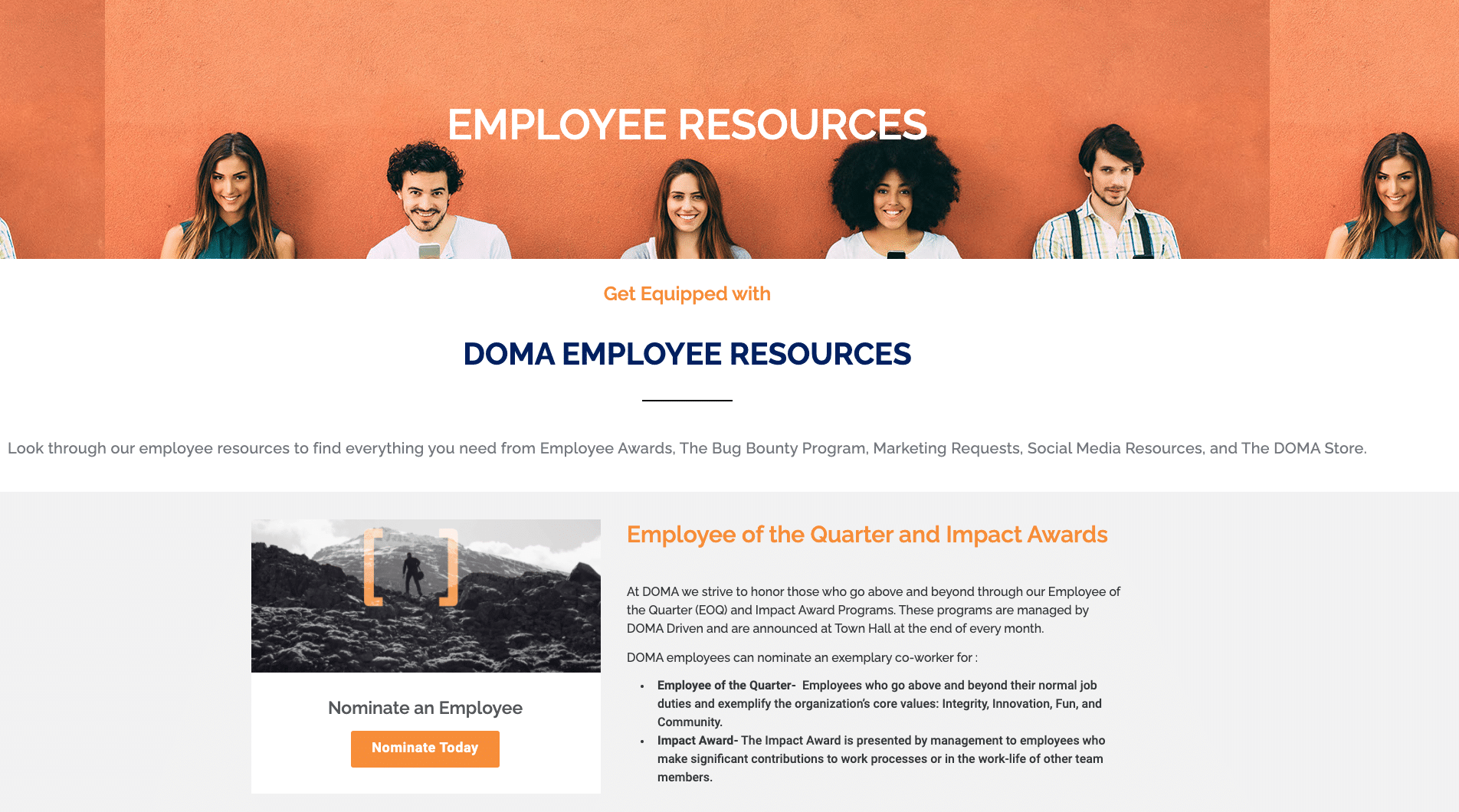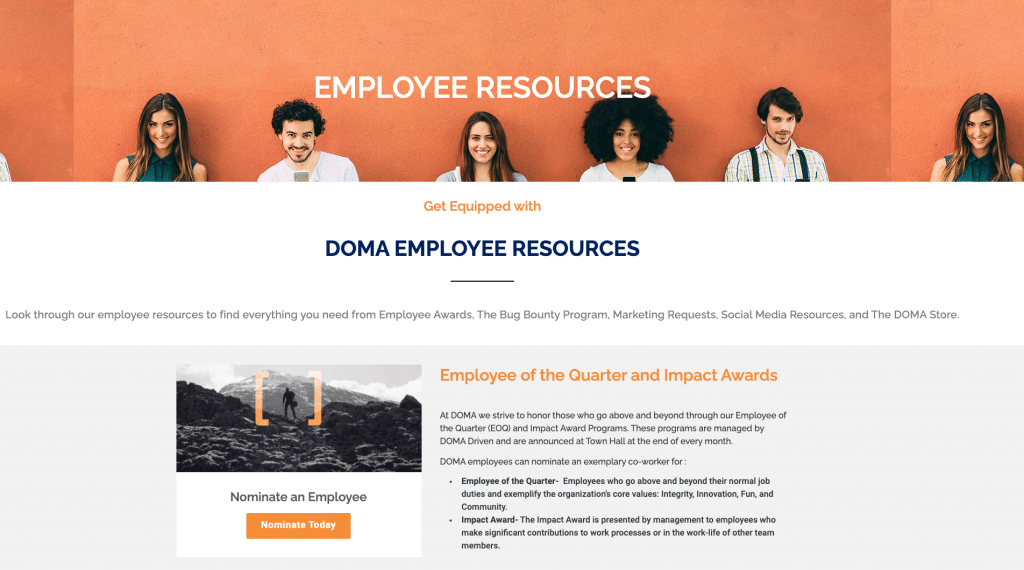 Use the Password *DOMAnate* (yes the stars are needed) to access the following employee resources:
Bug Bounty Program
EOQ & Impact Awards
Marketing Requests
DOMA Culture & Store