Encourage Efficiency with Innovative Document Management & Cloud Solutions
State and Local Governments rely on easy access to information in order to run smoothly.
State and Local Governments must engage with a wide assortment of documentation on a daily basis. Whether your agency relies on paper forms, applications, reports, records, and various other government documents the manpower needed to search for and distribute these documents increases every year.

DOMA's Approach to SLED Modernization
DOMA brings together our conversion services and cloud solutions to help your state or local agency modernize:
Manage Security Risks for Sensitive Data
Meet Citizen Expectations for Efficient Processes
Centralize Content for Better Collaboration
Automate and Streamline Processes
Streamlined Document Management for Greater Efficiency
Make information insight simple by converting backfiled content into fully searchable digital documents. Centralize your content in the Cloud and get the added benefit of role-based access, automated forms processing, and real-time analytics.
The Cloud is a key factor in modernizing government processes while reducing costs. Put the latest machine learning tools to work for your organization without any any additional investment in physical infrastructure.
Solutions to Encourage Smoother State Government Processes
Even if your agency is working to minimize its intake of paper documents by prioritizing electronic forms and communications, you likely still contend with a steady influx of paper. Dealing with this inflow of physical paperwork can stall your ability to make critical decisions. The data that comes in on paper often requires manual distribution, manual collection and, worst of all, manual transcribing of unstructured data. This process is prone to human error putting you at regulatory risk. Break out of this cycle with intelligent software that uses optical character recognition to transform your paper documents into fully text-searchable records. 
Reclaim valuable time lost searching and sorting through paper files.
Be confident in the protection of your records with secure cloud storage for State Records.
DOMA's DX Software makes documents easily searchable and securely sharable.
Get compliant with federal and state laws regarding information governance. 
Custom Solutions for Local Governments
The challenges of information management can hinter local governments in their main mission – improving the surrounding community. Local agencies face the same complex data needs of larger state or federal governments but have the added restraint of a tighter budget. With an easily scalable software platform that doesn't require you purchase individual licenses, DOMA can scale organically across your institution.
Whether you need help managing case/claims documentation, compliance records, or application paperwork, DOMA can customize a solution to meet your needs. 
Our solutions are easily integrated with the software and file types you already use. 
Share documents across departments for better connectivity and improved collaboration.
Centralize your files in our DOMA DX Software and access them from anywhere using the power of the Cloud. 
See our Local Government Solutions at Work:
City of Portsmouth Case Study
Learn more about DOMA's role with the
City of Portsmouth
The historic City of Portsmouth was facing a monumental challenge navigating a massive archive of paper documents.
DOMA implemented a document digitization process for the large backfile conversion.
Cloud Modernization for the SLED Space
By optimizing applications for performance and scalability in the cloud, you can greatly reduce infrastructure and licensing costs, better align your costs with usage, while decreasing deployment and launch times. 
Whether you need help managing case/claims documentation, compliance records, or application paperwork, DOMA can customize a cloud solution to help you meet your unique agency goals. 
DOMA utilizes AWS tools and services to help you digitize and manage documents
Migration Tools:
AWS Connector for VMWare
AWS Server Migration Service
AWS Direct Connect
AWS Command Line Interface (CLI)
AWS Services:
AWS Virtual Private Cloud (VPC) with redundant subnets
AWS Security Groups to restrict/allow certain access
AWS Identity Accesss Management (IAM)
CLOUD LEADER IN COMPLIANCE AND SECURITY
Our team is constantly in risk assessment mode. Data breaches, data loss, account hijacking, insecure APIs, denial of service, and malicious insiders are at the top of the compliance and security lists of concerns. Therefore, we prioritize efforts to mitigate those risks.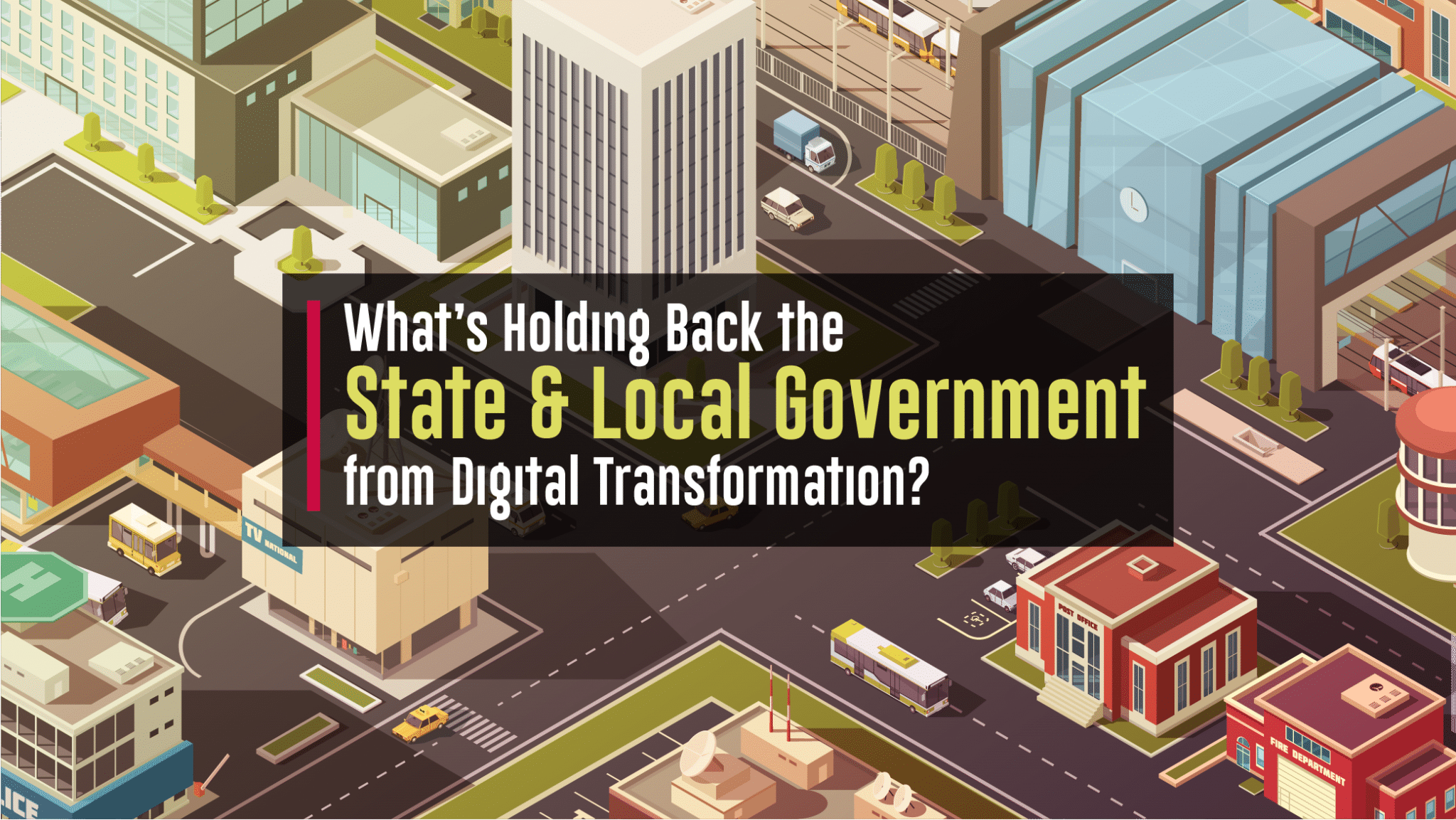 State and Local governments often struggle to keep pace with modern digital initiatives. So what challenges are keeping them back?
Contact Us
For more information about DOMA Technologies State, Local, and Education Solutions please contact: