Exploring Tools for Digital Document Collaboration
Supporting Better Information Collaboration
Have you ever experienced the frustration of emailing an important document back and forth between colleagues? Keeping track of which document is the most recent version, combining different versions when two team members are simultaneously editing, and poor document security are just a few of the problems that make digital document collaboration so challenging. Collaborating remotely doesn't have to be this difficult thanks to a growing selection of cloud enabled team collaboration software. Whether you are casually collaborating on a personal project or need an organization-wide solution for documents containing confidential information, there is a solution suited to your needs.
Important Collaboration Considerations:
Ease of Access
Security & Compliance
Version Control, Tracking Changes
Number of Users/Collaborators
Range of Document Collaboration Tools

When choosing the right technology solution you should also consider the types of projects where your team will need to collaborate. Different projects require different tools. Accordingly, straightforward tasks like checking the grammar and spelling in a proposal or complex, creative projects like developing a compelling sales presentation will change the collaboration dynamic. With many people working remotely at the moment, working together often requires teams to find technological workarounds. A few examples of group tasks that might require multiple users to view, edit, and interact with a collaborative document include:
Analyzing and Visualizing Data
Planning and Budgeting for an Event
Writing and Reviewing Proposals or Presentations
Drafting Corporate Policies or Announcements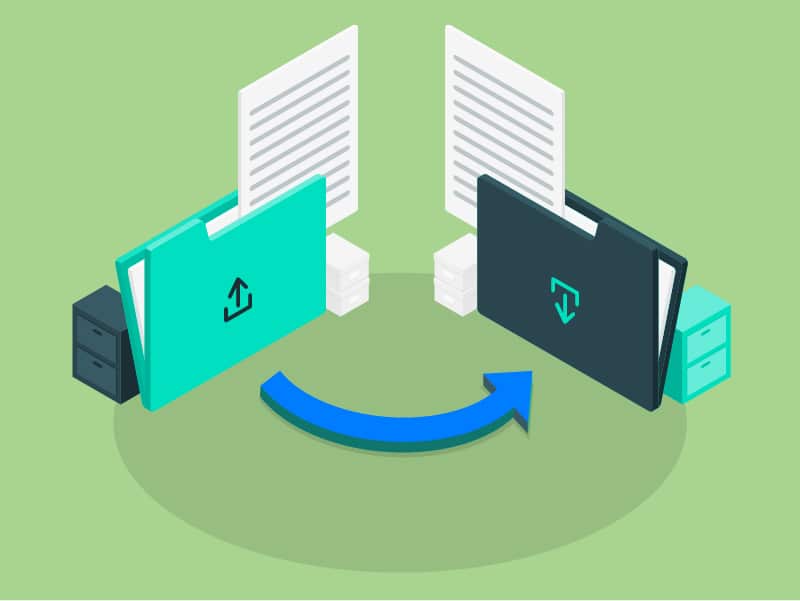 It is important that your organization sets clear guidelines for what items must be shared via a secure portal. Many industries require certain files to be compliant with security and privacy regulations when they are accessed or transferred.  
Some of these regulations include:
There are many ways to share files and work together within an organization and each has it's advantages and disadvantages. 
Paper
Paper is, of course, a timeless and intuitive way to distribute content. Some offices still manage many of their records physically on paper.  Some ideas are best worked though in person and paper easily facilitates a group brainstorming session. Undoubtedly, editing or making changes on a physical paper copy is straightforward and simple. However, physical documents are difficult to secure as there is no foolproof way to accurately record version changes or keep track of who has seen the information. For that reason. paper is not ideal for storing or working with sensitive information.
Tools for Better Paper Collaboration:
Analog Tools – Highlighters, sticky notes, colored pens etc. can be used to track who has made changes in a document. Consider assigning each editor a color to stay organized.
Digital Mailroom or Document Scanning – eliminate paper in favor of digital documents to allow easy remote access for your team.
Assign a Project Manager – A project manager can help keep everyone on task and help the group stay organized
Email
Email is one of the most common method for sharing documents digitally within an organization. For short-lived content, informative announcements, and non-proprietary information this is an effective way to share and brainstorm. However, emailed documents can be shared between multiple individuals without a chain of custody or encryption. Documents can also be edited and re-attached multiple times without any record of how many edited versions are being circulated between employees. For complex projects that require multiple rounds of revision, this is not the most effective way to share and edit files collaboratively.
Tools for Better Email Collaboration:
Email Encryption Services – better protect your team from data breaches with add-on email encryption.
Digital Task Managers – using an online task manager like Trello, Monday, or Slack will allow your team to stay on the same page regarding project tasks. Instead of emailing, attach documents directly to those tasks so that the entire time can find the latest version.
Free File Sharing Services – If you're working with large documents, or packaged files that contain multiple parts you may prefer to use an online cloud storage service like Dropbox or Google Drive. This way you can email a link to a document, instead of attaching multiple parts. Most of these services have rudimentary version control, however they are not typically compliant with security standards like HIPAA or GDPR (though some may be when paying for the professional version). 
Online Applications
Applications like Google Docs allow users to simultaneously access and edit a digital document for real time editing. Basic version control and password protection can help keep documents more secure and up-to-date. Many similar applications have freeware versions making them a great tool. This is great for brainstorming during meetings or conferences and tracking project tasks. However, most of these programs or online digital storage sites are not secure enough to be used for sensitive information like medical records or other documents that contain personally identifiable information (PII). These applications tend to be great for smaller, project specific groups or tasks. 
Tools for Better Online Collaboration:
Online Meeting Software

 – Most online meeting software allows for screen sharing. Designate a single individual to take notes or make changes so that the team can offer their input in an orderly manner
Collaboration Software – There are tons of commercially available online collaboration applications. Each one is unique in functionality, but ultimately they allow you to work together on projects by assigning tasks, attaching documents, and in some cases editing documents simultaneously (for example Google Docs or Google Sheets). 
Secure File Transfer Protocol (SFTP)
STFP is a secure server allows the transfer of data between digital destinations. Traditional FTP (File Transfer Protocol) is not always secure or encrypted and should not be used for proprietary or sensitive content. However, SFTP will have encryption or other security measures added to it making it a better choice for moving important content. Encryption helps ensure that only authorized parties can read and access information. SFTP is an excellent tool to incorporate in your collaboration strategy at every level of an organization no matter the size of your team.
Tips for Sharing Files with SFTP:
SFTP is a very straightforward tool for transferring or hosting files – it doesn't come with any collaborative features beyond that, so it's helpful to pair the use of SFTP with email or an online task manager when working on a project together
SFTP is often unique to your business – your IT professionals may set up SFTP that is exclusive to your organization or building which can make it even more secure
With a custom, corporation-wide ECMS staff can look at and edit documents within that system with no need to share via email or compromise security. A dedicated ECMS is ideal for enterprise-wide collaboration and access or large teams. The advantage of an ECMS is that it is designed specifically for handling documents with your needs in mind and will generally include a suite of advanced features, improved security, and industry specific features. This is the most secure option as documents hosted in a quality ECMS are protected by:
Document access controls that restrict access based on user security level. 
Document check-out which allows only one user to edit a document at a time so there are not multiple versions of the same document floating around.
Tracking that records distribution, access, and changes to any document.
Secure document export and sharing.

Make sure that when you are planning your records management strategy that you accommodate for secure, user-friendly document access. Your data and documents are one of your most important business resources. Equipping your team with the means to effectively collaborate can help you achieve better solutions, products, and services.
DOMA's DX Software and Secure File Transfer Protocol
When designing your records management strategy through DOMA we have several ways to keep your files secure when sharing.
If you utilize DOMA's Document Scanning Process to take your physical files to digital we transfer your files using the most secure industry tools and protocols:
Secure File Transfer Protocol (STFP): Ensure that your data is being exchanged securely. Our SFTP server is secure (FIPS 140-2 & HIPAA Compliant), authenticated, and encrypted.
Once your documents are migrated into the Cloud you can utilize our DX Software as a central repository for your documents. This allows you to share your documents securely by:
Setting user permissions in order to limit document access
Documents are "checked out" allowing only one person at a time to edit
Get Audits and Reports that can tell you a user's actions as well as any changes made to a document.
Share a document outside your organization for review by creating a passcode for a document to share without allowing access to your full document repository.

About DOMA-
Powered by Tech, Driven by People
DOMA Technologies (DOMA) is a software development and digital transformation company whose mission is to change customer lives by lightening their workload through faster and more targeted access to their data. Since 2000, our team of 200+ experts has helped businesses navigate all aspects of the digital world. We are a dedicated strategic partner for the federal government and private sector clients at every stage of their unique digital transformation journey.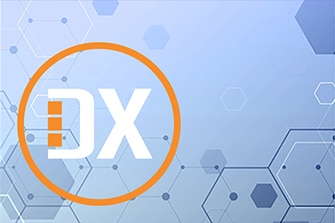 Learn more about DOMA's DX Software