DOMA Technologies Upgrades
Industry Leading DX7.7 Software
DOMA Technologies Announces Upgrades to Industry-Leading Document Management System DX7.7.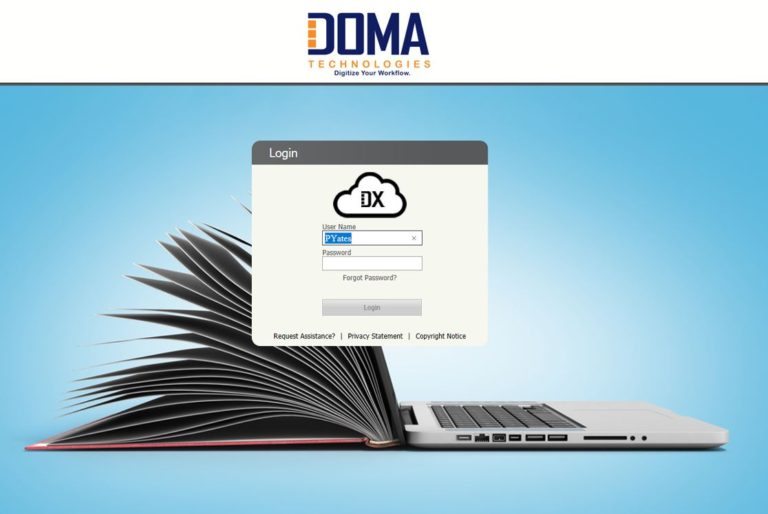 DOMA Technologies, LLC, a Minority-owned Small Business, is introducing Version 7.7 of its cloud-based Content Services Platform, DOMA Experience | DX7.7 is now available for existing and new users of the software.
DOMA and its DX7.7 software provide complete data and document management solutions for government, education and commercial organizations. Hailed by users for its ease of use and configure-ability, the software platform allows for the capture and aggregation of content into one central, cloud-based repository.  The software manages all types of data and documents, integrates with a customer's existing software, is rapidly deployed, highly configurable, provides robust search and indexing capabilities, secure transmission, and scalable cloud storage powered by Amazon Web Services.
Pat S. Feliciano, President of DOMA, notes "Over the past 12 months our team has worked diligently to enhance our platform in terms of security, compliance, and improved functionality without compromising ease-of-use. We strive to deliver an unparalleled experience in managing content in the cloud to optimize our customer's internal processes, remain compliant, and automate business workflows to improve our customer's bottom line."
Version 7.7 adds several features that will benefit customers.  Enhanced security capabilities include;
Multi-layered security approach backed by Amazon Web Services (AWS), with an array of group authentication options ranging from Google Two-Factor to Personal Identity Verification (PIV) cards
New Group and User rights and permissions to allow administrators to meet all the security needs of their organization in a quick and efficient manner
Enhanced audit logging available to the users for superior tracking of documents within the DOMA system.
Usability for DX users has also been improved in Version 7.7, with the addition of features that provide greater control for viewing documents as well as customizing the user environment.
New User views and preferences to simplify the user experience without taking away the breadth and depth of options available
Ability to upload multiple documents at the same time with the option to merge them before or after they enter the system.
Expanded the searching abilities to include an array of new options to provide an easy to use, yet thorough criteria search.
Added new automated and manual workflow options which allow for a simpler and cleaner interface for users to reduce user errors.
For users that spend all day reviewing documents, DOMA has developed a desktop application based on the DOMA Imaging Application (DIA) which provides the core functionalities of the website without the hassle of launching their web browser.
The Management and Administration capabilities within the software have been improved as well. One of the major features added was improved reporting capabilities through the addition of workflow reports and expanded audit reports. System Administrators will appreciate the ease of installation, with increased performance throughput in uploading and downloading documents.
Lastly, major enhancements have been made to full-text searching of all documents within the software, full Microsoft Outlook integration, secure Fax-in capability, and the improved configuration around dynamic forms.
The changes made to DOMA's flagship product in Version 7.7 ensure that it remains a secure and user-friendly platform for organizations wanting to more effectively manage data and documents.
To learn more please visit our DX Software Microsite: DOMAonline.com/DXsoftware
About DOMA-
Powered by Tech, Driven by People
DOMA Technologies (DOMA) is a software development and digital transformation company whose mission is to change customer lives by lightening their workload through faster and more targeted access to their data. Since 2000, our team of 200+ experts has helped businesses navigate all aspects of the digital world. We are a dedicated strategic partner for the federal government and private sector clients at every stage of their unique digital transformation journey.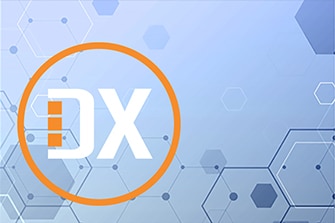 Learn more about DOMA's DX Software.