DOMA Launches DX Super Users Group Ahead of 8.0 Release
DOMA Launches Super Users Group in Preparation for DX8.0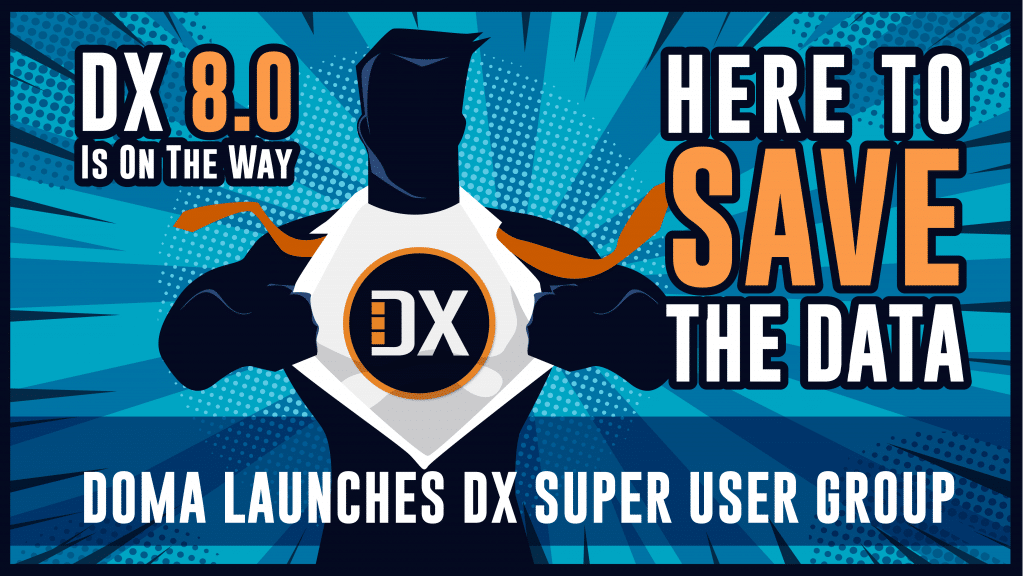 As 2020 quickly approaches, DOMA is preparing to launch its newest 8.0 edition of the DOMA Experience software. The customer experience is at the heart of DOMA's approach to improving our software year after year. With that in mind, DX 8.0 will feature a complete overhaul of the user interface and some highly requested updates. Additionally, users will find that 8.0 boasts improved speed and performance.
Our new and improved software is the result of a refreshed approach to user experience. The first and most obvious change is a top to bottom re-design of the customer portal and UI. From the login screen to the toggling menus and unified icons, everything has been updated to create a more streamlined and intuitive experience. DOMA's developers and designers have incorporated usability engineering research and best practices in the design and development process. Above all, the customer experience is at the core of every choice the team has made, so you can be confident that the fresh new look is still compliant with current accessibility requirements such as Section 508.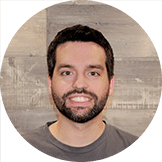 "The DOMA Development team is excited for the chance to get this new version of the DX software in front of potential users. Getting real impressions from people with different levels of experience with DOMA helps us shape the software in ways that make it an approachable and ultimately more productive experience."
What's New in 8.0
As great as the new look is, the UI is just the beginning of what 8.0 offers. There is a host of new functionalities that will be included with the DX 8.0 software release, but three features really stand out in 8.0. First is the improved performance speed. The resulting reduced load times paired with better search and navigation mean you can find what you're looking for faster than ever. Secondly, document merge is a highly requested feature that will be live in 8.0. Now you can fuse documents right in the portal, saving time and ensuring that related content remains connected. Finally, our new Outlook plugin allows users to upload emails and attachments right from Outlook – eliminating the need to export emails/attachments and upload them separately. To get a more in-depth overview of what DX 8.0 will offer, check out our upcoming features page.
The DX Super Users Group
In the past, software updates were launched by email. Going forward DOMA plans to better serve current customers by being more inclusive in the development cycle. Therefore, in conjunction with the new version launch, DOMA is excited to announce the formation of its DX Super Users Group. This group is a collaboration between customers and the DOMA development team. During Super User meetings, customers can test new functionalities before they are implemented, share suggestions, and network over snacks in DOMA's state of the art facility. DX Super Users can also offer feedback on features they would like added to the software. As a result of this user group testing, the development team analyzes the feedback to catch bugs and plan for other user interface and functionality improvements before each update.
How to Join
If you are a  current DX user, consider becoming a DOMA Super User by signing up to attend an upcoming meeting. Attending provides a variety of benefits including training on new features and guidance on how to best leverage DOMA's software for your organization. RSVP for our next Super User's group below to get a sneak peek at what is next for DX8.
Don't worry if you are not familiar with DX yet; there is no better time to see what DOMA's content management platform is all about. Feel free to attend a Super User group meeting and try the software for yourself or schedule a personalized demo to get a one on one walkthrough.
RSVP for the Next DX Super User Group
See how we are taking our DOMA DX software to the next level and get a first-hand look into what's coming with 8.0. Check our Events page to see when the next Users Group will be held.
About DOMA-
Powered by Tech, Driven by People
DOMA Technologies (DOMA) is a software development and digital transformation company whose mission is to change customer lives by lightening their workload through faster and more targeted access to their data. Since 2000, our team of 200+ experts has helped businesses navigate all aspects of the digital world. We are a dedicated strategic partner for the federal government and private sector clients at every stage of their unique digital transformation journey.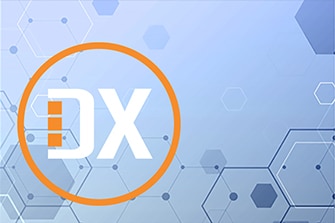 Learn more about DOMA's DX Software.