3 Signs your Electronic Document Management Strategy Might Not Be Compliant
3 Warning Signs that Your Compliance Strategy Needs Work
Ensuring compliance with industry standard regulations like the International Organization for Standardization (ISO) 9001, The Securities and Exchange Commission (SEC), The Gramm-Leach-Bliley Act (GLBA), and The Health Insurance Portability and Accountability Act (HIPAA) can be a challenge. The methods you use to manage and distribute information within your organization play a key role in staying compliant. Achieving and maintaining compliance regulations gives you a competitive edge, protects your team from litigation, and inspires trust with your customers and partners. However, it's easy to let the complexities of compliance get away from you if you aren't vigilant.
COMPLIANCE CONSIDERATIONS
If you're in an industry that manages customer information here are some compliance laws and governing bodies that might impact your business: 
ISO 9001 – International Organization for Standardization
SEC – Securities & Exchange Commission
GLBA – Gramm-Leach-Bliley Act
HIPAA – Health Insurance Portability & Accountability Act
FERPA – Family Education Rights & Privacy Act
EU GDPR – European Union Global Data Protection Regulation 
CCPA – California Consumer Protection Act
New York SHIELD Act
Here are three warning signs to watch out for that suggest you might not be complaint: 
1. You're Primarily Dependent on Local Storage –
Maintaining document integrity can be a challenge when you aren't centralizing content on the Cloud. When your important business information is only stored on one or two machines you are at an increased risk for data loss. Similarly, localized storage may not have the same level of security protection which puts you at risk for insider threats and compliance issues. Controlling information access is one of the key components of a good compliance strategy. Incorporating a cloud-based information management system can address a wide range of compliance challenges and make information access more consistent organization-wide.
2. You Aren't Investing in Continuing Education –
Compliance policy is always changing thanks to new legislation, emerging security threats, and evolving customer needs. If you aren't keeping up with the latest security protocols and industry requirements you may not be compliant. In the past few years, legislation like the California Consumer Protection Act (CCPA) and the EU's General Data Protection Regulation (GDPR) had many businesses scrambling to make essential changes. Without clear training it's easy for your document management strategy to end up like the wild west – with each team establishing their own methods and rules. This leads to information silos which make collaboration more challenging and obscures information oversight. It's important to both stay current with the latest regulations and to have a clear plan for educating your team as things change. Ultimately, people enforce and maintain compliance so keeping everyone on the same page is vital.
3. You Don't Have Clear Audit Trails or Visibility into your Operations –
If you cannot properly audit access and track revisions to your files, then you may not be compliant. For example, being ISO 9001 complaint requires you to review approvals before distribution, detect and track changes, and ensure confidentiality. The ability to track your data has benefits beyond just compliance. Tracking trends in how information moves through your organization allows you to make informed choices about what is working well for your business and what needs rethinking.
Compliance is a moving target. Maintaining agility and active oversight into your information management is key to staying ahead of the curve. As your company grows it might be prudent to develop a committee to oversee compliance at regular intervals or to hire a dedicated compliance officer. Additionally, you can leverage business partners or online tools to track and expand your compliance. Choosing tools or platforms that are already compliant with regulations like SOX (Sarbanes–Oxley Act), HIPAA, or PCI (Payment Card Industry) can put you on the fast track for your compliance as well.
How can DOMA help you achieve compliance?
DOMA Technologies had a dedicated Compliance Officer who focuses on keeping every aspect of our operations compliant with evolving regulatory requirements. DOMA deals with huge volumes of sensitive information every day and so our commitment to security and compliance is crucial to building trust with our partners and customers. In addition to adhering to a wide range of industry-standard compliance regulations, we leverage the AWS platform to layer additional security protocols into our workflows. If you are interested in learning more about how DOMA's information management tools and methodologies can make compliance simple for your organization, reach out today.

About DOMA-
Powered by Tech, Driven by People
DOMA Technologies (DOMA) is a software development and digital transformation company whose mission is to change customer lives by lightening their workload through faster and more targeted access to their data. Since 2000, our team of 200+ experts has helped businesses navigate all aspects of the digital world. We are a dedicated strategic partner for the federal government and private sector clients at every stage of their unique digital transformation journey.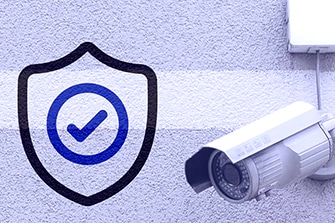 Learn more about Security & Compliance at DOMA