Why Companies are Moving to Digital Mailroom Solutions
The Case for the Digital Mailroom
For many years scanning has reigned as one of the defining steps of digital transformation. Reducing your business' dependence on paper has a wide range of benefits, such as lowering your carbon footprint, expediting key processes, and making information recall easier. However, there is one key paper-focused process that is only just getting the attention it deserves – business mail.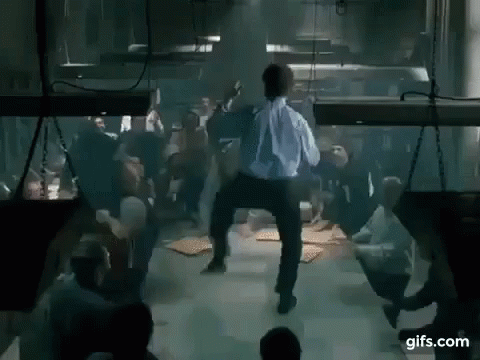 An office mailroom might conjure up the oft-used movie trope of a mail cart rolling up and down the aisles of the office delivering much-anticipated letters and packages. All too often, this fictional mailroom employee is also responsible for a clandestine miss-delivery designed to advance the plot or some juicy gossip. Alternatively, for anyone who has seen the beloved Christmas classic Elf, it might instead bring to mind Will Ferrell's Mail Room dance scene but that's another matter entirely. 
The idea of "working your way up from the mailroom" is a common metaphor for overcoming humble beginnings through persistence and hard work. In any case, the cultural perception of the business mailroom hasn't changed much in decades.
Ask almost anyone to paint you a visual picture of an office mailroom, and you'll get the same slotted wall to wall gray cabinets, dim fluorescent lighting, and coroplast bins brimming with unsorted packages. Whether this is the true picture of the mailroom or not is irrelevant, the basic process of handling in-office mail remains the same. Each day mail arrives and is then sorted for daily delivery to each recipient. The delivery process may include a combination of hand and machine sorting. Although technology within the mailroom has grown to include OCR enabled sorting machines, not much else has evolved. Even pneumatic delivery tube networks, another emblematic mailroom technology dating back to 1799, are dated. You read that right, the same pneumatic tubes that conjure Jetsons-Esque visions of a tech-powered future are actually centuries-old tech.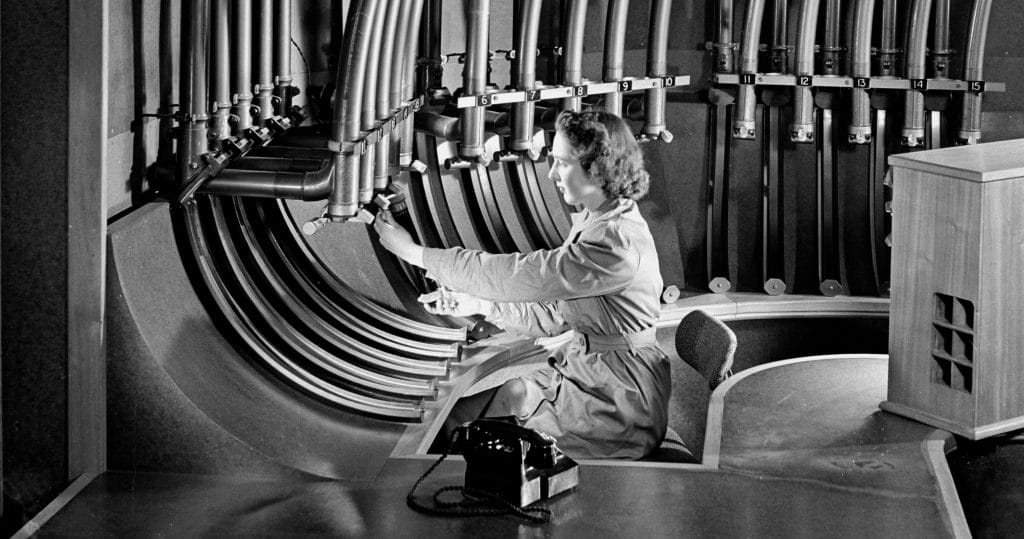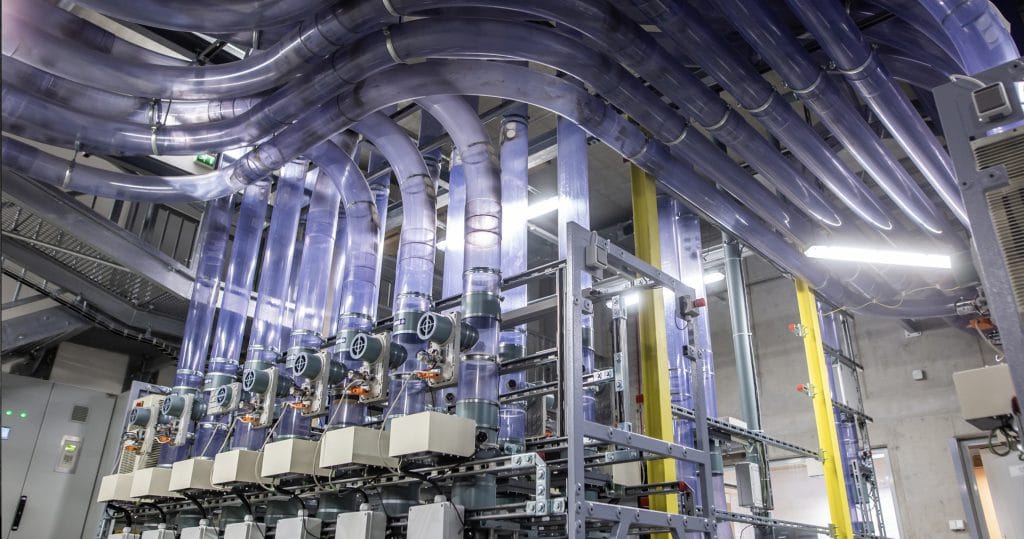 With a traditional mailroom, every piece of mail must be routed to the appropriate party before it can be acted upon. Traditional mailrooms take up a lot of space, require expensive equipment, and divert employee labor at every stage to repetitive, time-consuming tasks like sorting, scanning, and filing. Many of the tools needed for in-house mailrooms are specialized and expensive. They can be challenging to upgrade when business needs change.
The business community has been abuzz lately with the idea of transitioning to a digital mailroom. The traditional mailroom is subject to a variety of pitfalls including, lost mail, slow delivery times, and high overhead. Digital mailrooms offer an alternative that results in more actionable mail. Transactional mail, like checks, can be automatically deposited. Likewise, key information from other important documents like invoices, medical claims, insurance claims, or contracts can be made immediately digitally searchable. Once information is converted to a digital format it is easily integrated into automated workflows or business intelligence platforms. 
One thing some people don't realize about digital mailrooms is that it also helps to address the glut of digital mail you receive daily as well. A digital mailroom solution merges both paper and electronic mail in a way that'll make your business information more accessible. Additionally, a digital mailroom solution can be more secure than a traditional mailroom. Some people are concerned that mail forwarded to a digital mailroom solutions provider could fall into the wrong hands. However, in reality, a digital mailroom solution with appropriate audit trails can help you stay compliant and protect your information from document fraud. 
There is a certain nostalgia for physical mail that persists in society. As lovely as it is to receive a handwritten letter, the truth is that most business mail is transactional. Membership applications, claims, legal documents, and purchase orders don't invoke the same warm, fuzzy feeling as a heartfelt family Christmas card. Ultimately, all of the emails and paper documents flooding into your mailboxes and inboxes are awaiting decisive action. A digital mailroom solution provides a more consistent, secure way to reduce the effort needed to address your mail all while saving you the overhead and lost labor of a traditional mailroom. 
DOMA knows that choosing a digital mailroom solutions provider can be a challenge. Your business mail contains a lot of sensitive information and outsourcing access can seem risky. DOMA is prepared to meet your compliance needs with secure intake, digitization, and electronic distribution of your mail. Our mailroom solutions address all of your incoming content including physical mail, email, and faxes, and centralizes your access for better task management. DOMA is prepared to help support your remote work efforts and digital transformation initiatives with timely, proven solutions. Reach out today for a complimentary consultation to see how improving your documentation lifecycle can have a positive impact on your entire business. 

About DOMA-
Powered by Tech, Driven by People
DOMA Technologies (DOMA) is a software development and digital transformation company whose mission is to change customer lives by lightening their workload through faster and more targeted access to their data. Since 2000, our team of 200+ experts has helped businesses navigate all aspects of the digital world. We are a dedicated strategic partner for the federal government and private sector clients at every stage of their unique digital transformation journey.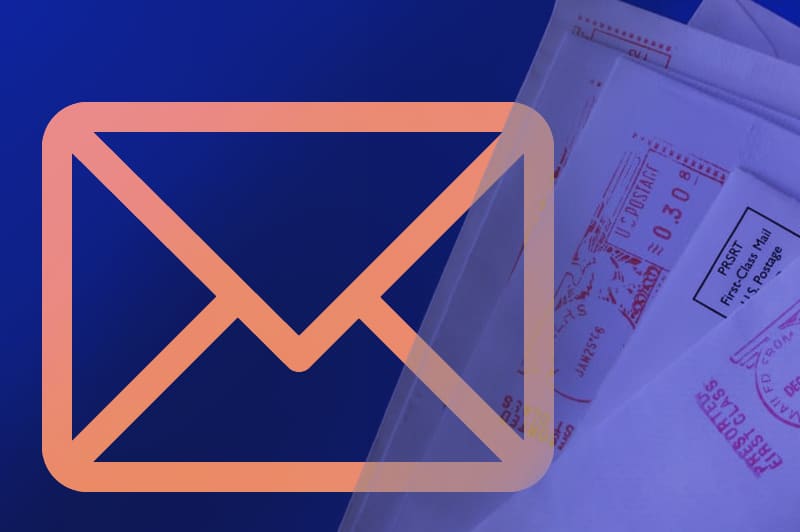 Learn more about DOMA's Digital Mailroom Solutions