The History of Cloud Computing:
Where the Cloud is Today
What is the Cloud today and where is it going?
Based on our two previous "Cloud Computing History" blogs, you may have noticed how quickly the Cloud has evolved throughout its lifespan, particularly in the 2000s. More users are drawn to the Cloud every day because of its unique capabilities, and it is now utilized across most markets. This rapid increase in Cloud growth probably won't stop anytime soon; if anything, it will continue to grow.
Projected Increase In Cloud Spending for 2021
The Cloud:
A Vital Part of Modern Business
The Cloud's flexibility, security, and reliability make it ideal for use in most instances of data storage.  According to Gartner Inc., worldwide end-user spending on public cloud services is forecast to grow 18.4% in 2021 to total $304.9 billion, up from $257.5 billion in 2020. This recent increase in spending on the Cloud can be attributed (at least in part) to the pandemic. The Cloud has proven to be vital to the ever-changing modern workplace of 2021.
Will offices continue to utilize the Cloud after the pandemic?
Some may question whether the use of the Cloud will continue to rise after the end of the pandemic. The Cloud has proven to be an effective solution that enables businesses to continue work; while saving money on utilities. Because of this, even after the COVID-19 crisis, many offices will likely continue with some form of remote work. The top choice may be to implement a hybrid office model where employees (depending on the demands of their job) can work at the office, work remotely, or even work a combination of the two. The pandemic has proven that, with the help of the Cloud, this hybrid model works.
The data agrees that "The future of work is here and its hybrid," according to Microsoft's 2021 Report, "73 percent of workers surveyed want flexible remote work options to continue, while at the same time, 67 percent are craving more in-person time with their teams. To prepare, 66 percent of business decision-makers are considering redesigning physical spaces to better accommodate hybrid work environments."
Giving employees the best of both worlds will require leaders to embrace the Cloud.
Because the Cloud allows access to company data securely, from anywhere, it enables offices to implement and maintain a hybrid working environment. With the direction businesses are trending to for the future, it looks bright for the Cloud.

How can DOMA help you implement the Cloud in your business?
DOMA is an expert in navigating and deploying cloud services for federal, commercial, and healthcare customers. If you would like to find out if cloud services are right for your organization, consider getting a comprehensive cloud assessment from DOMA. We are here to help you determine if AWS cloud services can make an impact on your team. If you're unsure where to start or need help getting these services integrated, we can do the heavy lifting. Get started with the Cloud quickly. 

About DOMA-
Powered by Tech, Driven by People
DOMA Technologies (DOMA) is a software development and digital transformation company whose mission is to change customer lives by lightening their workload through faster and more targeted access to their data. Since 2000, our team of 200+ experts has helped businesses navigate all aspects of the digital world. We are a dedicated strategic partner for the federal government and private sector clients at every stage of their unique digital transformation journey.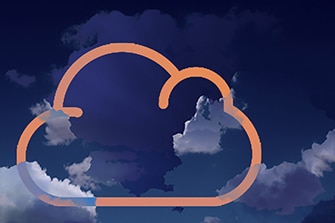 Learn more about DOMA's Cloud Services.