A Few Things You Might Not Know About Microsoft Workloads on AWS
A Primer on Workloads and Why You Might Want to Migrate to the Cloud
Is your organization in the beginning stages of talking about migration? If so, you might be researching different cloud platforms and comparing the benefits and challenges of moving your on-site services and applications to a cloud environment. At this early stage, you are also probably taking stock of what digital assets will need to migrate. For many organizations, Microsoft applications and tools are an essential part of their workflow. It makes sense that you will want to prioritize these workloads when making your decision on a cloud provider. In this blog, we will discuss why AWS should be at the top of your list for Microsoft Workloads Migration.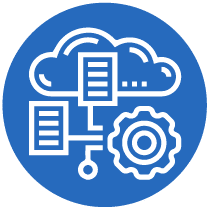 A cloud workload is an application, service, tool, or other specific capabilities that can be run within the cloud.

In many cases, a workload is an application like Microsoft Powerpoint or a service such as a web server.However, workloads can include a wide range of micro-services, databases, or virtual machines.

Migrating on-premise workloads to the cloud has the advantage of improved accessibility, scalability, and longevity.
It may seem counterintuitive to host your Microsoft workloads in the Amazon Web Services (AWS) cloud. Indeed, it seems reasonable to assume that Microsoft applications would work better in the Microsoft Azure cloud. After all, Amazon and Microsoft care are rivals within the tech space, both offering a wide range of cloud solutions. Many assume hosting Microsoft applications on AWS would be like using an aftermarket charger or hacking your expensive printer too it will take generic ink refills. However, unlike that Youtube printer ink chip reset hack, hosting your Microsoft workloads doesn't void your warranty so to speak. 
The truth is that AWS hosts more Microsoft workloads than any other cloud provider, and they were the first to do so. AWS has been running Microsoft workloads for over 12 years longer than any other provider, including Microsoft Azure. AWS paved the way for hosting Microsoft workloads in the cloud, and as such can be trusted to host your workloads with maximum operability. 
What's so Special about Microsoft Workloads on AWS?
AWS remains at the front of the pack when it comes to cutting-edge cloud services. Their offerings for Microsoft users are no exception. 
You Can Use your Current Licenses: 
AWS customers can bring on-premises Microsoft volume licenses and deploy them on Amazon EC2 instances. AWS makes it easy to manage and track the usage of software licenses and reduces the risk of non-compliance with the AWS license manager. 
AWS Offers the Widest Range of Supporting Services:
AWS has significantly more services than any other cloud, many of which are unique to AWS. These include some Microsoft-specific tools such as Fax for Windows File Server,  AWS Tools for Windows PowerShell, and Microsoft Active Directory which allows you to extend your on-site Microsoft Active Directory domain directly to the cloud so you don't need to synchronize or replicate data. 
AWS Offers Expanded Support through Collaboration with Microsoft:
Despite the rivalry, AWS and Microsoft have an expanded support agreement that allows AWS to work in tandem with Microsoft to offer customer support and escalate cases where they are needed to solve problems. Additionally, AWS is a Gold Certified member of the Microsoft Partner Network and licensed to sell Microsoft software under the Services Provider License Agreement (SPLA). 
What are you Waiting For?
Making the final decision to migrate your workloads to the cloud can be daunting. There is a certain comfort that comes with on-premise services and per-seat licenses. Indeed, they are straightforward to operate and familiar to use. However, moving to the cloud comes with a wide range of advantages including: 
Increased Flexibility:
With the cloud, you can choose to have your services fully managed or take control of your digital workspace. The ability to outsource maintenance can be a boon for many overtaxed IT departments. With the AWS cloud, you can scale your involvement or let a cloud services provider handle the boring stuff. Additionally, you can scale your workloads to meet your needs quickly.
More Affordable:
While there is typically an upfront cost to migrate, the cloud typically results in long-term savings. According to a study by IDC (1), " Customers can reduce the 5-year cost of operations by 56% and gain 37% lower infrastructure costs, delivering up to 442% ROI over 3 years." 
Better Reliability:
The AWS cloud offers five times more services offering encryption than the next largest cloud provider. With a massive global infrastructure and over 230 security, compliance, and governance services AWS is both secure and highly reliable. Moving to the cloud offers improved performance in a highly stable and infinitely customizable digital environment.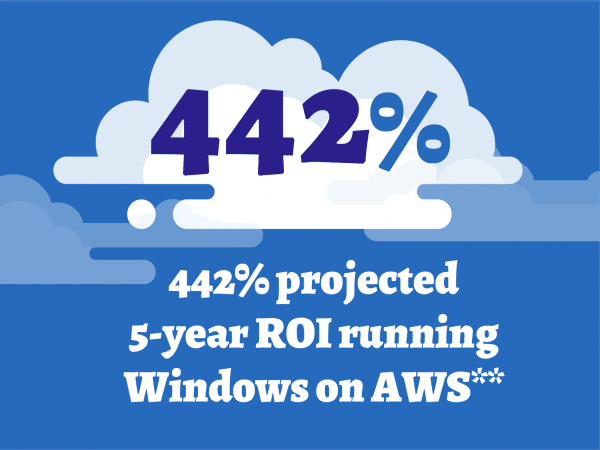 "your Windows experience can be markedly better by moving it to AWS. By migrating Windows workloads to AWS, you keep all the familiar things you love about Windows while tapping into significant cost savings, greater business agility, and lower maintenance overhead. If you decide that you don't want to continue paying the Windows or SQL Server license tax, we have tons of options to help you move to open source, native services, and purpose-built databases."
DOMA is an AWS partner that specializes in Microsoft Workloads Migrations and can help you deploy an affordable cloud architecture designed to fit the needs of your team. We can help you digital delegate operational tasks to streamline your entire organization with automated cloud services such as monitoring, security, backup, and more. Learn more about DOMA's expertise at Microsoft Workloads on AWS. We also offer AWS Assessments to help you get a better picture of what your organization needs to migrate.

About DOMA-
Powered by Tech, Driven by People
DOMA Technologies (DOMA) is a software development and digital transformation company whose mission is to change customer lives by lightening their workload through faster and more targeted access to their data. Since 2000, our team of 200+ experts has helped businesses navigate all aspects of the digital world. We are a dedicated strategic partner for the federal government and private sector clients at every stage of their unique digital transformation journey.
Microsoft Workloads on AWS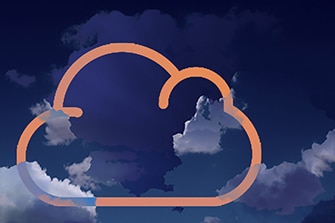 Learn more about Microsoft Workloads on AWS at DOMA.