The History of Document Management:
Enterprise Content Management System (ECMS)
How did Electronic Document Management Systems come about?
In the last "History of Document Management" Blog, we discussed how computing affected document management. Even though the dawn of computing was highly beneficial for document management, there were some organizational drawbacks, which we previously discussed. With the availability of digital document storage, there was a need for better organization of those digital documents, enter electronic document management systems (EDMS).
What is an Electronic Document Management System (EDMS)?
EDMS is a software suite that is designed to improve the management of electronic documents within an organization. They are used to manage, store, create, and control an organization's records.
The first EDM systems were designed in the 80s and stored files on local file systems. They dealt with limited file types that consisted of mostly unstructured information. Because the technology was new, it was limited to larger organizations and governments and had to be managed by experts until the 1990s. Eventually, many of these systems evolved into document imaging systems that concentrated on scanning, storing, imaging, and retrieving documents as image files. 
Today EDMSs have come a long way, even small organizations or individuals can use an EDMS at home to manage their documents. They have evolved even further with so many capabilities including reading many different file types, implementing workflows, auditing, improved management, and so much more.  At DOMA, we can't want to see what the future holds for all the technologies relating to document management.
How can DOMA help your business manage documents?
DOMA Technologies is an experienced digital solutions provider for a wide range of transformative cloud technologies. Whether you're just getting started with digital services such as document scanning or looking to implement more advanced automation and AI tools to manage your files, we are here to answer any questions you may have.

About DOMA-
Powered by Tech, Driven by People
DOMA Technologies (DOMA) is a software development and digital transformation company whose mission is to change customer lives by lightening their workload through faster and more targeted access to their data. Since 2000, our team of 200+ experts has helped businesses navigate all aspects of the digital world. We are a dedicated strategic partner for the federal government and private sector clients at every stage of their unique digital transformation journey.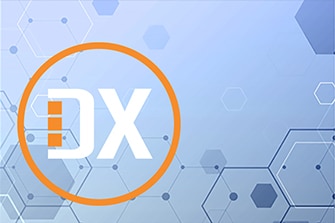 Learn more about DOMA's DX Software