DOMA Helps the Allegany County School District Modernize through Records Digitization.
DOMA Partners with Allegany County Public Schools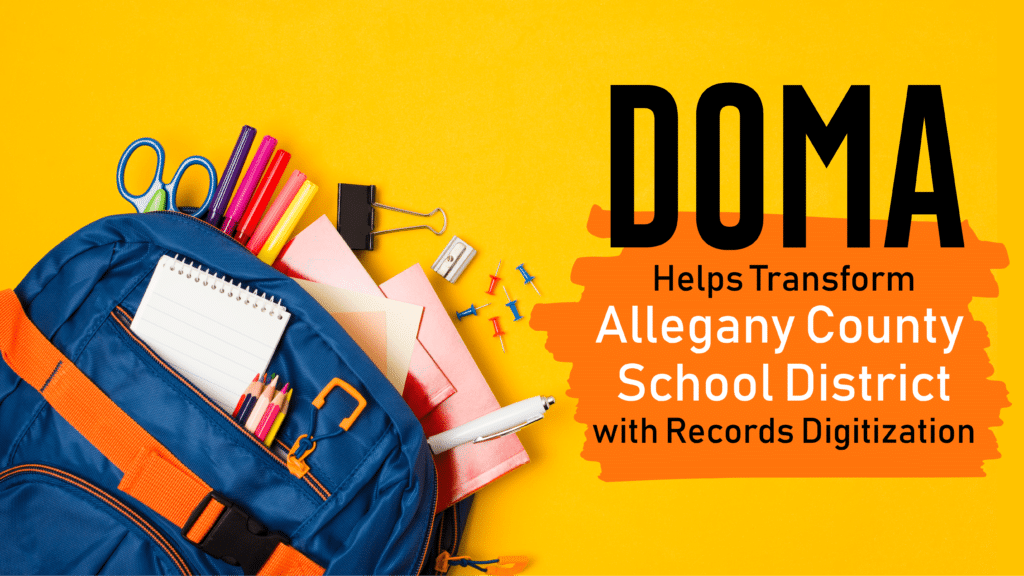 It's always exciting to see something come full circle. This month DOMA is excited to share the story of how one of our team members was able to transform their home county through DOMA digital services. DOMA has recently partnered with Allegany County Public Schools to complete a large-scale records digitization project. PJ Yates, DOMA's Director of Marketing, is an alum of the district. It was his connection that paved the way for DOMA to develop this partnership. DOMA believes in building genuine relationships with customers, and this contract is proof that opportunities to make an impact can come from anywhere, even one's past.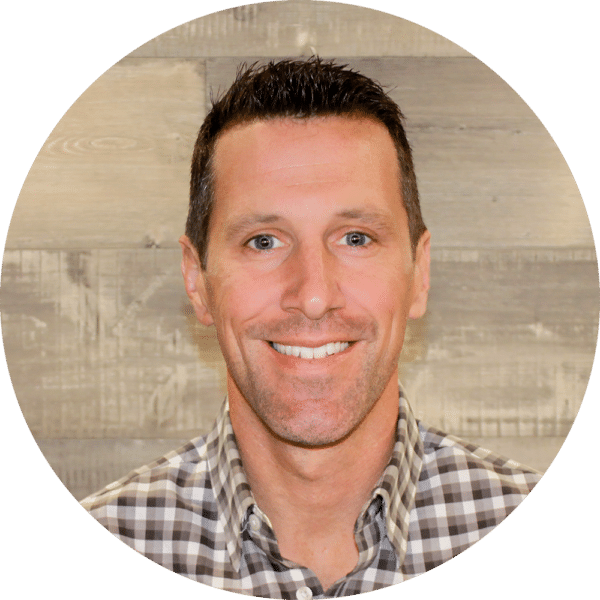 "On behalf of DOMA Technologies, we are very excited to have the opportunity to partner with and help ACPS with this project. They will now have instant access to all of their student records through our cloud-based technology and will no longer have to go digging through filing cabinets in search of a transcript."
This digitization project will help Allegany County modernize its records management process by centralizing student records into a secure, cloud-based portal. Staff will have immediate access to important records as they are scanned, eliminating any workflow disruption for the schools involved. As the truckloads of file cabinets made their way to DOMA's Virginia Beach headquarters, it became clear that this would make a major impact in ACPS's information access. During the offloading process, our warehouse team started by moving the files into the building for inventory. By the end of the day cabinets in every shade of gray and brown were lining the hallways. Seeing all those records crowded together in one space really drove home the impact digitization can make. Hundreds of square feet can now be allocated to better use in Allegany County, and all these files will soon be instantly accessible through the DOMA DX software platform.  
To Read the Full Article on Cumberland Times-News Visit:
About DOMA-
Powered by Tech, Driven by People
DOMA Technologies (DOMA) is a software development and digital transformation company whose mission is to change customer lives by lightening their workload through faster and more targeted access to their data. Since 2000, our team of 200+ experts has helped businesses navigate all aspects of the digital world. We are a dedicated strategic partner for the federal government and private sector clients at every stage of their unique digital transformation journey.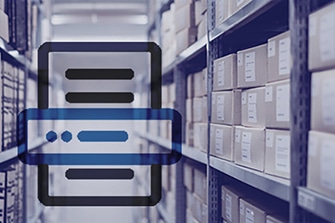 Learn more about DOMA's document scanning solutions.