What is a Content Services Platform (CSP)?
The Information Management Revolution
Every business and organization is different, but effectively managing information is a vital component of success in every industry. In the past, you may have heard of the term Enterprise Content Management (ECM). As businesses began to expand geographically and embrace digital technologies it became increasingly important to be able to share information globally via the internet. ECM is a strategy or platform that aims to contain and allow access to business data via a centralized repository. When paired with the Cloud, ECM was revolutionary for many businesses allowing for the more secure and effective storage of documents and data. ECM was the first step in trying to reconcile how a business used its data with the way that content was ingested and stored. This resulted in a more purposeful data/document lifecycle and ultimately a more efficient business model.
However, as the information landscape has evolved many businesses' needs are outpacing the traditional ECM strategy. More data-driven applications, larger volumes of data, more nuanced inter-departmental relationships, and complex data regulations have led to the need for a more flexible approach. Enter the Content Services Platform (CSP). The CSP no longer focuses on attempting to gather all of a business' data into one location but instead seeks to more intelligently connect information with the people who need it.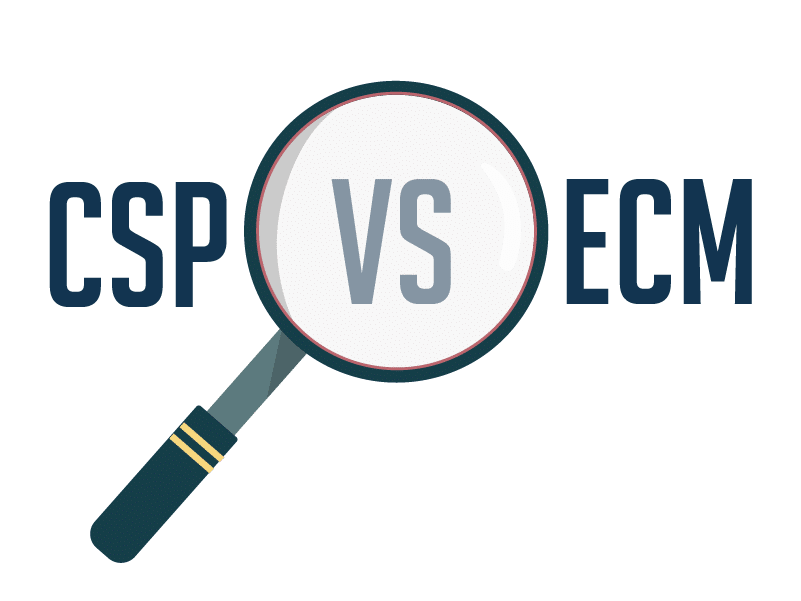 THE GARTNER REPORT
According to the Gartner Report, the industry standard for information management is undergoing a major evolution. The more flexible Content Services Platform is quickly replacing Enterprise Content Management in the lexicon of up to date businesses, but how are these two concepts different?
"How does a CSP differ from an Electronic Document Management System or Enterprise Content Management?" 
Storing all of your business information in a central repository is not enough. The key to deploying business information effectively is ensuring that useful information is in the hands of those who need it. A content services platform (CSP) takes your enterprise content management (ECM) strategy to the next level. A CSP is a more flexible and more fully integrated collection of services and strategies designed to meet a range of business needs across the organization. The goals of an ECM and CSP certainly overlap and for some, the terms are used interchangeably. Ultimately, the ECM is now widely viewed as an outdated strategy that defines a central document repository as the root of the solution and not just a branch. ECM is the single-use tool to a CSP's Swiss Army Knife. Content services aim to integrate multiple tools and technologies as part of a broader strategy while Enterprise Content Management is more insular, typically depending on a single targeted application. The CSP is the next evolutionary step in the aim to better leverage business data. 
Definition of Enterprise Content Management According to Gartner:
"The term enterprise content management (ECM) describes both a strategic framework and a technical architecture that supports all types of content (and format) throughout the content life cycle. As a strategic framework, ECM can help enterprises take control of their content. It can contribute to initiatives around transactional processes, compliance and records management as well as sharing and collaborating around content and documents."
Definition of a Content Services Platform According to Gartner:
"A content services platform is a set of services and microservices, embodied either as an integrated product suite or as separate applications that share common APIs and repositories, to exploit diverse content types and to serve multiple constituencies and numerous use cases across an organization…Typical CSP use cases include document management, back-office processes, business process applications, records management, and team productivity."
"What can a CSP do?" 
Content service platforms are all about collaboration. An effective CSP is designed to allow individuals and groups to view, alter, and gain insight from business data. A CSP combines and expands on all the document management capabilities of ECM like document management, workflow automation, and information governance. A CSP's technical capabilities might include:
The ability to link with other applications through APIs
File syncing and automated version history that enables users to access previous versions of a document while maintaining the latest changes
The ability to define, change, and locate documents using metadata
Intelligent capture and automation that can be used to gather statistical data, alert key team members, and help predict trends
Applications built to meet specific user/industry needs
Integration between multiple repositories. A CSP can connect content where it lives instead of trying to centralize everything into one basket.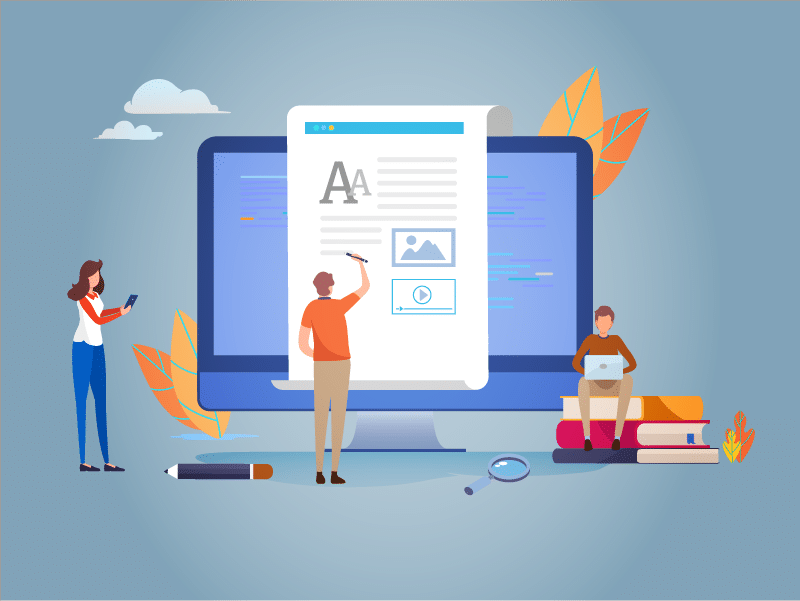 How Can DOMA help with Information Management?
Data needs are continuously becoming more complex. An ECM focused strategy may no longer be enough, but integrating Content Services doesn't necessarily require you to start over. DOMA offers migration services for those looking for a total swap, but additionally, many of our content solutions can be integrated a la carte. Whether you're just getting started in your digital transformation or are looking to employ more advanced cloud services DOMA has the expertise to help. 
DOMA's Content Services Platform: Features
DOMA's DX platform is a SaaS solution that offers all of the latest CSP advantages. Flexible, customizable, and consistently evolving, DOMA DX can completely change the way your organization ingests, processes, and uses information.
Customize User Access- Effectively implement Granular Access Controls by creating different user levels of access and delegate privileges for each level. 
Automate certain systems to improve workflow.
Ingest data and documents directly from a wide range of sources including email and 3rd party applications
Use our Advanced Search to quickly find documents you need.
All processes take place in the Amazon Web Services' (AWS) highly secure cloud environment, allowing the peace of mind that your documents are secure.
Intuitive user experience – unlike many outdated ECMs DOMA DX features a straightforward interface that is easy to learn but packed with features
As a Content Services Platform, our DX Software can help your organization effectively manage documents and add value to your Information Governance Program.

About DOMA-
Powered by Tech, Driven by People
DOMA Technologies (DOMA) is a software development and digital transformation company whose mission is to change customer lives by lightening their workload through faster and more targeted access to their data. Since 2000, our team of 200+ experts has helped businesses navigate all aspects of the digital world. We are a dedicated strategic partner for the federal government and private sector clients at every stage of their unique digital transformation journey.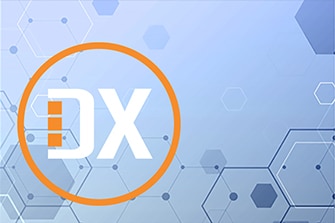 Learn more about DOMA's DX Software