5 Processes That Are Better with Digital Forms
Digital forms offer a lot of advantages over paper forms: they have superior functionality, they're more legible, and they offer easy, real-time access to information. It's no wonder that so many previously paper-heavy processes have begun transitioning to digital forms. The primary purpose of forms is to gather data, but they can be so much more. Thoughtfully structured forms can be used to build brand engagement or to simplify multi-step processes through automation. Here are five processes where paper forms are quickly disappearing and five tips for making the most of the forms you build. 
Visitor or Customer Check-in:
It's time to eliminate the paper sign-up sheet and transition to a digital check-in kiosk. Digital check-in forms allow you to gather better information. Use metrics gathered from a check-in station to visualize peak visitor hours, route customers to mailing lists that fit their interests, or automatically send a digital thank you after their visit. Requesting that visitors provide an email also allows you to send a follow-up request for customer feedback after their visit. If you run a business where customers typically spend a bit of time in a waiting room before receiving service (eg. spa/salon or repair shop), a digital check-in form is a great opportunity to get insight into your customer's expectations and habits. The data you collect from a digital check-in station can ultimately help you provide better service if you ask the right questions.
Consider the content of your form carefully. You want to gather valuable data, but a check-in form typically needs to be short and simple. You can entice participants to answer a more thoughtful, open-ended question such as, "what is your reason for visiting today?" or "what do you like most about our product(s)?" by offering a coupon or a free digital resource. This has the added benefit of encouraging them to offer their email and consent to be added to your mailing list.  
Hiring & Onboarding:
Job hunters today are generally familiar with the concept of filling out an online job application. Employers love to use digital platforms for hiring decisions because it makes organizing and reviewing candidates much easier. The ability to automatically sort candidates by resume keywords or specific qualifications can help you pinpoint the right candidate for the job faster. 
After you've found your perfect new hire, digital forms can also help you improve onboarding. Get new employees integrated faster by allowing them to digitally give feedback on the onboarding process, acknowledge company policies, and complete new hire forms (such as a W-4, I-9, Direct Deposit Information, emergency contact information). 
Building a job application that doesn't require applicants to re-input their entire resume will result in more candidates, but more complex applications may eliminate less serious applicants. Candidates are more likely to abandon filling out an application if it's particularly long or requires them to transcribe their job history. However, 50% of employers claim the length of their job application forms is effective at weeding out applicants that don't want to follow through (1).
Inspection Reports and Maintenance:
Get rid of carbon copies for good, and instead maintain organized, searchable maintenance and inspection reports for you and your customers. Digital forms include more than just online web forms. Mobile forms are an excellent choice for inspection and maintenance reports because they can be completed in the field from a portable device. Some apps even include offline functionality to ensure that your team can work from anywhere. When compared to paper forms, digital forms also have the advantage of expanded functionality, specifically the ability to upload photos or videos.
One of the best reasons to switch to digital forms for inspection and maintenance reports is that you can automate the follow-up process. If particular items need attention, then digital workflows can automatically alert the appropriate parties, check for replacement parts in your digital inventory, and set up a follow-up repair appointment. The only limit for automation is your imagination. The more digitally integrated your business is, the better when it comes to building workflows.
Medical Examination & Patient Intake Forms:
Many healthcare providers are already transitioning to digital intake forms. Instead of sitting down each patient with a clipboard and having them fill out their intake forms, new patient paperwork, and disclosure agreements, you can use digital forms. With digital forms, your staff can skip the time-consuming step of manually transcribing or scanning medical paperwork. Medical providers can get instant visibility into patient information and be up to speed more quickly.
In cases where it's not possible to set up a single intake kiosk or where you need multiple people to fill out forms at once, consider setting up a QR code that users can scan with their smart devices. A QR code can quickly direct patients to a secure portal for filling out and submitting paperwork without the hassle of trying to type in a web address. Since most people today carry some form of smart device with them, this will free up any supplementary tablet devices and prevent lines at a digital kiosk. Additionally, having patients use their own devices can help reduce the spread of germs (no need to constantly disinfect a single kiosk), which is especially important in medical facilities. 
Event Registration:
Online event registration is nothing new, and over the years it has become the default method for booking events. If you're not already taking advantage of digital forms to fill seats at your events, it's time to get onboard. Using digital forms for event registration is about more than just generating a seating chart or maintaining an organized roster for your event (although it does a great job of both). Digital forms can also be a great way to get people more involved and excited about your event. These forms are a prime opportunity to gauge the interests of your audience and perhaps fine-tune your event to increase engagement for future events. Whether the event is in person or an online webinar, digital form registration is also the ideal way to generate marketing lists for follow-up engagement. 
Use conditional logic in your form to guide registrants to resources on your website. By using a multiple-choice question like "What do you most want to learn from this webinar?" as a gateway, you can point customers to blogs or downloads that correspond to their answers. Providing value through targeted resources is an effective way to move potential customers forward on their buyer's journey or just build brand awareness. 
Conclusion:
We all know that digital forms are the future, but for many businesses, digital forms are nothing more than electronic versions of paper forms. That may sound obvious, but the truth is that there will need to be a fundamental shift in how businesses think about forms to use them to their best potential. Digital forms provide expansive functionality that just doesn't exist with paper forms. The ability to use conditional logic, present real-time data, incorporate multi-media, and automate processes mean there may be novel, unthought-of applications for digital forms. Digital forms are a gateway to thinking more creatively about how we collect and use data.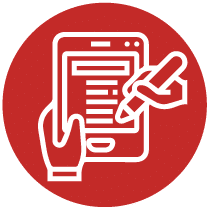 Do you want to get started with your own dynamic digital forms? What about offline-capable mobile forms? DOMA is here to help you take the next step. Minimize your dependence on paper and take charge of your data with dynamic forms automation, and business intelligence solutions. When hyper-automation tools combine with forms, you can analyze and apply the data from your forms more effectively. 

About DOMA-
Powered by Tech, Driven by People
DOMA Technologies (DOMA) is a software development and digital transformation company whose mission is to change customer lives by lightening their workload through faster and more targeted access to their data. Since 2000, our team of 200+ experts has helped businesses navigate all aspects of the digital world. We are a dedicated strategic partner for the federal government and private sector clients at every stage of their unique digital transformation journey.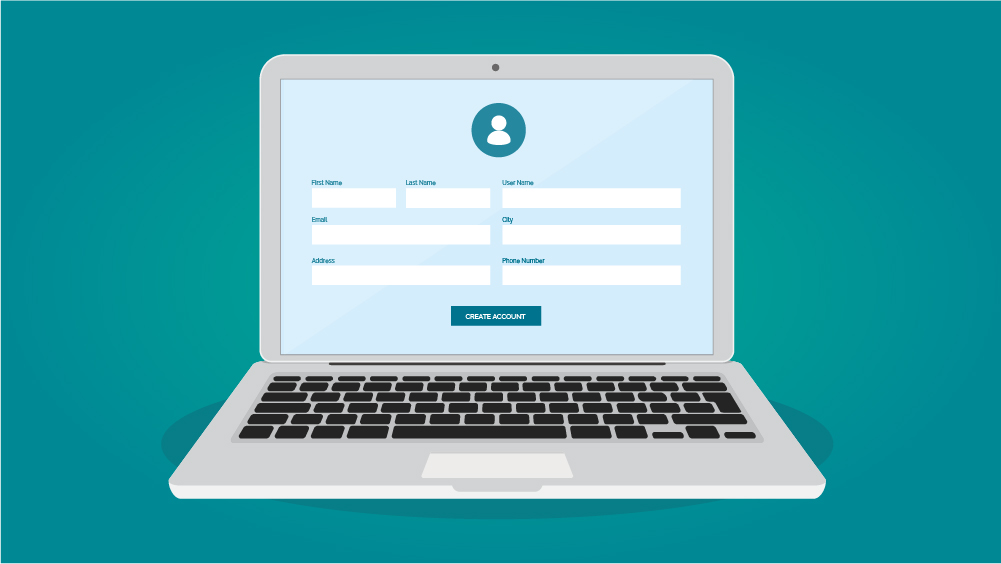 Learn more about the DOMA Electronic Forms.