Learn More about DOMA DX's IDX Functionality
DOMA is completing the rollout of DX 8.0 in the next few weeks. This week we'd like to explore one of the new features available for our DX 8.o customers – IDX. DOMA's Information Data Exchange (IDX), formerly known as Vault, was previously only available on a few select sites. This feature has been expanded and is now available to all DX customers. IDX allows DOMA DX users to send temporary, passcode-accessed portals so that non-users can upload documents and fill out document metadata.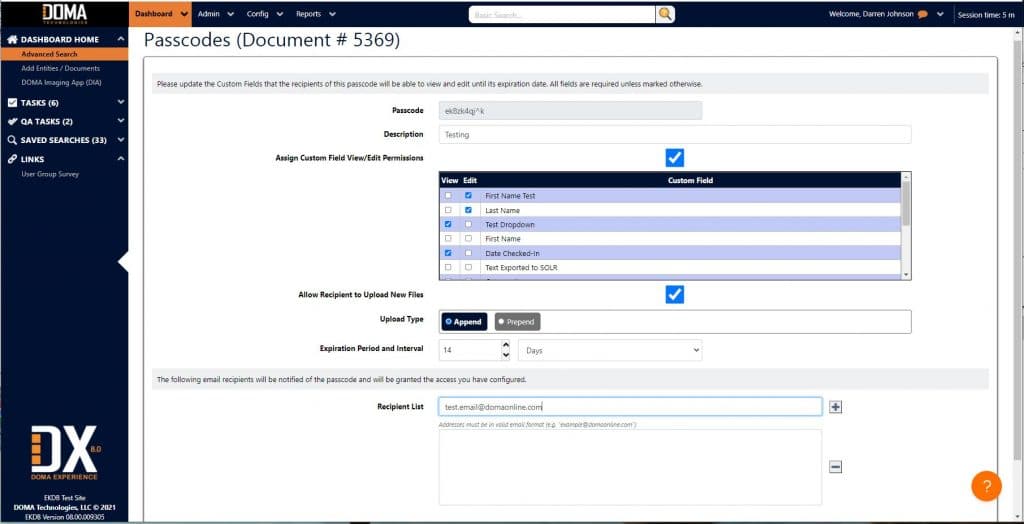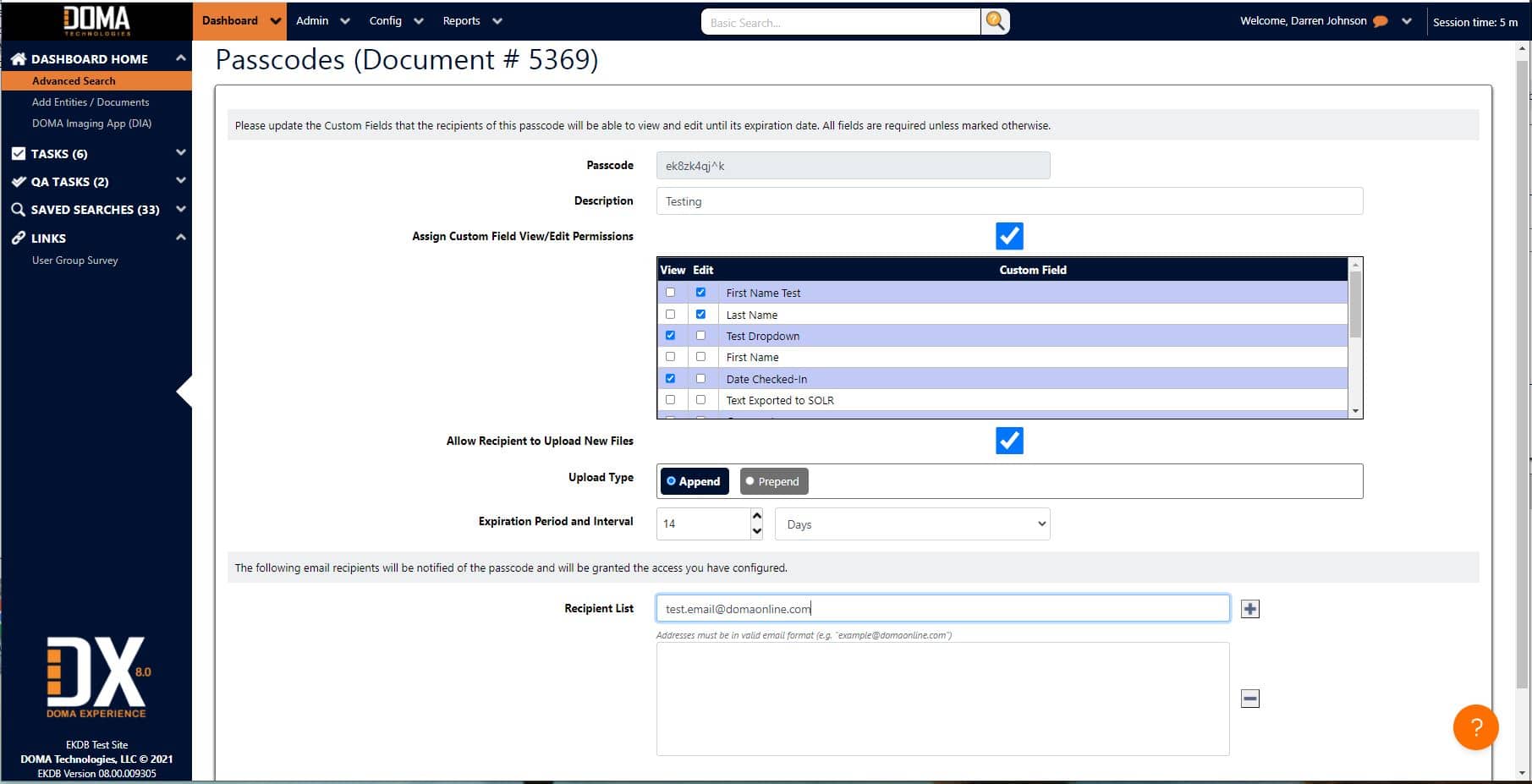 These simple, passcode-protected portals can be customized to allow users to append or prepend documents, upload new documents or fill out form fields. You can easily set access expiration parameters to ensure that non-users can only upload within the timeframe you set. The ability to quickly adjust the view and edit permissions further ensures the integrity and security of your documents. 
The simplified IDX portal allows non-users to review the documents you select and add metadata or append/prepend documents.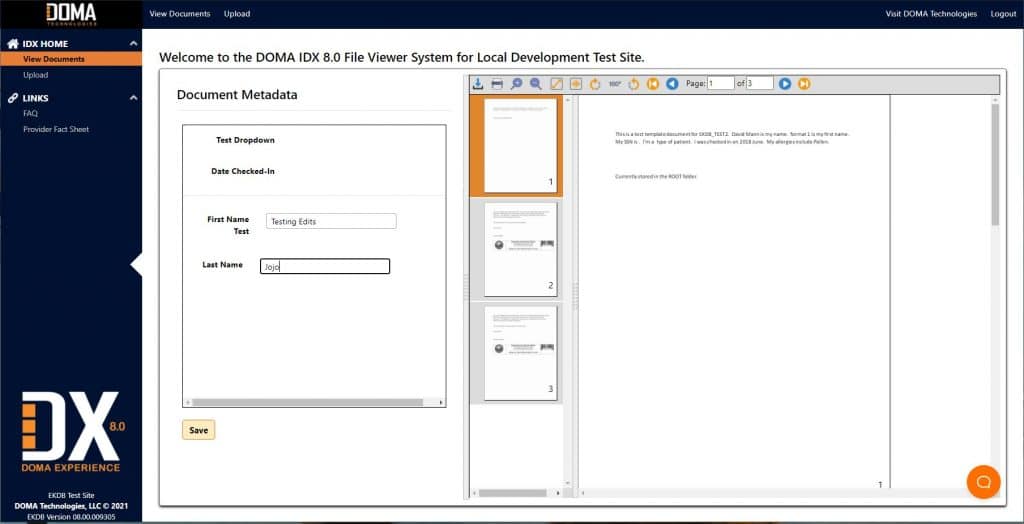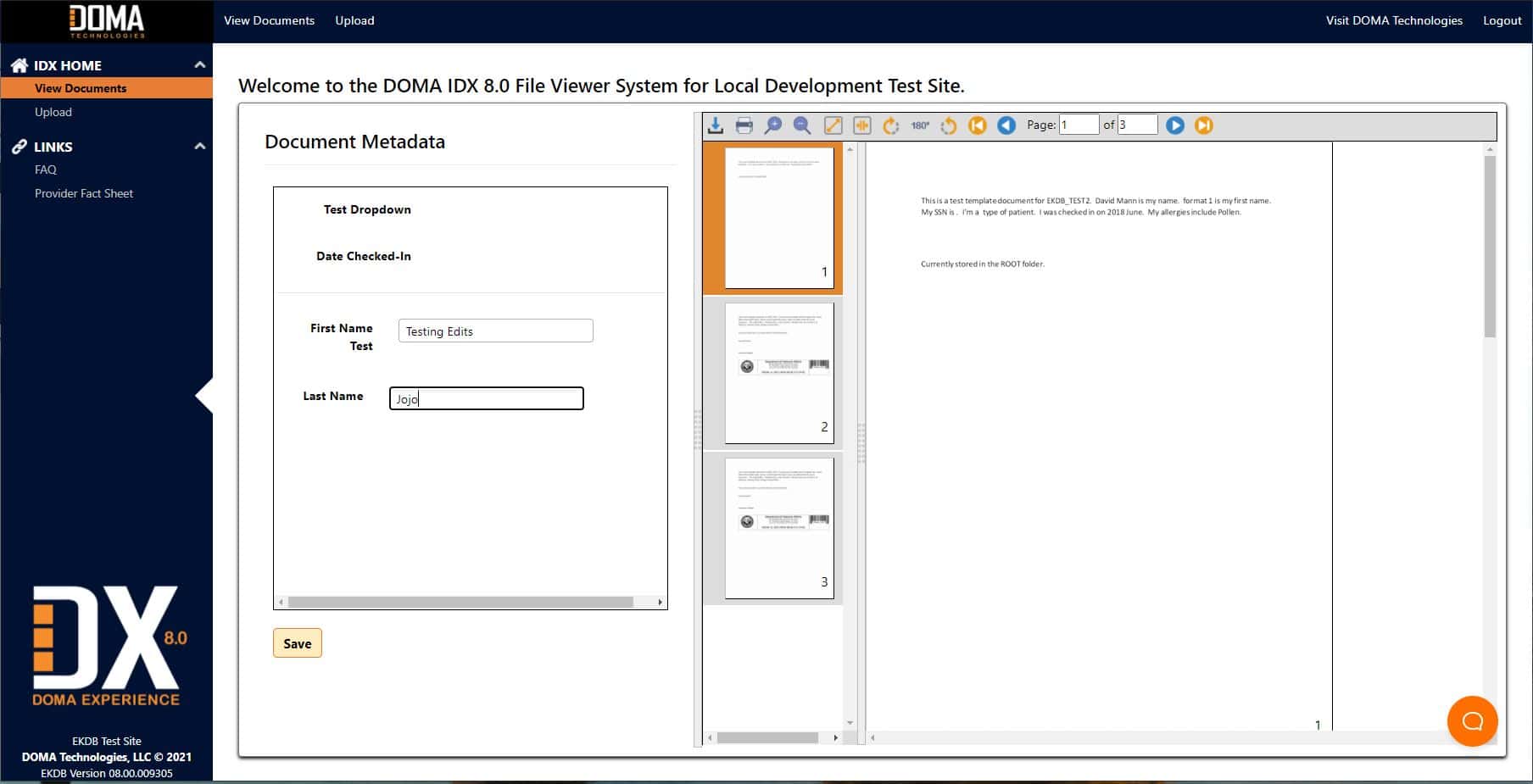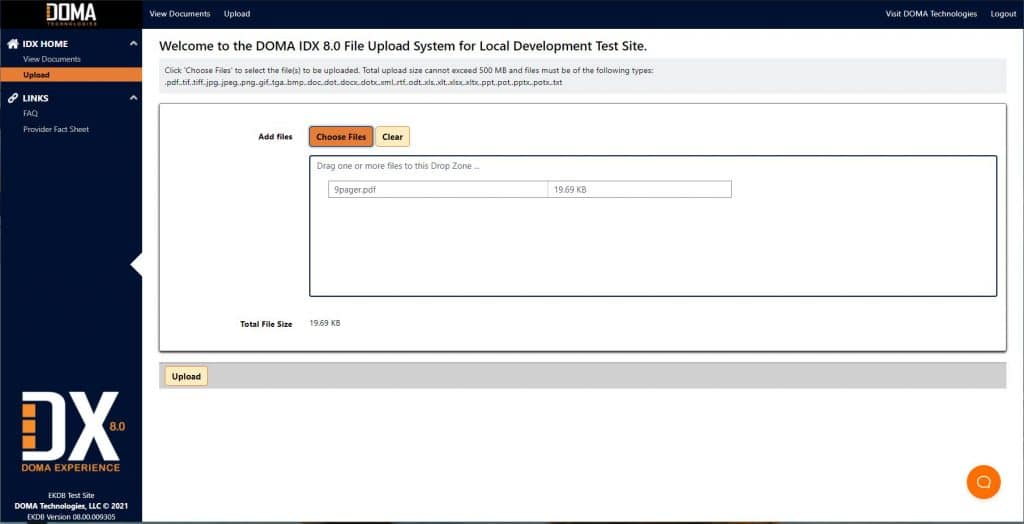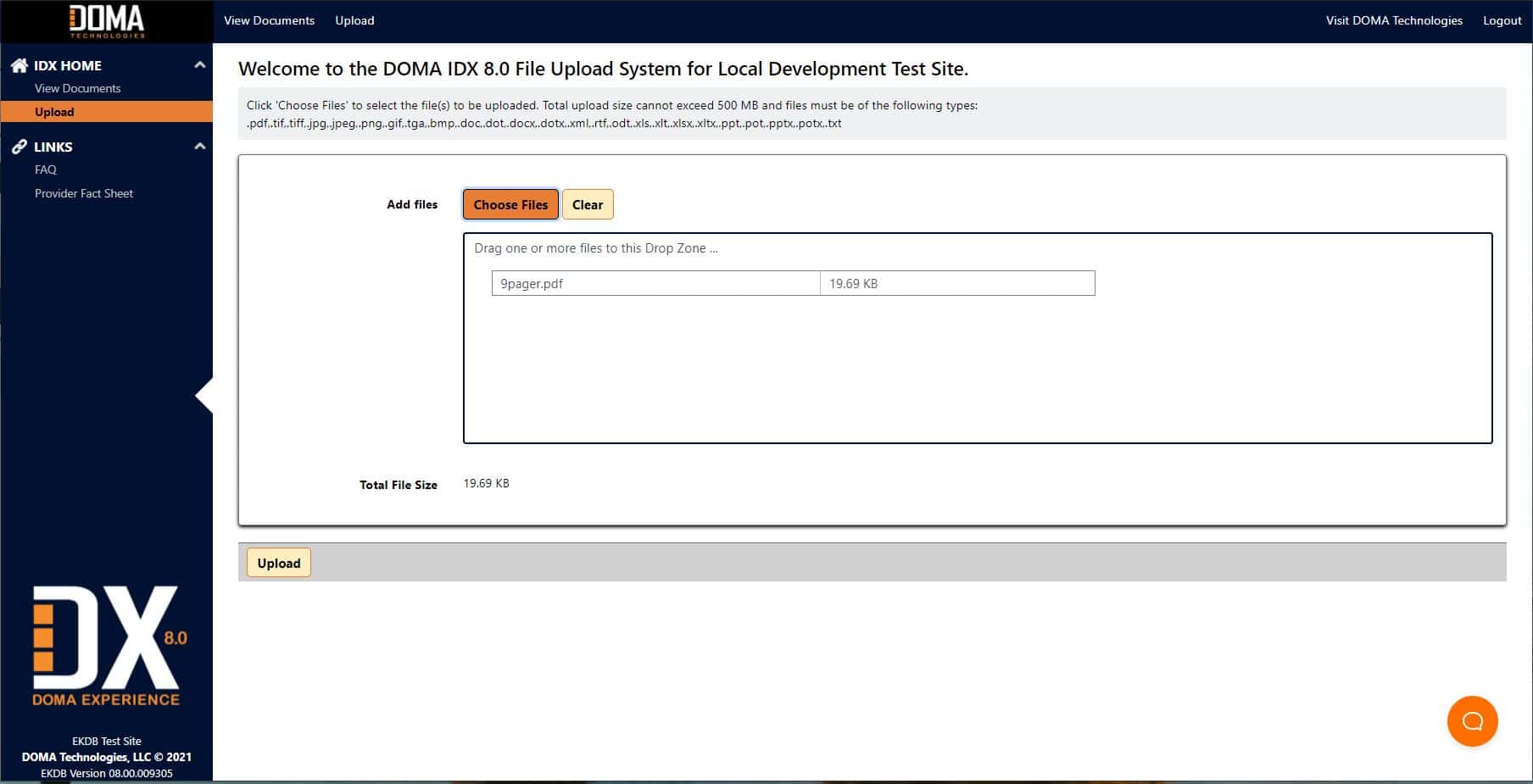 The IDX upload feature supports documents of a wide range of file types up to 500Mb in size. 
Use Cases:
IDX is a great way to work collaboratively with people outside of your organization. This solution may be especially helpful for collecting evidence for legal cases, updating patient records, or registering students at the beginning of the school year. The ability to collaborate through a secure portal allows you to expedite many processes by allowing you to skip manually uploading documents or transcribing information. 
Conclusion:
DOMA DX 8.0 is packed with new features, including IDX. These unique features are designed to work together to make your daily data and document workflow simple. To learn more about the features, check out DOMA's DX features page. 
Would you like to see a demo of IDX or learn more about the DX 8.0 rollout? You can join us for an informative webinar hosted by Cristina Burmeister. 
Get to Know DX 8.0 | Webinar
Thursday | July 15th | 11:00am EST

About DOMA-
Powered by Tech, Driven by People
DOMA Technologies (DOMA) is a software development and digital transformation company whose mission is to change customer lives by lightening their workload through faster and more targeted access to their data. Since 2000, our team of 200+ experts has helped businesses navigate all aspects of the digital world. We are a dedicated strategic partner for the federal government and private sector clients at every stage of their unique digital transformation journey.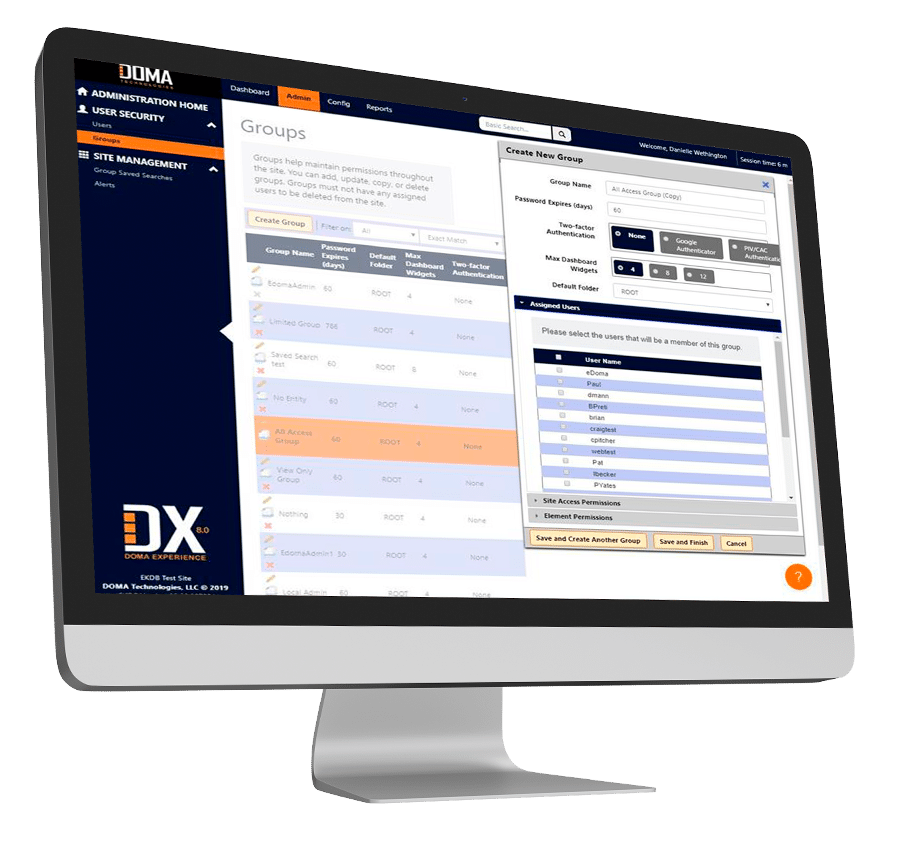 Learn more about everything that is launching with DOMA DX 8