Audits and Reporting for Document Management
Why is Being Able to Run Consistent Audits and Reporting important?
Documents and data are at the heart of so many business processes. I'm sure most people can relate to the frustration of keeping track of paper documents that get copied and shared over and over or (almost worse) emailed around the office ad nauseam. As content is changed or updated the document needs to be re-circulated resulting in a confusing mass of different versions. It's almost impossible to track or manage documents that are distributed this way. Not to mention the compliance risks this poses regarding documents that may contain proprietary or sensitive information. Digital document management can help eliminate many of the issues surrounding document collaboration. Specifically, they can ensure important information is centrally stored and that the latest version of a document is always being displayed.
However, there is one crucial advantage to using an electronic content management (ECM) system that often gets overlooked – document auditing and reporting.
What is Document Auditing and Reporting?
Within the context of a ECM system or Document Management Software auditing and reporting is the ability to look into how a document has been handled. In many software platforms this also applies to users, meaning you can keep an eye on how your team individually is accessing and completing tasks within your document repository. 
By running Audits and Reports you can:
Track document changes
See who has recently checked out a document
Check to see if any automated workflows you have set up are working properly
Track user creation to make sure any new users that have been created are legitimate
Check summaries of any uploads or downloads
At first it may not sound very compelling, but the ability to run consistent Audit and Reports allows your business to run more smoothly. Similarly, you can catch problems before they negatively affect your business.
How does this improve my business?
Better Business Processes:
The ability to run reports allows operations to see what exactly is going on within their organization. Upload, user, and workflow reports give managers the ability to see what everyone does on a daily/weekly/monthly basis and adjust operations accordingly. This oversight does not need to become micro-management, instead it can be used to fine-tune processes and establish how data travels within the organization's network. 
Improved Security:
In any industry, it is important to make sure you are abiding by any applicable compliance. Documents with sensitive information can be secured by limiting user access to those with the appropriate credentials. Additionally, with secure auditing and reporting your business is better protected against both intentional and negligent document tampering. No one likes to think about malicious insiders altering or misusing vital business information, but the threat is very real. Adding credentialed access and consistently running reports to look for suspicious activity can help you better protect your data.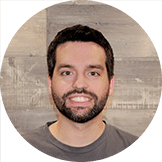 "Audit reports are a great way to get an overview of how your users are using DX8. As practically every action taken in the system is audited, the reports are helpful in tapping into any activity that's relevant to your needs."
Auditing and reporting is just one example of how digital technologies are changing the way we interact with information. Businesses are continuing to see the advantages of digital workflows in gathering, harnessing, and applying data. Ultimately, audits and reports are just one way in which we are getting more deeply connected to our business information. They guide the way we think about access and provide key data on what information is actually relevant to our business processes. 
Audits and Reporting in DOMA's DX Software
Audit Reports track the movement, access, and property changes of Documents, Entities, and Users. These Audit Reports cannot be altered, offering increased security.  There are several options to pick from when creating a report in order to track any organization-wide activity: 
Track user actions

 

Track system logins and logouts

 

Track document creation and editing

 

Track user creation

 
Reports allow quick access by Users to view activity in the Portal and customize the report criteria. Users have the ability to create reports that are specific to their site. You can Add, Edit or Delete, based on your permission level. 
There are five (5) Standard Reports that are built into every customer site:
User Upload Summary tracks the total number of documents/entities added and deleted, pages added and deleted, and pages checked in per user.
System Upload Summary tracks the number of documents and pages that come in through a backend process, such as fax in, barcode reader, and others.
System File Storage Summary tracks documents and pages through file sizes such as minimum file size, average file size, and the total file size of everything in a certain period.
Workflow Task Status Reports help Administrators keep track of the progress on workflows and their associated tasks.

These Reports

give the status of each task in a workflow that's been run over a certain period. It will tell you what's new, reopened, assigned, accepted, complete, or in error.
Workflow User Reports include a breakdown of how many tasks each user completed and what workflow they belong to.
Custom Reports: Beyond just the 5 Standard Reports above there are a few more involved reports such as SQL Reports. These reports can be set up according to your organization's unique needs. They target to address specific metrics or processes you want to keep an eye on.

About DOMA-
Powered by Tech, Driven by People
DOMA Technologies (DOMA) is a software development and digital transformation company whose mission is to change customer lives by lightening their workload through faster and more targeted access to their data. Since 2000, our team of 200+ experts has helped businesses navigate all aspects of the digital world. We are a dedicated strategic partner for the federal government and private sector clients at every stage of their unique digital transformation journey.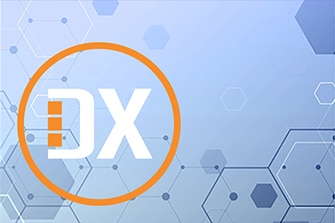 Learn more about DOMA's DX Software