DOMA Honors Veterans
and their Families
DOMA Technologies Honors Veterans Day with a New Installation.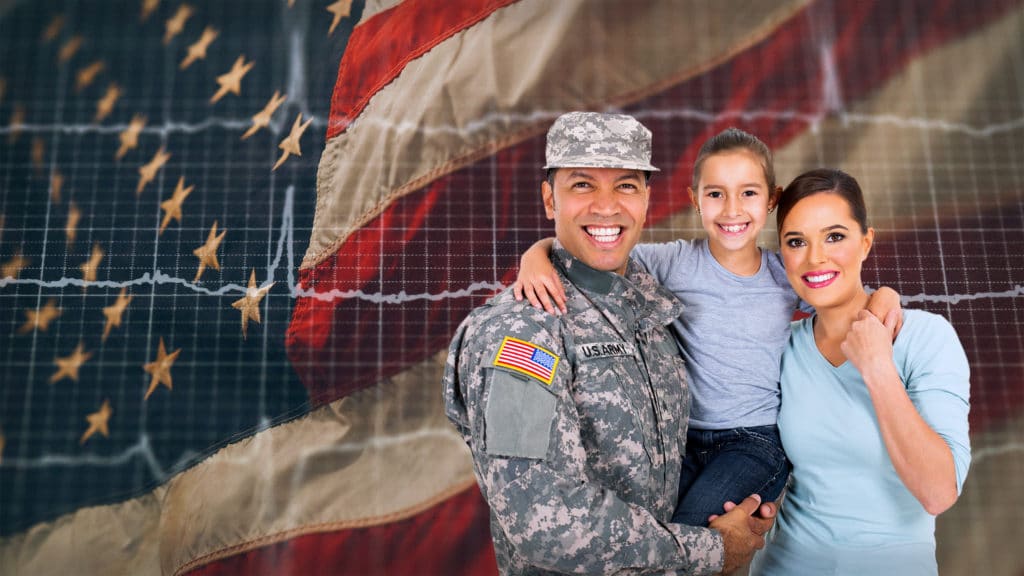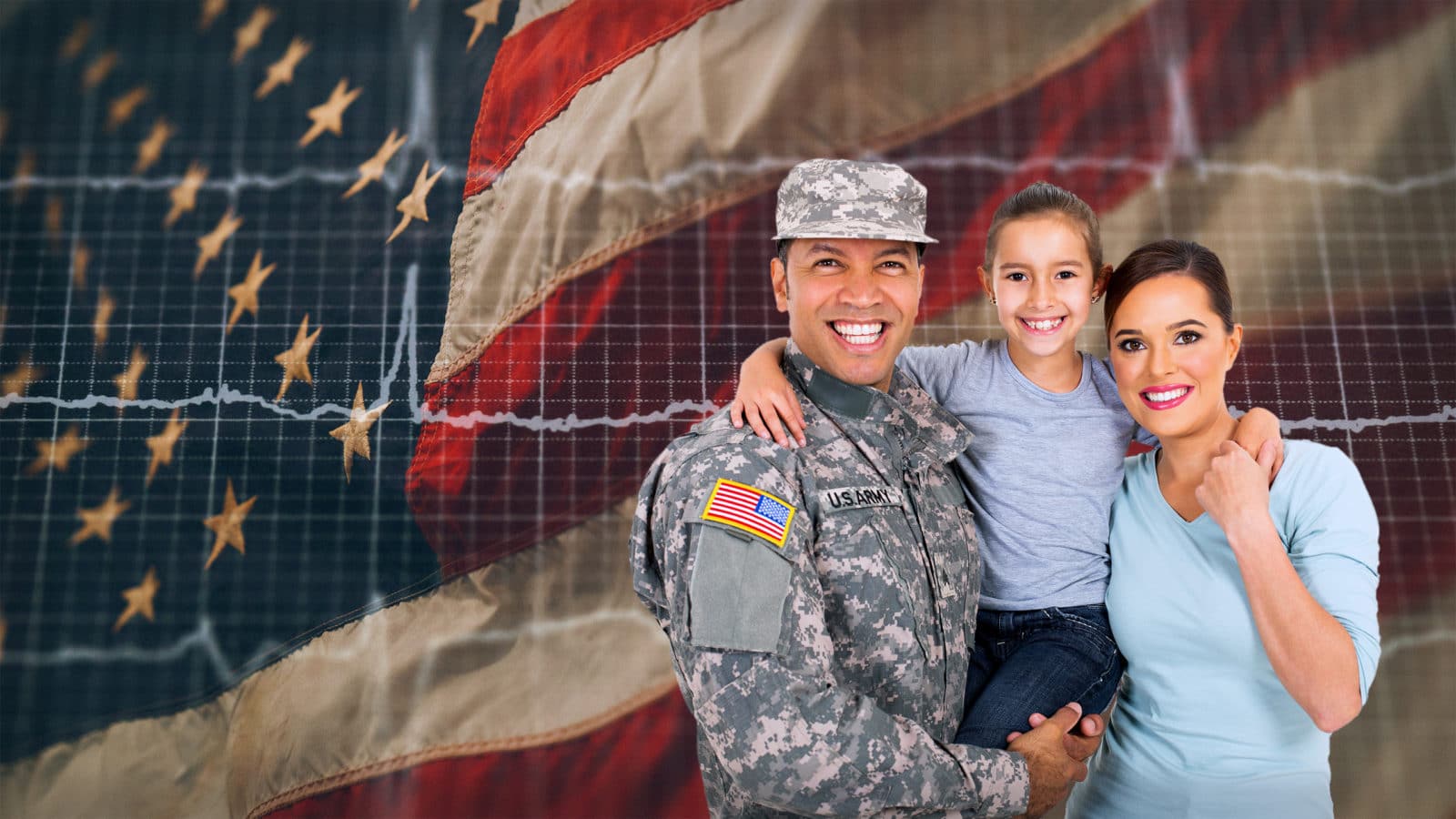 DOMA is proud to support veterans every day of the year through our Private Medical Records program. However, November offers the unique opportunity to celebrate those veterans who work at DOMA. In honor of Veterans Day this year DOMA has unveiled a special installation that features a handmade flag, the painting "Reflections" by Lee Teter, US Military emblems. And an arrangement of dog tags identifying veterans and the family of veterans who work at DOMA. Each part of the installation has a story to tell and the individual pieces are accompanied by plaques explaining their inclusion.
The DOMA Serves Wall:      
The American Flag – The American flag on display, a defining symbol of freedom, was produced using materials and labor sourced solely in the United States. From the domestically procured and dyed cotton to the precisely embroidered field of stars – this flag truly embodies "American Made".
These flags are handmade by North Bay Industries (NBI), an organization located in Rhonert Park, California. NBI is a non-profit organization dedicated to providing employment opportunities for people with disabilities.
Reflections by Lee Teter – This print from an original oil painting by Lee Teter has a unique story. The artist, inspired by those in his life who had faced the horrors of the Vietnam war, wanted to paint a tribute that immortalized their memories "in stone".  Teter knew from the start his painting had the potential to make millions of dollars because of how well it resonated with Vietnam veterans at its debut. Instead of leveraging its appeal for his own benefit, Teter donated the full reproduction rights of the painting to the Vietnam Veteran's Chapter 172 in Cumberland Maryland. For the past three decades, Chapter 172 has used proceeds from the painting to support veteran's programs.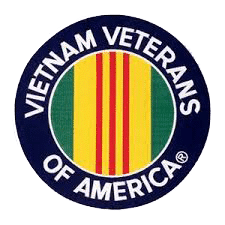 Chapter 172 Vietnam Veterans of America
"…Lee knew that he could never use this picture as a means of achieving wealth. He felt the experience it related was too important to exploit. When he remembered Bill Farrell and the small veterans' group he belonged to he decided he would give it to them. And so he did."
Chapter 172 Vietnam Veterans of America
DOMA Serves Installation – This installation features the names of all the DOMA employees who have served in the United States Military alongside those who are the spouses or children of veterans. Blue tags represent veterans, red features the spouses of veterans, and silver stand for the children of veterans. Each tag is filled out by a DOMA employee featuring both the veteran's name and their own.
Honoring our Veteran Team Members
After returning from their holiday, our military veteran employees were treated to a catered lunch and a ceremonial unveiling of the DOMA Serves wall. Each attendee was offered the opportunity to share stories, insights, or anecdotes from their service as well. This intimate reception was just a small token of appreciation for the service, leadership, and sacrifice our military veterans demonstrate every day at DOMA.
Beyond honoring our own Veterans at the office, DOMA Gives is partnering with Troopsters to send 100 military care packages.  The team hopes for DOMA to collect 200 items that will be included in the care packages. There are boxes available for the donations to be dropped off throughout DOMA.  All collections will be over on November 15th and November 16th DOMA employees will be putting together the care packages for Veterans.
To all of the past and present military. We at DOMA thank you for your service.

About DOMA-
Powered by Tech, Driven by People
DOMA Technologies (DOMA) is a software development and digital transformation company whose mission is to change customer lives by lightening their workload through faster and more targeted access to their data. Since 2000, our team of 200+ experts has helped businesses navigate all aspects of the digital world. We are a dedicated strategic partner for the federal government and private sector clients at every stage of their unique digital transformation journey.