Automated & Audio Redaction
How are They Important?
What is Redaction and how can it help?
The digital age has made documents and data more accessible to everyone around the world.  Unfortunately improved access to data has come with some struggles.  Making sure that no one's personal data can be shared without their consent can seem difficult, but there are also new tools that can be used to help accomplish this task. One of those tools is Automated Redaction, but what is redaction?
Redaction is when you censor any part of a document for the sake of security and compliance. There are many ways to redact a document or file, but traditionally redaction was done manually with a person redacting Personally Identifiable Information (PII) from a document or an audio transcription.  This manual method is very tedious and wastes valuable employee time that could be used more effectively on another task. Even worse is that manual redaction is not as consistent and opens your organization up to more errors, improper chain of custody, and other security issues.
How is Automated and Automated Audio Redaction different than Manual Redaction?
Automated Data Redaction
is a paperless solution that addresses all of the challenges of manual redaction, but without the manual work of an employee. Using advanced Optical Character Recognition (OCR) and 
Artificial Intelligence
 tools, documents can be strategically scrubbed of protected information.
Automated Audio Redaction:
Automated Audio Redaction is a solution for redacting an audio or video file during the transcription process. When a transcription tool is making the audio file into a text document it replaces any PII with a placeholder instead of the PII in question. This can be a very helpful tool in saving time for Healthcare providers that need to treat patients over the phone. 
Why is Automated Redaction Important?
Redaction is very important for protecting Personally Identifiable Information (PII), Protected Health Information (PHI), or Payment Card Industry Data (PCI). Organizations can incur heavy fines and customers will quickly lose trust if their information is not properly protected. Automated redaction can save you hours of manual labor and ensure better accuracy than manual redaction, helping to avoid those heavy fines.
Improved Public Access to Records Increases the Need for Redaction
It is important to keep sensitive data secure with the addition of new regulations such as the CCPA, GDPR, and others. For example:
The Freedom of Information Act (FOIA) has provided the public the right to request access to records from any federal agency.
Complying in a timely manner with records requests can be challenging when most documents need to be redacted before being released to the public.  
When do documents normally get redacted?
When a document needs to be redacted will depend on your industry. Redaction can be implemented at different times throughout a document's lifecycle.  For example:
When documents with customer data are being used for different things within your organization you may want to redact certain customer data upon receiving it.  That way when distributing that document to other departments the sensitive data will be protected. 
If there are documents with sensitive customer data being stored long term anywhere within your company it is important to make sure that sensitive data is redacted.  That way if that data is ever accessed down the line then no sensitive information can be found. Redaction is great for removing sensitive information regardless of where it is stored.
Some documents may only need to be redacted based on when they are released from your organization for distribution to another company or the public.
No matter when a document needs to be redacted it is important that the redaction is done accurately and properly.  Redacting your data can be done properly manually, but it can take a lot of time, and multiple people checking the same document to ensure confidential information stays confidential.  Adding automated redaction either as a fail-safe to double-check manual redaction, or to replace it can be a great option.  Automated redaction may be able to save you time and money while still maintaining accuracy.
Auto & Audio Redaction in DOMA's DX Software
How does DX Software use auto and audio redaction?
With DOMA's automated redaction tools you can:
Quickly comply with Release of Information Requests
Reduce the manual labor required to redact sensitive information while improving accuracy
Better enable public records access, while complying with privacy laws
Auto Redaction:
The document gets scanned with our Optical Character Recognition (OCR) tool to build a "text map" of what and where all the words are in the document.

Phrases or can be entered to be blocked. For example:

You could enter in a term such as "Term" which would redact all instances of "Term." This also works with a regular expression or regex(a character pattern).

Number sequences can be entered to be blocked. For example:

It can be set to redact any number sequences including numbers 0-1.

It can be set to notice specific number patterns such as a social security number (xxx-xx-xxxx) to redact.

When redacting on a form that is commonly used, as a tax form, DX Software can identify the actual regions on the form that should always be redacted.  If any text or symbols are detected in that region, they will get redacted.
Audio Redaction:
DX Software uses a transcription tool to produce a text transcription of audio and video files.

You can choose to set up audio redaction on many common types of  PII, such as:

Bank Account/Routing Number
Credit/Debit Card Number
Credit/Debit Card CVV Code
Credit/Debit Card Expiration Date
Credit/Debit Card PIN Number
Email Address
US Mailing Address
Name 
US Phone Number
Social Security Number

PII will be redacted in the transcription with a placeholder in its place.
DOMA can help customer's set up redaction based on their specific needs. A custom back end process is built to identify a document by type and redact the specified information using basic pattern recognition, keywords, and/or zonal cues. This allows the rapid processing of large volumes of information without the need to individually view and process each document manually. 

About DOMA-
Powered by Tech, Driven by People
DOMA Technologies (DOMA) is a software development and digital transformation company whose mission is to change customer lives by lightening their workload through faster and more targeted access to their data. Since 2000, our team of 200+ experts has helped businesses navigate all aspects of the digital world. We are a dedicated strategic partner for the federal government and private sector clients at every stage of their unique digital transformation journey.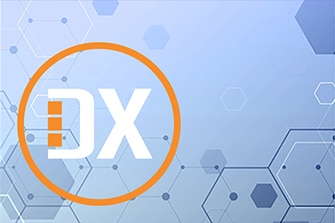 Learn more about DOMA's DX Software