How Can Digital Records Management Work for Higher Education?
How can Schools move forward in the digital age by utilizing records management?
Creating an environment where learning is fostered is the goal of every university and student success is ultimately achieved more easily if the school's administration functions smoothly. Taking some of the repetitive duties that administrators do daily and taking them digital can free up their time for more important duties. Moving all university documents and records digital makes accessing and utilizing the data easier for staff.
Moving records management into the digital age can be intimidating for many universities because of their unique challenges.
Schools have unique challenges associated with their day to day operations.
Massive backlogs for years of records taking up space.

 

Huge influxes of new student and administrative data every year.

 

Following 

FERPA

 Guidelines for the safety of student records.

 

Multiple types of records including student records, accounting documents, teachers' records, and building plans.

 

Records Requests financial aid organizations, alumni, and more.
The unique challenges that universities face makes digital records management beneficial in several ways
Keep Students' Personal Information and Data Secure
Federal Educational Rights and Privacy Act (FERPA) requires Colleges and Universities to adhere to laws protecting the privacy of student records. Therefore, it is important that universities inspire trust by protecting the private information of their students. Having records and documents hosted in a secure cloud repository that is monitored and updated by experts allows schools to be sure that those records are safe.  Depending on what Content Management Software that you choose you can also limit staff access to certain documents, redact information, adhere to retention guidelines, and enact other security measures. 
Free Up Space & Save Time Complying with Records Requests
With a large number of records trapped in storage, it can cost universities just to keep documents sitting around collecting dust. By removing these records and securely scanning them, according to FERPA guidelines, space that used to be filled with filing cabinets can be reallocated for use by staff or students. 
Another advantage of transferring records to digital is that it can reduce the amount of time it can take to comply with any records requests. Moving records into a digital repository that can be easily searched will save administrators valuable time in their day. 
Expedite HR Onboarding of Students
One of the best ways to organize documents for any organization is by using an Electronic Content Management Software (ECMS).  Using an ECMS can be especially useful for universities by expediting the onboarding process. Student onboarding can be a stressful and time-consuming process at the beginning of every year; with an ECMS Administrators can quickly capture new student data with online forms and create automated processes to cut down on time.
Automate the Billing Process
The billing process can be a complicated process with lots of small steps throughout that can be minimized by going digital.
Having records stored digitally means that documents can better be accessed for billing by:
Immediately access documents, therefore eliminating the need for administrators to physically copy, batch, and transport provider documents.
Facilitating faster cash posting by extracting data and linking to records.
An ECMS can be utilized to streamline the billing process by automating several billing processes, including:
Routing requisitions for approval and review
Sending charge forms to appropriate personnel for verification, coding, and billing input.
How can DOMA help with records management for Higher Education?
DOMA utilizes AWS tools and services to help higher education digitize and manage documents. The first step in helping to organize your records is our Secure Document Conversion process which takes your documents to digital. This process for digitizing student records follows FERPA guidelines/regulations making sure that your school stays compliant throughout the whole process. Taking your records digital saves your university valuable office/classroom space and employee time looking through paper files. 
Once your records are digital they can be stored in a highly secure cloud environment. Within the Cloud DOMA's DX Software is utilized to organize and make your student files and other documents easily accessible, searchable, and secure. Our experts can help you set up systems in which documents can be automatically routed to the correct recipients helping to eliminate tedious daily tasks for your administrators. 

About DOMA-
Powered by Tech, Driven by People
DOMA Technologies (DOMA) is a software development and digital transformation company whose mission is to change customer lives by lightening their workload through faster and more targeted access to their data. Since 2000, our team of 200+ experts has helped businesses navigate all aspects of the digital world. We are a dedicated strategic partner for the federal government and private sector clients at every stage of their unique digital transformation journey.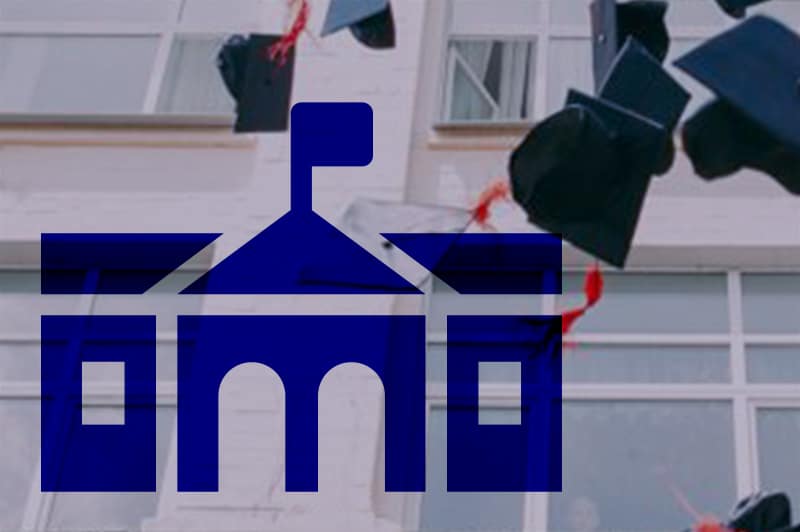 Learn more about DOMA's Education Solutions