Three Ways to Re-think Your Business in 2021​
Improving Your Business in the New Year
As always, the end of the year provides a perfect time for reflection. It goes without saying that 2020 has been a challenging year for many businesses. The need to adapt to accommodate the unexpected was more important than ever. Now that the year is drawing to a close it's important to being looking forward and taking stock of what your business has learned in 2020. You may find that some of the risks you took paid off or that a change in operations have opened up a new lane of business for your company. Even if that isn't the case and you're just beginning to emerge from survival mode, now is a great time to take a deeper look at four key areas within your organization and explore how you be proactive about improving them in 2021. 
1. Revisit Your Buyer's Journey
The buyer's journey is the process a customer goes through before making a decision on a purchase. Successfully capturing the attention of these curious potential buyers and converting them into customers is at the heart of growing your business. With buyers more skittish than ever about making big financial commitments, this requires an adaptive approach to both marketing and the way you deliver your product. Today's buyers are increasingly dependent on digital information when making a purchase decision. 90% of customers read an online review before visiting a business and 70% of buyers fully define their needs on their own before engaging with a sales representative. 
The Covid-19 crisis has completely changed the landscape for many industries. Concerns about virus transmission and shelter in place orders have required businesses to adapt quickly or risk closure. Many of the conferences and meetings that make up the lifeblood of the  B2B (business-to-business) sales process were put on hold or cancelled. Even B2C (business-to-consumer) businesses that were once almost entirely dependent on face to face interactions like restaurants are completely rethinking how they will interact with their customers moving forward. Contactless transactions, digital menus, and curbside pickup are likely here to stay for many.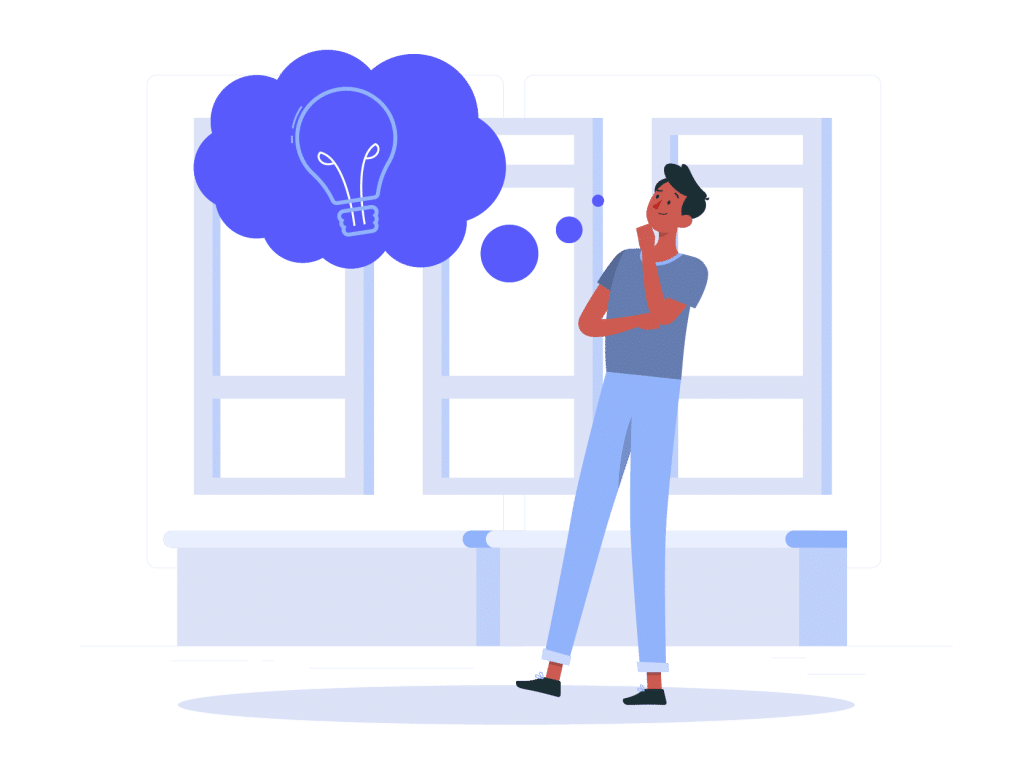 Social media is a powerful tool for building connections, sharing thought leadership, and building brand awareness. Do not underestimate these platforms which are often major components in the buyer journey


Help your customers make their buying decision on their own by providing ample resources that they can explore on their own.


Break down your buyer's journey into segments, Marketers have noted a 760% increase in revenue from segmented campaigns. Don't come on too strong – many buyers aren't ready for a sales pitch right away.


Put your buyers first. Take the time to gather metrics, to reach out and communicate with them, and to really explore their needs. Avoid generalizations; your buyer journey should reflect your target audience's buying habits.


Rethink "leads". Generating huge contact lists isn't effective if none of those customers are ready to have a conversation. Focus on identifying customers that are ready to buy, not just qualifying leads.

 
2. Increase Employee Engagement
When you take good care of your team they are equipped to drive your success. However, good employee engagement doesn't happen by accident, it starts with building a supportive culture and effective employee policies. Culture is about more than activities, it's about building an environment where employees can thrive. Some of your best ideas for moving forward may from your employees so foster an open dialogue that allows your team to feel heard.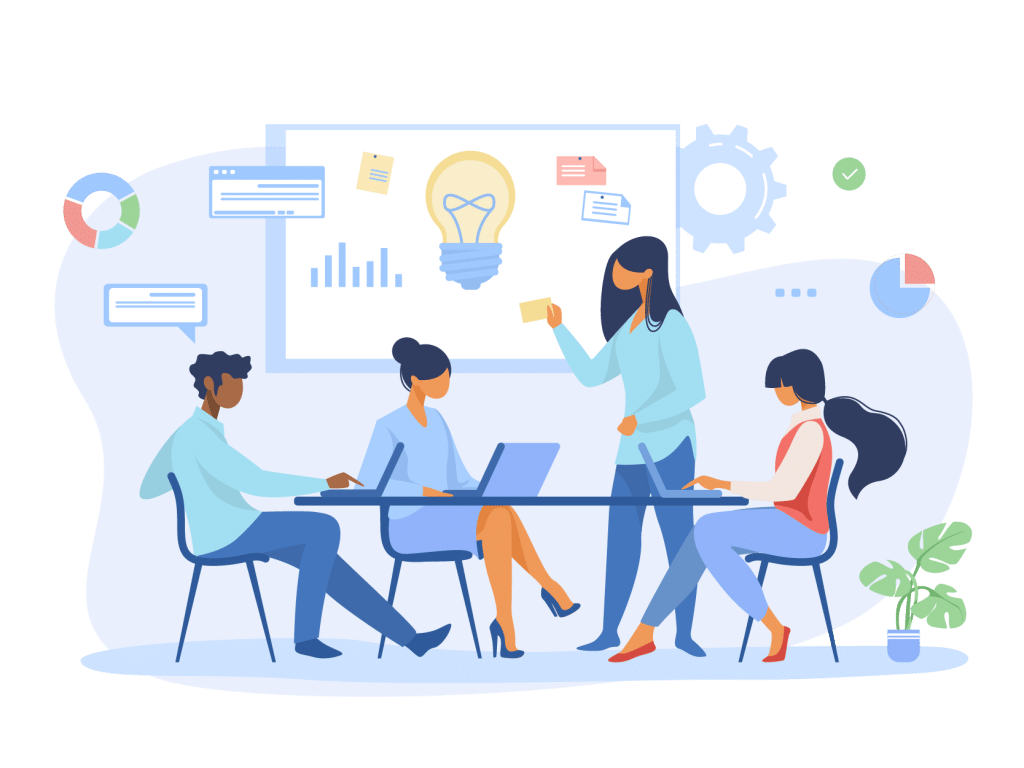 Communicate clearly and often – if you aren't talking about culture then people aren't thinking about it. Encourage meaningful interactions and discourse through Town Halls, events, and through the design of your building's break areas. 

Invest in training and bolster your team with education opportunities. Whether you have the finances to help your team take college courses or just additional internal training, expanding your team's skillset

Offer more digital resources – Your employees likely depend on a variety of digital platforms to communicate and collaborate. Have you taken the time to re-visit some of these platforms and ensure they are actually effective? Is your HR portal easy to navigate? What about your finance system or time cards? Consider incorporating better online training, metrics tracking, and task support platforms to make their day-to-day easier.

Allow Honest Feedback – if there is no way for your employees to share their feelings and ideas you will struggle to build a culture that fits their needs. Find ways to allow your team to share their thoughts with leadership and act on what you learn. Trust is built from action, not empty promises. 
3. Revitalize Your Brand's Image
Crisis can be a catalyst for transformation. Now may be the perfect time to dig deep and think about what your company really stands for. Whether it's revealing a new brand style, taking a dive into a new product or service offering, or just changing the way you operate, 2021 is the perfect year to take some risks and shake things up. You may find that new needs in your customer base can lead to new business opportunities. While a brand new logo or ad campaign may be a part of re-branding your businesses the core of improving your brand lies in building trust with your customers. You can build trust through compassion, transparency, and good communication.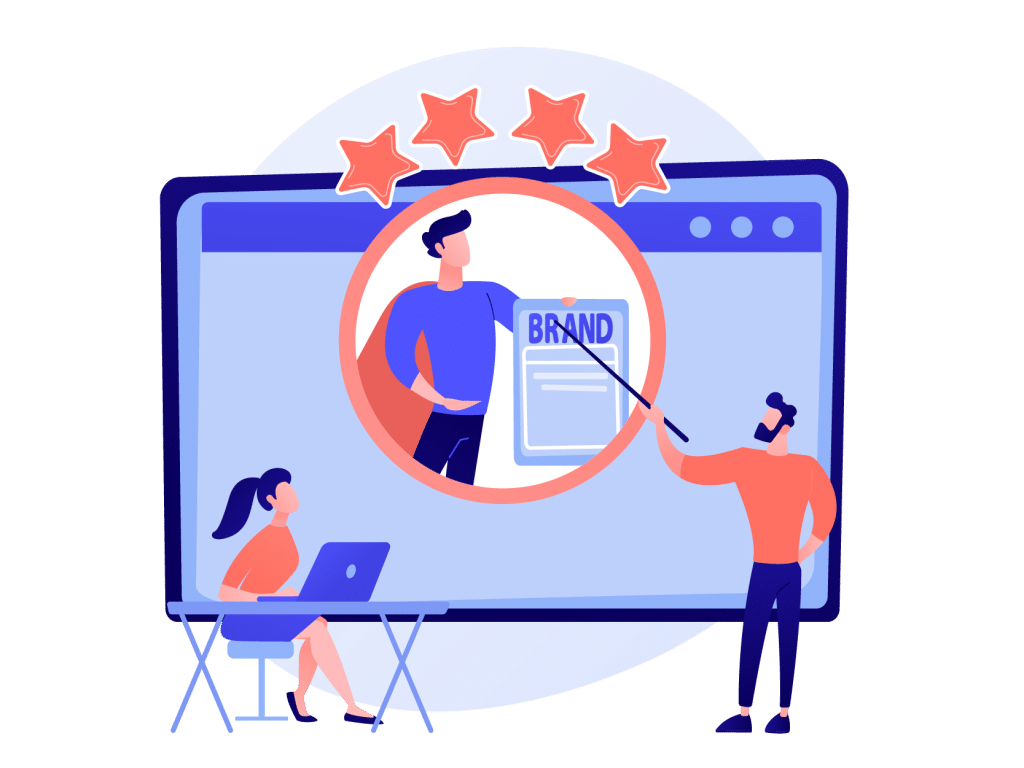 Focus on Reputation – A large part of your brand image is the trust you build with your customers. Take the time to interact with them, address their concerns, and follow up on their services/products. Garnering positive reviews and testimonials is an excellent way to grow your business as new customers often look to past performance when making a buying decision. 

Act with Compassion – This is just generally good advice, but there has never been a better time to reach out and show your concern for your customers and community. We can't promise this will lead to new revenue, but charitable outreach and offering more flexibility and compassion for your customers and employees will reap rewards in trust and loyalty. 

Become a Thought Leader – Positioning yourself as a primary source for information in your industry is a sure way to attract customers. This is often easier said than done, but don't be afraid to share a few of your secrets to success through informative articles, interviews, and video content. 
Put the Customer First – It's ironic that putting people over profits can sometimes actually lead to more profits. Consumers are more informed than ever thanks to the internet, so building a reputation for customer-focused policies and procedures can go a long way in building trust. Take the time to learn your customer's needs (by asking them!) and then put policies and products into place that help address them. That's certainly easier said than done, but it's worth doing even when if it's challenging. 
DOMA is hard at work taking our own advice. 2020 has been a challenging year for many, but DOMA is grateful that we have been able to navigate the last 12 months without any Covid-19 related layoffs. We have focused on keeping our team on track and employed through these difficult times. In 2020 we helped our customers navigate their changing needs by incorporating new remote work technologies and services like digital mailroom and a mobile forms app. Our goals for 2021 are to improve our customer's onboarding process even further and obtain better feedback in order to refine our lines of service. We are here to help your team with the digital initiatives it needs to thrives in 2021. 

About DOMA-
Powered by Tech, Driven by People
DOMA Technologies (DOMA) is a software development and digital transformation company whose mission is to change customer lives by lightening their workload through faster and more targeted access to their data. Since 2000, our team of 200+ experts has helped businesses navigate all aspects of the digital world. We are a dedicated strategic partner for the federal government and private sector clients at every stage of their unique digital transformation journey.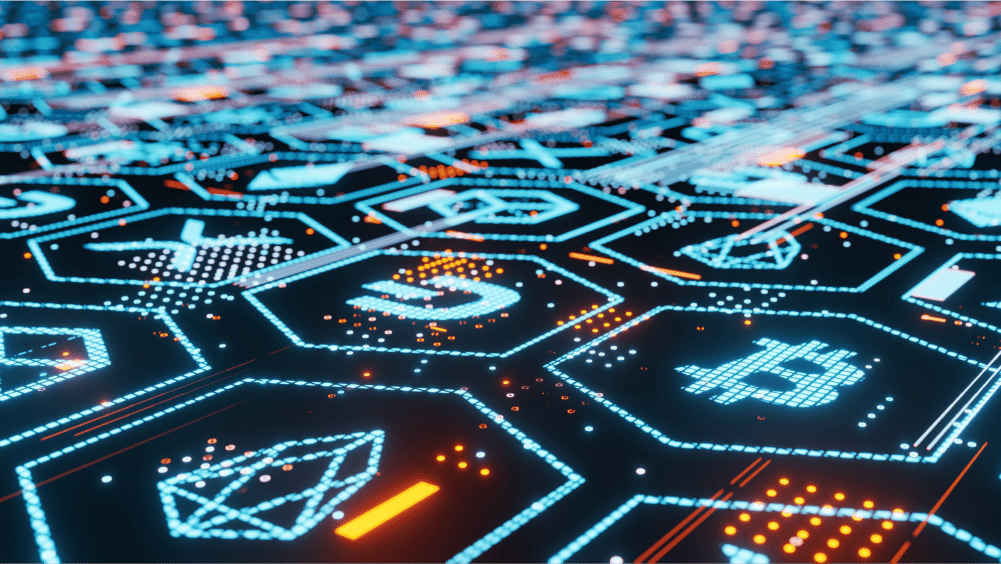 Learn more about DOMA's Digital Transformation Solutions