Making the Most of your Modernization Budget
Should our company focus on Cloud or Digital Services?
When you're looking to modernize, making the most of your budget is a matter of investing wisely. This means prioritizing the tools, technologies, and initiatives that will make the biggest impact. This is certainly easier said than done because digital transformation solutions are diverse and cover many areas of business. 
A good place to begin is to determine whether you would like to invest in cloud services or digital services. These two branches of digital transformation are common starting points for many companies and encompass a wide range of business solutions. In reality, this isn't a matter of "either-or", you will want to strike a balance between the two. Comparing and contrasting these focus areas will help you determine which of the two is next in your digital transformation, not which is better. 
In order to compare them, it's key to understand how these two sets of services differ, and then define what specific initiatives fall under each category:
Content Digitization (Scanning & Conversion)

Data Extraction & Redaction

Data Visualization

Digital Mailroom
Definitions vary, but for the purpose of this blog, we will define digital services as the electronic delivery of data and content, typically using automation. Perhaps more telling, the goal of digital services is to make business information more transparent, make processes more efficient, and make data more valuable/useful. There is certainly some overlap with Cloud services, in fact, many digital services are delivered using cloud tools, but in the context of this article, they are more narrow in scope. Digital services often tackle more finite problems like back-filed paper documents or the analysis and visualization of specific datasets.
Data Backup and Storage

Infrastructure as a Service (IaaS)

Platform as a Services (PaaS)

Software as a Service (SaaS)

Machine Learning & Artificial Intelligence
Cloud solutions are on-demand infrastructure, platforms, or applications provided by a third party such as Amazon Web Services (AWS). With cloud solutions, you leverage established digital tools and infrastructure in a scalable, online environment. Cloud solutions can be delivered within a variety of service structures, the most common being Infrastructure-as-a-Service (IaaS), Platform-as-a-Service (PaaS), and Software-as-a-Service (SaaS). You can learn more about these service models here but these three models are essentially defined by how much of the solution is managed by the customer and how much is managed by the provider. A SaaS solution is the easiest to deploy/learn but the least flexible and an IaaS solution is the most configurable but requires more expertise from the customer.  
Where do I Start?
The services you choose have everything to do with your individual goals and where you are on your modernization journey. Every company will have a different roadmap based on its priorities. This can make getting started to seem like a daunting task. Comparing and contrasting the benefits and challenges of implementing digital services and cloud solutions can bring some clarity.
Many digital service projects are non-recurring, making them a good choice when you have unallocated capital that may not be available in the future. For example, if you are a state or local government hoping to take advantage of the non-recurring funds offered by the American Rescue Plan Act, then digital services might be a good choice. 
Projects are faster to implement
Immediate Impact
Sets the Stage for Future Modernization Projects
Automation re-allocates human labor to more critical tasks
Improves information access & insight
See results in weeks to months
Generally lower cost and risk
Ongoing maintenance to continue seeing benefits – for example scanning your documents is only effective long term if you also implement a paper-lite strategy.
Smaller Scope – While highly effective, digital services are typically more targeted in their results when compared to the enterprise-wide impact of the Cloud.
Cloud solutions are key to establishing future adaptability. By migrating your workloads and data to the Cloud, you can minimize onsite storage and infrastructure investments. Likewise, because the Cloud is constantly evolving, you can take advantage of new technologies more quickly. 
Improved agility
Quickly scalable once established
Long-term benefits delivered for years and beyond
Improves competitive edge
See results in months to years
Reduces need for on-site digital infrastructure
Improves collaboration by centralizing and securing applications, data, and other business systems
Difficult to Implement a full cloud migration is not a simple undertaking. It requires a lot of planning and initial resource allocation.  
High Level of Expertise required – Cloud solutions are definitely not DIY and choosing the right provider and partner is essential.
Ongoing Cost – Cloud solutions are typically the pay as you go model, meaning that you will need to factor that into beginning a cloud project and balance it against other savings
Striking a Balance
As you define your modernization strategy, you will probably piece together elements that include both digital and cloud solutions. In many ways, digital solutions set the stage for more advanced cloud initiatives. For example, migrating your data to the Cloud to take advantage of improved compliance and disaster recovery first requires that your data exists in a digital format. Thus document conversion is the logical first step. 
DOMA can help your organization strategize and onboard the services you need to modernize within your budget. Learn more about how we can help you find balance in modernization in an upcoming webinar. 

About DOMA-
Powered by Tech, Driven by People
DOMA Technologies (DOMA) is a software development and digital transformation company whose mission is to change customer lives by lightening their workload through faster and more targeted access to their data. Since 2000, our team of 200+ experts has helped businesses navigate all aspects of the digital world. We are a dedicated strategic partner for the federal government and private sector clients at every stage of their unique digital transformation journey.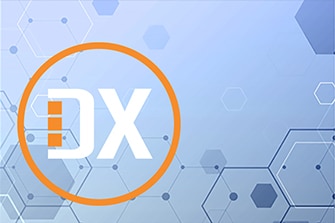 Learn more about DOMA's Automated Workflows