Understanding Your Paper Footprint
Do you want to go greener, but you don't know where to start? Figure out your paper footprint
The Environmental Impact of Paper:
Much like a carbon footprint, a paper footprint impacts both the environment and your bottom line. Indeed, 40% of the world's industrial logging goes towards the manufacture of paper. (1) Every sheet of paper comes with the hidden tax of water and air pollution, greenhouse gas emissions, and toxic byproducts from the bleaching process. At every stage, paper has a negative impact on the environment.
No one can deny that paper is a necessary part of doing business, however, the environmental impact makes every sheet precious. Minimizing paper use to when it's essential can lead to big savings for both your business and the planet.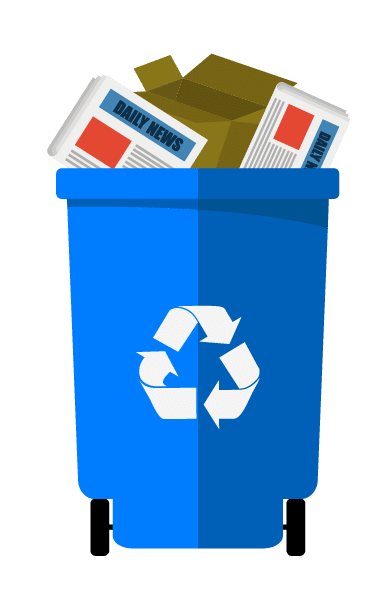 From a global perspective, 1 out of every 5 pieces of mail that are delivered will be considered junk mail by its recipient.
An average office worker uses 10,000 sheets of paper a year
45% of the paper printed in offices ends up trashed by the end of the day
 The average filing cabinet can hold 20k pages and takes up 17 square feet of office space
Every 500 sheets of paper equate to 4.49 lbs of CO2 emissions
The Business Impact of Paper:
Considering the statistics above, if your business kept and filed the other 55% of the paper that doesn't get trashed every day, each office worker would fill a 24" file drawer annually, produce 89.8 lbs in carbon, and spend up to 260 working hours a year searching through all those paper documents (2).
If you scale this idea up, a moderately sized office of 30 employees would fill 8-9 vertical filing cabinets, trash 135,000 sheets of paper, and lose over 136 square feet of valuable office space every year to paper filing cabinets. Additionally, if each of those employees spent just 15 minutes a day searching through paper files, that would add up to about 1,950 working hours. Those hours spent rifling through paper could cost you tens of thousands of dollars. Over time all of this adds up, and as time goes on it becomes even harder to break the cycle. Ultimately, the cost to store and manage paper can be measured not only in dollars and cents but in wasted labor, lost space, and environmental impact.
Seeking Change:
It can be easy to let paper waste get away from you. Prioritizing digital communications, printing double-sided, and recycling can help offset some of the negative impacts. Still, without an effective alternative for sharing, storing, and accessing information it may be almost impossible to reduce your paper footprint longterm. 
Digital document management can be one answer. A digitally-focused green content management strategy might include initiatives like:
Transitioning to Digital Form Taking
Eliminating Paper Billing Wherever possible
Using Digital Documents or Screen Sharing during Meetings instead of Printing Paper Copies
Printing Double-Sided When Possible, and Recycling Used Paper
Employing an Electronic Content Management Platform to make Documents Accessible Organization-Wide

 
 Implementing just one or two of these strategies can make a big impact. Explore this concept further by checking out how digital transformation can help you go green with
this blog
.

About DOMA-
Powered by Tech, Driven by People
DOMA Technologies (DOMA) is a software development and digital transformation company whose mission is to change customer lives by lightening their workload through faster and more targeted access to their data. Since 2000, our team of 200+ experts has helped businesses navigate all aspects of the digital world. We are a dedicated strategic partner for the federal government and private sector clients at every stage of their unique digital transformation journey.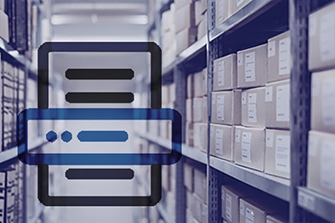 Learn more about DOMA's Document Scanning Solutions