How Are People an Important Part of Maintaining Compliance?
How can people's actions affect compliance?
In today's digital world security and compliance is increasingly important.  With many companies splitting their workforce between the office and remote work it is even more important to consider the effect your employees' individual actions can have on compliance.
What is Compliance?
When talking about business Compliance generally refers to how your organization adheres to the standards that are set out for your business by your industry or the government. There are many Rules and Regulations for the safety of not only your organization but also your customers.  Depending on your industry these rules can include:
Many of these compliance rules dictate how organizations should handle customer sensitive information and how it's presented. Rightfully a lot of organizations believe the security of their technology is the most important part of achieving compliance, but without proper employee training, compliance is impossible to achieve.  How your employees behave and interact with customer data can be just as important when trying to keep company data safe.
Here are just a few examples of security and compliance breaches that can be caused by human error. An employee could:
Allow a person to enter a secure facility behind them without checking their badge or having them scan in.
Leave a work computer open and unattended.
Not recognize and click on malicious email links that open up your system to attack.
Improperly dispose of hardware and files that contain important information.
Connect to an unsecured server.
Download and use outdated software with security vulnerabilities.
The good news is that despite all the ways that human error can affect compliance there are simple steps that can be taken to stop it.
Avoiding human error when it comes to compliance within your company can start with 3 steps:
Find out what rules you are required to be compliant with within your industry.
Figure out how human error can affect the rules you must comply with.
Put a strategy in place to achieve compliance that takes both technology and employee practices into account.
The most proactive step that your organization can take when dealing with human error and compliance is to arm your employees with knowledge. A solid training strategy can make all the difference by informing employees of best practices. Training will look different depending on your industry, but certain aspects will be constant throughout most organizations. Here are some basic guidelines that can be a good start when deciding how to implement training within your organization.
Combating Human Error with Consistent Training
Knowledge is power: Annual training gives employees the knowledge to be proactive about being compliant.
Role-specific Training: Put extra training in place for departments that have specific compliance challenges.
Compliance Checklist: Creating a compliance checklist for complicated procedures that must be followed makes it easier for employees to remain compliant.
Informed IT Department: A well informed IT department is crucial to back up the training by helping employees use technology securely.
Having a Compliance Expert on Staff: They can advise you on compliance best practices and hold other employees accountable.
Putting these steps into place can help curb the effect of human error on your organization's compliance. This doesn't mean you should ignore compliance in the technology and services you use, but that you should enhance them with practices to curb human error as well.
Working at home and compliance?
Remote work comes with its challenges, including human error and compliance when working from home.  When working from home it is easy for employees to forget that they need to protect company information by ensuring they are following secure work protocols.  Depending on your organization the steps your employees need to follow when working from home may differ.
How can you make sure employees work from home safely? Make sure they know:
Any safety protocols and that they have the ability to ask IT for help if they are unsure of best practices.
To keep devices they use for work separate from what they use for personal purposes (where possible provide employees with a designated work device that has been set up for them).
If working on a personal wifi network use a VPN that has been company approved.
Adhere to password and login best practices (using Multi-Factor Authentication wherever possible).
If they have to leave their home office set up while working they should lock down their devices.
To check that the software they are using is up to date and secure.
Even though working at home can seem like a challenge for maintaining compliance, having a unified strategy in place can help keep your organization ahead of the curve. 
How does DOMA deal with human error and compliance?
DOMA Technologies takes compliance very seriously in all aspects of how we operate. We know how important compliance is to our customers and take many precautions to make sure we are upholding Security and Compliance at DOMA.
All of our employees go through cybersecurity training to enforce company-wide security and compliance. This training gets updated whenever there is a new protocol and every employee must complete it annually. We don't just make sure our employees are being compliant, we also look out for our customers. When dealing with our customers' documents we ensure they are carefully tracked and their information never falls into the wrong hands. All processing of data at DOMA takes place within Amazon Web Services' (AWS) a highly secure cloud environment. Our DX Software can help you stay compliant by allowing you full control of how your data is accessed.

About DOMA-
Powered by Tech, Driven by People
DOMA Technologies (DOMA) is a software development and digital transformation company whose mission is to change customer lives by lightening their workload through faster and more targeted access to their data. Since 2000, our team of 200+ experts has helped businesses navigate all aspects of the digital world. We are a dedicated strategic partner for the federal government and private sector clients at every stage of their unique digital transformation journey.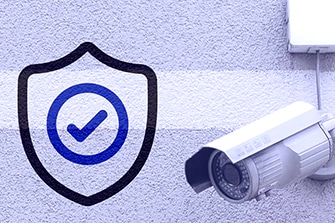 Learn more about Security & Compliance at DOMA