Responsible Healthcare Management in the Digital World
How can going digital improve Healthcare Management and is it safe?
Medical professionals are constantly putting their patients first, making sure they get potentially life-saving treatment. Doctors and nurses work long hours, risk their health, and expose themselves to stress daily. They spend their careers trying to effectively treat and take care of their patients. To provide this care they sometimes have to spend their valuable time filling out paperwork that facilitates that care.
Converting medical records to digital can make paperwork quicker to digest; thereby freeing up valuable time so medical professionals can get back to doing what they do best: helping people.
Even the best medical professionals can't provide efficient care without instant, secure access to patient records. Efficiency in care can be improved with the ability to access and share information digitally. Transferring records to digital can raise concerns over the safety of Patient Health Information (PHI) and whether it is necessary to access information digitally.
Why go digital? The Benefit of Electronic Health Records
Providing great healthcare is ultimately about serving people. However, navigating mountains of paperwork or the complex claims and revenue cycle process can distract from what really matters – the patient. Having medical records accessible between doctors in a healthcare system allows for quicker and more efficient patient care. Proper medical records management can streamline many of the processes for Hospitals, Physicians Offices, and Managed Care Providers.
Having access to patient history digitally can help medical professionals do their jobs easier, including:
Updating patient records with changes immediately so nothing gets missed.
Billing between hospitals and patients accurately without having to rely on physical mail.
Allowing doctors to quickly file accurate insurance claims and get patients the care that they need.
Is it Safe? Following HIPAA While Going Digital
Medical Professionals first concern is always their patients safety, so of course when going digital it should be no different. While converting medical records to digital it is important to keep the Health Insurance Portability and Accountability Act (HIPAA) in mind.  Secure protection of PHI is critical to comply with HIPAA privacy and security standards.
To achieve compliance while responsibly processing health data it is important to keep these 3 things in mind:
Safely Transitioning Physical Files: When transferring files by scanning it's important to make sure whatever service you are using is compliant with HIPAA standards.
Confirm Digital Storage Security: Once your files are transferred to digital where are they going to be held? Electronic Records should be stored in a HIPAA Compliant Cloud Repository or a private server.
Safe & Effective Electronic Content Management: In order to retrieve data safely and easily it should be housed in a HIPAA compliant central repository like an Electronic Content Management (ECM) Platform. This data can be recalled easily via an integration with your preferred Electronic Medical/Health Records (EMR or EHR) software
Safely Releasing Files: Some ECM Platforms will allow you the ability to set up Automatic Redaction which will help you safeguard important information.  This can help ensure that when submitting patient information to providers for insurance claims only the necessary information is shared.
How DOMA can help with Electronic Record Management?
DOMA's healthcare information services include records management, medical records outreach, and revenue cycle management. One of the common challenges we help hospitals, private practices, labs, surgery centers, and home health agencies tackle is digitizing their paper records. We can digitize records of any type and migrate already electronic records to a centralized cloud repository including:
Patient Records
Medical Billing & EOBs
EKGs & X-Rays
Microfilm & Microfiche
Hand Written Paperwork
Bound or Fragile Documents
Large Format Charts or Plans
With HIPAA compliant digitization, DOMA can convert medical files, lab reports, and billing documentation into fully searchable digital documents that are securely stored in the cloud for instant access. Once your records are converted DOMA's DX software allows you to store historical records in a HIPAA compliant cloud repository. This data can be recalled easily via an integration with your preferred Electronic Medical/Health Records (EMR or EHR) software. 

About DOMA-
Powered by Tech, Driven by People
DOMA Technologies (DOMA) is a software development and digital transformation company whose mission is to change customer lives by lightening their workload through faster and more targeted access to their data. Since 2000, our team of 200+ experts has helped businesses navigate all aspects of the digital world. We are a dedicated strategic partner for the federal government and private sector clients at every stage of their unique digital transformation journey.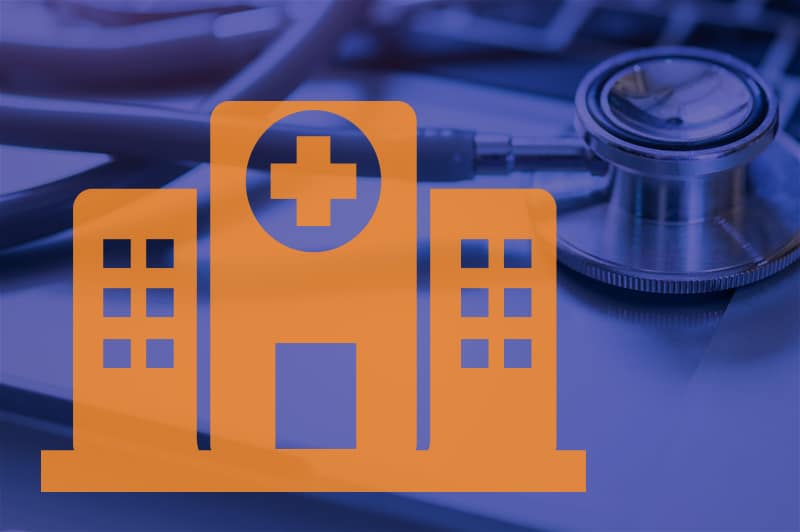 Learn more about how DOMA can move Healthcare forward in the Digital Age