3 Ways Artificial Intelligence is Important for Document Conversion?
What is AI Technology and why should it be used during document conversion?
When you think of document scanning and conversion AI is probably not the first technology that comes to mind. Despite being overlooked in document scanning, AI can be extremely important in setting up your converted documents for effective future use.
Let's learn a little more about AI:
Artificial intelligence (AI) encompasses any technology designed to learn and/or make reasoned choices. Unlike cognitive computing, the goal of AI Technologies is not to truly simulate human thought, but instead to find patterns within data, reveal hidden information, and to automate complex processes.
How can AI be utilized for document scanning?
AI can help identify, sort, and inter-relate documents. Automated data extraction can use a combination of optical character recognition (OCR) and AI to extract content without losing context. This means that you can target the exact data you're looking for across different types of documents once they are converted to digital. 
3 Ways AI can be Utilized with Scanned Documents:
Identify
AI can allow us to identify specific information in documents without the need for a manual review of every file.
Sort
After locating information AI can be used to group documents by type. This allows you to compare similar pieces of content and explore connected data.
Inter-relate
AI facilitates the use of converted documents in multiple ways, including inter-relating them, making documents easier to run workflows on.
Not all document scanning services are created equally. The use of AI during the document conversion process can make all the difference. AI allows for the utilization of your data sooner down the line in your journey towards a Digital Transformation.
DOMA is committed to utilizing the newest technology to provide our customers with innovative solutions that help them reach their digital transformation goals. There are several ways that artificial intelligence tools harmonize with our solutions, most notably Document Organization & Storage. When scanning documents and/or storing them within the DOMA DX content management system it's important that you find what you're looking for. Advanced search features are helpful, but correctly organizing your files at ingest will get you started on the right foot. AI can help identify, sort, and inter-relate documents. This allows you to compare similar pieces of content and explore connected data. At the same time, automated workflows can flag documents that require special attention and notify specific users. DOMA can harmonize with AI in many of our processes, including Data Extraction, Document Redaction, and Business Intelligence.

About DOMA-
Powered by Tech, Driven by People
DOMA Technologies (DOMA) is a software development and digital transformation company whose mission is to change customer lives by lightening their workload through faster and more targeted access to their data. Since 2000, our team of 200+ experts has helped businesses navigate all aspects of the digital world. We are a dedicated strategic partner for the federal government and private sector clients at every stage of their unique digital transformation journey.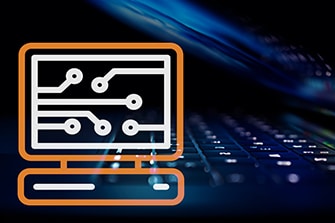 Learn more about Hyper Automation